Futurism is powered by Vocal.
Vocal is a platform that provides storytelling tools and engaged communities for writers, musicians, filmmakers, podcasters, and other creators to get discovered and fund their creativity.
How does Vocal work?
Creators share their stories on Vocal's communities. In return, creators earn money when they are tipped and when their stories are read.
How do I join Vocal?
Vocal welcomes creators of all shapes and sizes. Join for free and start creating.
To learn more about Vocal, visit our resources.
Show less
9 Films You Should Watch if You Want to Work for Elon Musk or Jeff Bezos
We are going to Mars and the Hilton Hotel is not going to build itself. There is a spacesuit with your name on it.

Introduction
Tesla Motors (NASDAQ: TSLA) is finally making money and they turned a modest quarterly profit of $21,878,000 on 09/30/2016.
Amazon (NASDAQ: AMZN) is also finally making money as well and they turned a modest annual profit of $596 million on 12/31/2015 and they almost generated the same profit IN A SINGLE QUARTER back in 03/31/2016 with a very impressive quarterly profit of $513 million.
The second quarter ending on 06/30/2016 was even better with a very robust profit of $857 million.
The third quarter ending on 09/30/2016 was also profitable with a healthy profit of $252 million.
As you can see, both companies are moving in the right direction and that direction is Mars.
Elon Musk currently has a massive fortune of $11.5 billion and rising fast. 
Only 103 people in the entire world hold more than $10 billion in assets and his fortune is going to increase in size to at least $20 billion in a few years after he begins to install solar panels in Canada and Mexico to steal market share from publicly traded electric utilities like Fortis (TSX: FTS), Hydro One (TSX: H), and Canadian Utilities (TSX: CU)
These three publicly traded companies generated a huge combined annual profit of $1.46 billion.
Who is going to pay for electricity when you can lease a few solar panels from SolarCity or any other similar publicly traded company for only 90% of your current energy bill?
The answer is obviously Nobody.
If you are a homeowner and you happen to live in an area currently served by SolarCity or any other similar publicly traded company then you should give them a call and install a few solar panels on your roof.
Some States are offering monetary incentives, low-interest loans, and subsidies to reduce our foreign oil dependency, crime rates, unemployment rates and obviously the temperature of our planet and you may decide to acquire one of these systems outright as opposed to leasing one.   
What do you give to the man who already has everything? A spaceship, of course.
Jeff Bezos currently has a supermassive fortune of $45.2 billion and rising extremely fast.
Only 8 people in the entire world hold more than $40 billion in assets and his fortune is going to increase in size to at least $76 billion in a few years after he begins to rent and sell films and television shows with subtitles in Mandarin, Spanish, Hindi, Arabic, Portuguese, Bengali, Russian and Japanese.
NOTE TO DOUG MCMILLON: You better move faster and acquire Netflix (NASDAQ: NFLX) and/or Hulu before Amazon acquires Sears Holdings (NASDAQ: SHLD) and/or DIA and becomes the most profitable discount store in the entire world.
Both companies are hiring thousands of new employees each year to expand their current businesses to more countries and to start new businesses as well like Amazon Studios which was started in 2010 or the new amazon books stores in San Diego, Portland, Seattle, Chicago and Dedham.
Many of these employees will become astronauts in the near future.
If you want to leave Earth and work for SpaceX or Blue Origin then you should familiarize yourself with the red planet.
Here are some films about Mars:
John Carter
The Walt Disney Company (NYSE: DIS) invested $263.7 million on this film based on the series of novels written by Edgar Rice Burroughs and they could not hire any big stars.
Don't get me wrong. Two-time Academy Award nominee Samantha Morton is a very good and talented actress. Two-time Golden Globe nominee Dominic West is also a very good and talented actor. Two-time Academy Award nominee Willem Dafoe is also a very good and talented actor.
However, when you are investing more than $200 million on a new intellectual property you better hire people with at least one Academy Award or at least one Golden Globe or at least one Emmy on their bookshelves.
You simply cannot sell a film this large without a constellation of big stars.
I think the Walt Disney Company should sell 49% of the John Carter character to another conglomerate like Universal or Paramount and share the financial risks and potential modest profits with a new sequel with a more down-to-Earth budget of $140 million including tax credits and with a small army of big stars.
I also think they should crowd-source at least 20% of the entire budget on Kickstarter and let the consumers decide what they want to watch.
If the consumers cannot buy at least $28 million in tickets, DVDs, Blu-Ray Discs and 4K Ultra HD discs or files in advance then the sequel plans should be cancelled.
You can stream this film right now if you happen to live in the Netherlands, Belgium, New Zealand or Australia and you are a Netflix subscriber.
Ghosts of Mars
It is always difficult to make money with a horror film if you invest as much as $28 million but making money with a science fiction action horror film is just crazy.
Writer and Director John Carpenter could not find another job after this film flopped at the box office for a decade until he directed the psychological horror film "The Ward" back in 2011.
A cautionary tale for experienced screenwriters and directors out there.
Always deposit at least half your paycheck into your brokerage account starting with your very first job as a screenwriter and/or director and hire somebody to manage your brokerage account remotely and invest your cash wisely in the stock markets.
Experienced experts with advanced knowledge in economics and finance will easily find precious gems like Facebook (NASDAQ: FB), Google (NASDAQ: GOOG, GOOGL), and Apple (NASDAQ: AAPL) before they are included in the Forbes 2000 list and they will keep your life savings safe and still growing over the decades.
In other words, you are buying John Carpenter insurance.
If one day, you write and/or direct a terrible film and you cannot find another job anywhere then you simply sell a few of your shares and you promote yourself to executive producer and you find a younger and more talented version of yourself and you back him or her financially and you abandon your position in the animal kingdom as a shark and you turn yourself into a remora.
The life of a remora is not as glamorous as the life of a shark but at least you are still swimming with sharks.
You can stream this film right now if you happen to live in the United Kingdom or Ireland and you are a Netflix subscriber.
Red Planet
Emmy Award nominee Benjamin Bratt, Val Kilmer, Tom Sizemore and Carry-Ann Moss star in this science fiction thriller made with $80 million back in 2000.
Sophisticated audiences enjoying science fiction films are used to talented actors and you cannot make a financially successful science fiction film with only one Emmy Award nominee on your ensemble cast or so it seems.
You can stream this film right now if you happen to live in New Zealand or Australia and you are a Netflix subscriber.

Totall Recall
Paul Verhoeven directed this $50-$60 million science fiction action film back in 1990 and it was a huge commercial success with more than $261 million in worldwide sales.
This is one of the 1001 movies you must see before you die according to  Ian Haydn Smith and Steven Jay Schneider.
If you are young and you love movies and you are only going to buy one book this year then I strongly suggest you buy this book. Your life will improve in a lot of positive ways.
You can also download it to your Amazon Kindle and take it everywhere with you.
There is a new and far more expensive version of the film with a budget of $125 million. If you have not seen this remake yet then I strongly suggest you include it on your list of FILMS YOU SHOULD AVOID LIKE THEY ARE THE BLACK DEATH.
If you don't have this list on your phone, tablet and computer then you should start one right now and include the 2012 version of this film starring Golden Globe winner Colin Farrel on it.
Drop me a line if you would like to receive a copy of my own list. I am 42 years old and I have watched a lot of bad films in my lifetime. RT has only been around since 1998. Before that, it was very difficult to pick consistently good films.
We don't need more bad films like Jack & Jill starring Golden Globe nominee Adam Sandler. 
We need more good films. 
Check RT before you buy that ticket.
You can stream this film right now if you happen to live in Canada, Australia or Portugal and you are a Netflix subscriber.
You can stream this film right now if you are a Starz (NYSE: LGF) subscriber. They offer a lot of good content for as little as $8.99 each month. If you like science fiction then you probably will enjoy the first four seasons of the television show Outlander.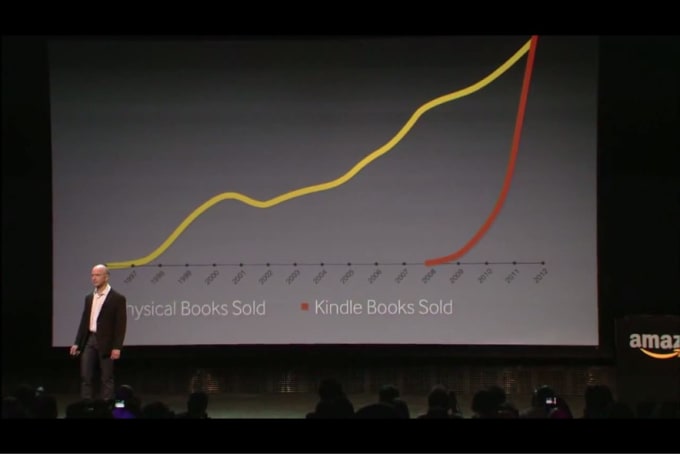 Mars needs Moms
Academy Award winner Robert Zemeckis produced this $150 million animated film back in 2011.
Simon Wells is actually the great-grandson of H.G. Wells and also the director of the 2002 film "The Time Machine", another critical and financial failure. The film could not sell enough tickets to recover its $80 investment and the critics were not very pleased either with a 29% rating on RT.
In fact, Simon Wells could not find another job as director until 2011. 
You should never hire a director who has been sub employed for nine long years if you want to recover your $150 million investment.
I believe in second chances. However, you should roll the dice with the sub employed with smaller bets first and if they make you enough cash you can roll the dice again with a bigger bet.
I think The Walt Disney Company made a mistake here and they should have hired Simon Wells for a smaller project first, perhaps a $40 million sequel with a very small chance of financial failure.
In fact, Simon Wells has never directed a critically-acclaimed film in his entire life, with the exception of the animated film "The Prince of Egypt" back in 1998 for Dreamworks Animation, now a Comcast (NYSE: CMCSA) subsidiary.
He directed "An American Tail: Fievel goes West" back in 1991 with a rating of 41% on RT, "We're Back! A Dinosaur's Story" back in 1993 with a rating of 38% on RT and "Balto" back in 1995 with a rating of 50% on RT.  
NOTE TO SIMON WELLS: You should send your resume to Brian L. Roberts and apply for a job as one of the three directors of a $75 million or less animated film. Work for as little as $83,333 or about 33% of what Tim Miller who has never directed a film before got for directing Deadpool and negotiate a percentage of the profits and you will retire with millions. They need to recover their $3.8 billion investment somehow and hiring three very experienced directors with at least three profitable and critically-acclaimed films with more than $654 million in combined worldwide sales sure beats hiring a first time director. Maybe you can direct "Antz 2". Tim Johnson is probably too busy directing "Home 2". Maybe you can direct "Spirit 2" in association with Lorna Cook. Kelly Asbury is probably too busy directing "Gnomeo & Juliet 2". Work extremely hard and make a critically-acclaimed film for the Comcast shareholders.
You can stream this film right now if you happen to live in Austria, Luxembourg, Switzerland, Portugal, Canada, Germany or Spain and you are a Netflix subscriber.

Mars Attacks!
Two-time Academy Award nominee Tim Burton produced and directed this comedy science fiction film back in 1996 with $70 million for Warner Bros. Pictures, now an AT&T (NYSE: T) subsidiary.
If you love Tim Burton then you should not see this critically-panned film.
Remember, some things cannot be unseen.
I have been waiting since August 24, 2011, for Tim Cook to invent the device portrayed in the romantic science fiction dramedy "Eternal Sunshine of the Spotless Mind" in order to erase this film from my brain.
How hard can it be? Alcohol, tobacco, and cannabis may or may not have been destroying your brain cells for decades. 
You can stream this film right now if you happen to live in Denmark, Luxembourg, Sweden, Finland, Norway, France or Swirzerland and you are a Netflix subscriber.

My favorite Martian
A comedy science fiction film for the whole family was produced by The Walt Disney Company back in 1999 with a budget of $65 million.
If you have children then you can rent this film right now on Amazon for only $3.99 and bring a lot of fun to your whole family for a couple of hours.
Species II
I strongly suggest you watch the science fiction horror thriller film "Species" if you were not alive back in 1995.
This film starring Academy Award winner Sir Ben Kingsley, Academy Award winner Forest Whitaker, three-time Golden Globe nominee Marg Helgenberger, Emmy Award nominee Alfred Molina, Michael Madsen and Natasha Henstridge really works and I recommend it a lot.
The film was a huge financial success and they generated enough cash to keep the franchise going for 12 years and three sequels.
The first sequel takes place on Mars. 
You can stream the first film in the series right now if you happen to live in Canada, Sweden, Brazil, Denmark, Finland or Norway and you are a Netflix subscriber.
You can stream the fourth film in the series right now if you happen to live in the United Kingdom or Ireland and you are a Netflix subscriber.