Futurism is powered by Vocal creators. You support
Tom Chapman
by reading, sharing and tipping stories...
more
Futurism is powered by Vocal.
Vocal is a platform that provides storytelling tools and engaged communities for writers, musicians, filmmakers, podcasters, and other creators to get discovered and fund their creativity.
How does Vocal work?
Creators share their stories on Vocal's communities. In return, creators earn money when they are tipped and when their stories are read.
How do I join Vocal?
Vocal welcomes creators of all shapes and sizes. Join for free and start creating.
To learn more about Vocal, visit our resources.
Show less
A Franco-ly Amazing Idea: Has James Franco Joined 'Alien: Covenant' As Ellen Ripley's Father?
According to AvPGalaxy, the 38-year-old will be sticking on his space suit to get a great big face hug from Ridley Scott's Prometheus sequel/Alien prequel Alien: Covenant.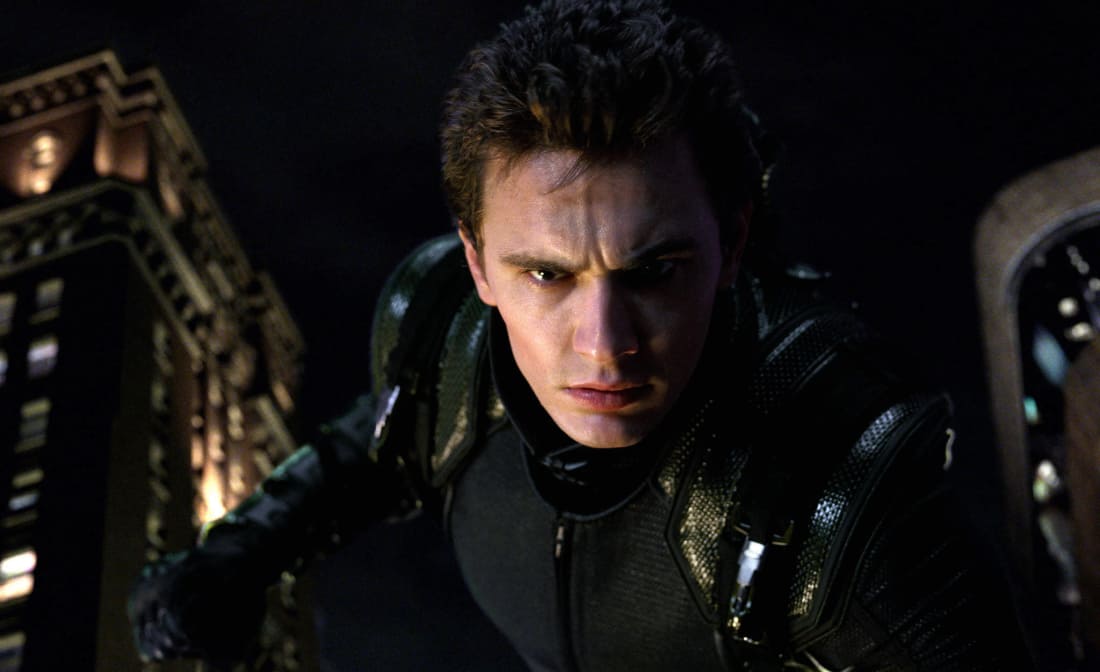 While the dishy James Franco may have dodged the lead role from upcoming film The Predator, could he soon be tooling up against another other-worldly menace? According to AvPGalaxy, the 38-year-old will be sticking on his space suit to get a great big face hug from Ridley Scott's Prometheus sequel/Alien prequel Alien: Covenant. We already know that Franco's long-term comedy buddy Danny McBride is along for ride, so could the pair swap side-splitting comedies for chest-bursting xenomorphs? Franco will reportedly play a small (but significant) role in 2017's species slaughter.

The Captain Goes Down With The Ship
The site reports that Franco will play Branson, the ill-fated Covenant ship's captain. His role is reduced to about 10 minutes near the start, then sporadic appearances later on, and he has already filmed some viral footage for the film. Most interestingly though, it is said that Branson is the husband of Katherine Waterston's Daniels. A BIG rumor to go around is that as well as being tipped as the "new Ripley," Daniels is actually the mother of Sigourney Weaver's Lieutenant First Class. This could make Branson the father of the alien stomping heroine and tie together 38 years of Alien lore.

Either way, don't expect to see much of Franco, father or not. The leader of any group in an Alien film is universally branded as doomed. Dallas from Alien, Sgt. Apone from Aliens, Warden Glover in Alien3, Elgyn from Resurrection, and Idris Elba's Janek in Prometheus. Given his short screen time, it doesn't take a genius to guess what will happen to Captain Branson — an early shower and some alien incubation we can imagine. 1979's Alien saw Captain Dallas dragged from the air ducts, only to reappear later during the film's climax in cocoon form. I'm guessing there'll be a similar story for Franco, being dragged to his apparent death early on and popping up in an alien nest later on while begging to be killed.
Scott has said that Covenant will be closer in style to the original Alien film than Prometheus, presumably back to the claustrophobic backdrop of a spaceship. We have already seen leaked pictures of the Covenant uniform looking remarkably similar to that of the Nostromo crew, complete with colorful Brownies patch on the arm. We will have to wait until May, 2017 to find out, but it looks like Franco is in it for the short-haul. Known for his method acting, we wouldn't suggest Franco take on outer space menaces or launch himself into orbit, however, we hope the story is true. Welcome to the Captain's Club, Mr. Branson, please stamp your ticket on the way out.