Futurism is powered by Vocal creators. You support
Gary Reddin
by reading, sharing and tipping stories...
more
Futurism is powered by Vocal.
Vocal is a platform that provides storytelling tools and engaged communities for writers, musicians, filmmakers, podcasters, and other creators to get discovered and fund their creativity.
How does Vocal work?
Creators share their stories on Vocal's communities. In return, creators earn money when they are tipped and when their stories are read.
How do I join Vocal?
Vocal welcomes creators of all shapes and sizes. Join for free and start creating.
To learn more about Vocal, visit our resources.
Show less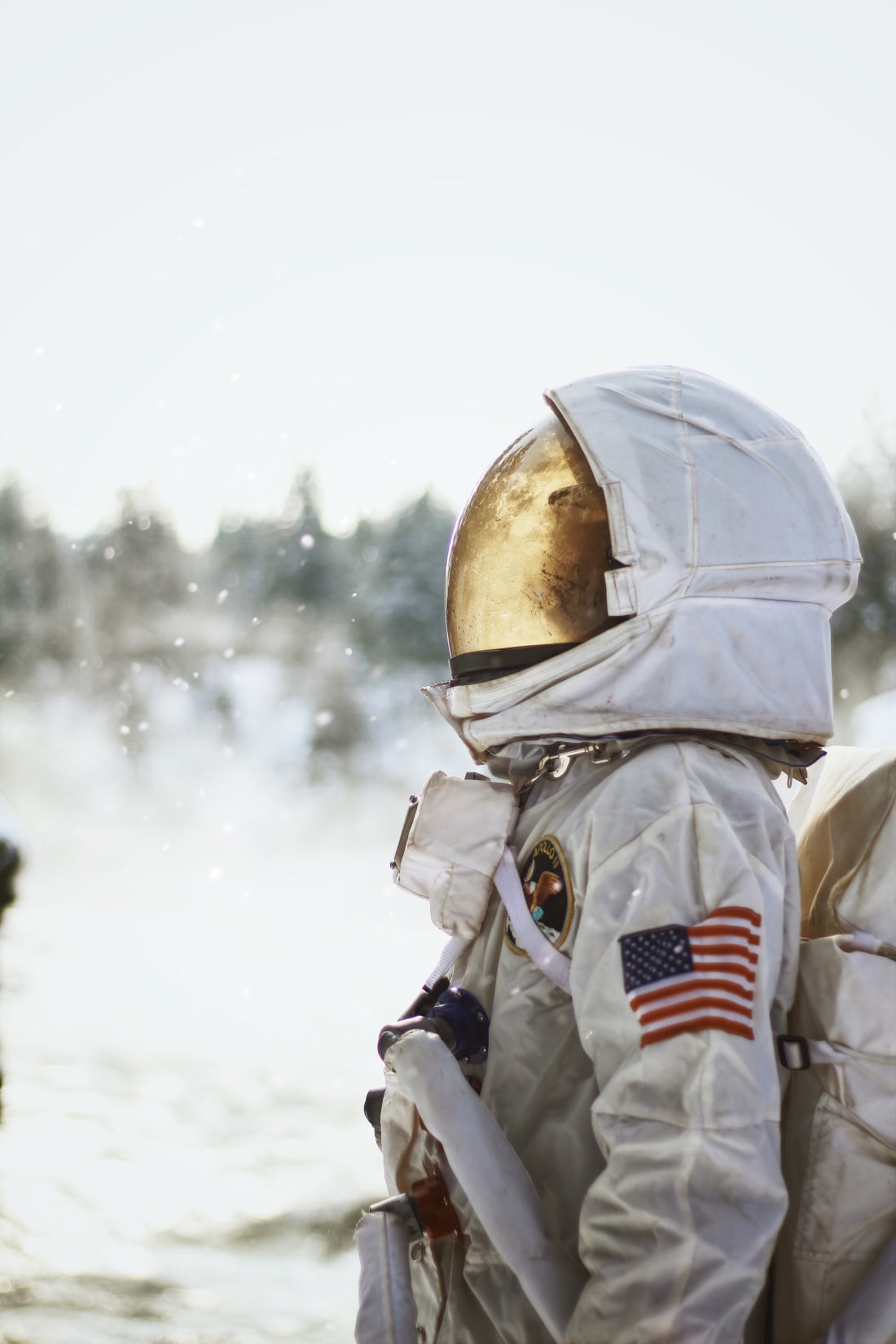 A blinking array of lights flash numerical warning codes. Debris float loose around the room as a man, strapped tightly into his seat, lifts his head.

"Virgil, are you here?"
He is hoping for a response from the ship's computer. After a moment, it answers.
"I AM ALWAYS HERE."
The man looks up at the blinking lights on the console in front of him. He has lost the vision in one of his eyes, but he can still make out the array of warnings being fed to him through the binary blinking of the ship's controls.
"What's our status?"
"TOTAL LOSS OF ALL CREW EXCLUDING YOURSELF, CAPTAIN HARKER. LIFE SUPPORT SYSTEMS ARE FUNCTIONING AT 27 PERCENT CAPACITY—AND FAILING."
The mechanical cadence of the computer is little comfort to Harker as he clutches his ruined left arm to his battered body. He coughs and a small amount of blood floats out of his lungs and into the air around him.
"And the Archimedes?"
"CURRENTLY RUNNING ON RUDIMENTARY SOLAR POWER. ESTIMATED PROBABILITY OF YOUR SURVIVAL—8 PERCENT."
Harker ignores the statistic and flips a switch on the console, wincing through the pain. "Virgil, is there enough power to run the Cortex Link?"
"YES, CAPTAIN. HOWEVER, NASA PROTOCOL DICTATES THAT I TERMINATE ALL AUXILIARY FUNCTIONS TO MAINTAIN THE HIGHEST PROBABILITY OF YOUR SURVIVAL. RUNNING THE CORTEX LINK WILL DRAIN THE LIFE SUPPORT SYSTEMS MUCH QUICKER THAN I ORIGINALLY CALCULATED."
"It doesn't matter. Run the link, Virgil."
"YES, CAPTAIN. INITIATING CORTEX LINK IN 3-2-1—LINK INITIATED.
MEMORY: O.H/99230006
PLACE OF ORIGIN: EARTH
DESIGNATION: AVERY
LINK ESTABLISHED…"
On a hill painted by red Indian brushes stands an old oak tree. Owen Harker rests with his back against the oak. His fingers curl and uncurl as he counts down the numbers in his head. Then comes the low, distant rumble. He opens his eyes and traces the contrail of the ascending shuttle as it pierces the veil of the translucent purple sky. He puts a hand to his temple in mock salute.
"So long, asshole."
Moments later, another rumble echoes through the valley. This time from the familiar engine of Kawasaki Z600. The rider stops on the shoulder of the road and kicks the stand down. She steps off the bike and removes her helmet, a waterfall of blonde hair falls down over her shoulders. She begins to climb the hill toward the oak tree.
"I thought I'd find you out here," she says.
"Shouldn't you be down at Johnson celebrating," Owen says. The woman sits down next to him beneath the tree and looks up at the fading contrail of the shuttle.
"Everything seems to have gone smoothly, they've likely broken the atmosphere by now. I'm sure Tyler is already practicing his big speech." She reached into the pocket of her riding jacket and pulled out a pack of menthols, knocking it against her thigh before lighting one up.
"I thought you quit?" Owen said as he watched her force the smoke out between her teeth.
"Yeah, well I thought you actually gave a damn about me, looks like we both made lapses in judgment today." She took another hit and turned to face him for the first time. As he stared into the blue of her eyes, a pang of scratching guilt rose in Owen's throat, but he forced it back down.
"You knew I wouldn't be there, not after what happened," Owen said, refusing to be the first person to break eye contact. "Not everything is about you Avery, believe it or not."
"But this was..." she said, snuffing her cigarette out against the bark of the tree. "Don't try and pull this on me, Owen. This had nothing to do with being bumped from the mission and everything to do with me and Tyler."
"Bullshit," Owen said, finally turning his head away. She put out a hand and forced his eyes back on her own. A buzzing sound began to fill his head, like radio static.
"CAPTAIN HARKER, LIFE SUPPORT HAS FALLEN TO 18 PERCENT. I ADVISE YOU TO TERMINATE THE LINK."
He shut his eyes tight until the buzzing stopped.
"Owen, I know when you're lying. Look, it's messed up that they bumped you from the mission, but Tyler had seniority and more flight hours. Logistically it made sense, even if you don't want to admit it. But they put you in charge of Archimedes. That's huge! You're going to be the youngest captain of an S7-30 shuttle since the program began."
"Yeah, and Tyler gets to be the first man on Venus. Plus, he gets—" Owen trailed off. He stood up and wiped the grass from his jeans. "I should go," he said.
"No you don't," Avery said, standing up and backing him against the tree. "He gets what? Me? Is that what you were going to say?"
"It doesn't matter."
"It damn well does!"
"I told you already, it's not about you. It's between me and him. He stole that mission right out from under me. Don't pretend like you didn't have a hand in it either. Hell, you practically led the charge to have me replaced. Do you have that little faith in me?"
"Fine. I'll admit it. But it was my mission, Owen. It was my baby. I've been working on the Venus IV mission for 12 years. 12 years, Owen! Well before I ever met you, or Tyler. Not everything is about is about you either."
"Well if it was that damn important to you why are you here?"
Owen let the words linger in the air, choking the both of them. She took a step back and he brushed past her, making his way down the hill. He could see the tears forming in the corners of her eyes but he pretended not to notice. The static was rushing back into his ears.
"LIFE SUPPORT SYSTEMS HAVE GONE CRITICAL, CAPTAIN. REMAINING RESERVES STAND AT 10 PERCENT ANY LOWER AND I WILL BE FORCED TO TRIGGER THE FAILSAFES."
Owen shook his head and the buzzing dissipated.
"It's not my fault, you know!"
He turned around. She was standing above him, backlit by the setting sun. A halo of light illuminating her hair. He felt all the anger leave his body and he walked slowly back up the hill until they were only a few feet apart.
"What isn't your fault?"
"You know what I'm talking about," she said, her eyes wavering somewhere between misery and joy.
"Well, if you can't say it I will, I'm in love with you."
Her hand stung his face and again the static rang in his head.
"CAPTAIN HARKER, LIFE SUPPORT HAS FALLEN BELOW CRITICAL LIMITS—I AM ACTIVATING THE FAILSAFES TO TERMINATE ALL AUXILIARY SYSTEMS—THE LINK WILL BE SEVERED."
"Damnit Owen, why! Why did you say that!"
"Because it's the truth."
"It doesn't matter if it's the truth, you don't say that. We agreed to never say that."
"No we didn't," he said, confused.
"It was unspoken. You knew that. If we fell in love, things would get messy. That's why you don't say it, no matter what. You don't get to just put something like that on me. You've ruined everything. It's not my fault you fell in love. And it's not my fault that I—Damnit, Owen."
She fell to her knees and buried her face in her hands. The Indian brushes folded beneath her, crushed under the weight of her grief. Owen risked a hand on her shoulder, but she pushed him away. He knelt down in front of her, picked one of the flowers, and ran its stem through her hair so only the explosion of red that made up the buds could be seen in the sea of blonde.
The static returned, louder now.
"THE LINK WILL BE SEVERED IN FIVE MINUTES."
He pushed his fingers into his temples until all he saw were stars. He didn't know if they were real or imaginary, but he wanted to get lost in them. Avery's voice pulled him back to Earth. "Do you remember that night, last year, in the gardens, watching the Perseids?" Her eyes were resolute.
"Of course," Owen said.
"I knew then."
"You did?"
"Yeah."
"How?"
"I've got a Ph.D. from M.I.T, Owen, I think I can figure out when someone has fallen in love with me. What I could never figure out, was why you didn't say something then?" She stood up and helped him to his feet, she started back down the hill but she didn't let go of his hand. Together, they walked down to the road.
Above the gas tank of her bike, stuck to the plastic, peeling slightly and faded from the sun, was the sticker he had given her for her 31st birthday. It was off one of the old Apollo rockets. He had found it in the back of his locker one day, likely left there by one of its previous owners. Avery's great-grandfather had been an Apollo crew member.
"I brought something to show you," she said, opening one of her saddlebags. She pulled out a handful of tightly rolled papers "the new specs for the Archimedes mission, they were going to give them to you post-launch, but I figured you wouldn't show." Owen took the papers from her, but he had become distracted by the small, black box that was sitting just inside her bag.
"Is that what I think it is?" Avery noticed the box as well and tried to stuff it deeper into the bag, but the damage was done. "Tyler gave it to me this morning, before the launch. He told me not to open it, said I would know when the time was right."
Owen smiled for the first time since she had arrived. Then he started laughing. Avery grinned.
"What's so funny?"
"That asshole is going to propose to you from the surface of Venus." At that, they both started laughing until they couldn't stand. They fell back onto the grass of the hill, side by side, staring up at the evening sky. The stars blinked in and out of existence as their light filtered through the atmosphere. Owen found himself thinking of blinking console lights, failing life support systems, and the aftermath of solar flares. The link was failing. His memory was breaking down. But that was okay. It was almost over. It was all almost over.
He turned his head to find her looking at him, biting her bottom lip.
Virgil's voice cut through, there was no static now. It was clear.
"THE LINK WILL BE SEVERED IN ONE MINUTE."
"Avery Green, you look like you have something to tell me."
She ran her hand through her hair and found the flower he had put there. She lifted it out of her tangled strands and brought it to her nose, taking in its scent mixed with her own. Then she handed it back to him.
"I can't, Owen. If I say it, then that's the end of our story."
"It doesn't have to be."
She smiled, but it was a haunted smile. Fleeting. Drifting somewhere out beyond his reach, out among the stars.
"Yeah, it does."
"Fine," he said "then lie to me."
She leaned into him, their foreheads touching. Her lips just an inch away from his own.
"I don't love you," she said.
"…LINK SEVERED"
Harker opens his eyes. The memory fades as the Cortex Link system goes offline.
"No! Virgil, take me back! I have to go back, reestablish the link!" His breath crystalizes into a white haze. Life support is gone. The temperature has fallen below zero. With his good arm, he unfastens his restraints and allows his body to float to the back of the cabin. Stuck in a gap between two panels he finds his journal. He opens it and there, taped to the inside cover, flat and dry, is an Indian paintbrush. He rips it from the page and tucks it into his waistband.
"Virgil, are you still here."
"I AM ALWAYS HERE."
"Status report."
"ALL PRIMARY SYSTEMS ARE UNRESPONSIVE. CURRENTLY, THE ARCHIMEDES IS CAUGHT IN A DECAYING ORBIT AROUND THE PLANET. IN THREE MORE HOURS WE WILL ENTER THE ATMOSPHERE. THE SHIP WILL NOT BE ABLE TO DEPLOY ITS HEAT SHIELDS. ESTIMATED SURVIVAL ODDS ARE .003 PERCENT. DO YOU REQUIRE ANYTHING ELSE, CAPTAIN?"
"I'm going for a walk."
CAPTAIN, I DO NOT HAVE ENOUGH RESERVE ENERGY TO STOP YOU. BUT BE ADVISED, SUCH AN ACTION LOWERS YOUR SURVIVAL ODDS TO .00000001 PERCENT."
Harker punches the manual override code into the interior airlock release panel. He has to exert most of his energy pulling the door open. Inside, he slips on a suit, opens the external hatch, and drifts out into the darkness. From outside the damage is clear. Entire pieces of the ship were blown away by the solar flare. He wonders briefly what his crew did in their final moments.
"Virgil, where is Osiris right now?"
Virgil's voice crackles over the speaker in his helmet.
"THE OSIRIS SATELLITE IS 6.1 LIGHT SECONDS AWAY. CURRENTLY, ITS POSITIONING WOULD INDICATE THAT IT IS OBSERVING US. THOUGH I CAN NOT BE CERTAIN."
"Can she see me? If Osiris is looking this way, right now, that means she can see me, right? She knows what happened, knows I'm alive?"
"I CANNOT BE CERTAIN, CAPTAIN."
Owen Harker could feel his breath getting shorter, he could taste iron on his tongue. He was dying. He measured the distance as well as he could. If he was right, then he was looking directly toward Osiris. She would be able to make out his face from this distance. Miles below him, Venus continued to spin without a thought to spare for his passing.
He said the three words she hated.
"She will see that, right Virgil?" He sought reassurance from the machine.
"I CANNOT BE CERTAIN, CAPTAIN."
"Virgil, can you do me one last favor."
"WHAT DO YOU REQUIRE, CAPTAIN HARKER?"
"Lie to me."