Futurism is powered by Vocal creators. You support
Tom Chapman
by reading, sharing and tipping stories...
more
Futurism is powered by Vocal.
Vocal is a platform that provides storytelling tools and engaged communities for writers, musicians, filmmakers, podcasters, and other creators to get discovered and fund their creativity.
How does Vocal work?
Creators share their stories on Vocal's communities. In return, creators earn money when they are tipped and when their stories are read.
How do I join Vocal?
Vocal welcomes creators of all shapes and sizes. Join for free and start creating.
To learn more about Vocal, visit our resources.
Show less
All Fetts Are Off: This Is How Close We Were To Josh Trank's Boba Fett Star Wars Story!
Another shot to the heart comes with confirmation that Josh Trank's Star Wars Story would have centered around the galaxy's most infamous bounty hunter.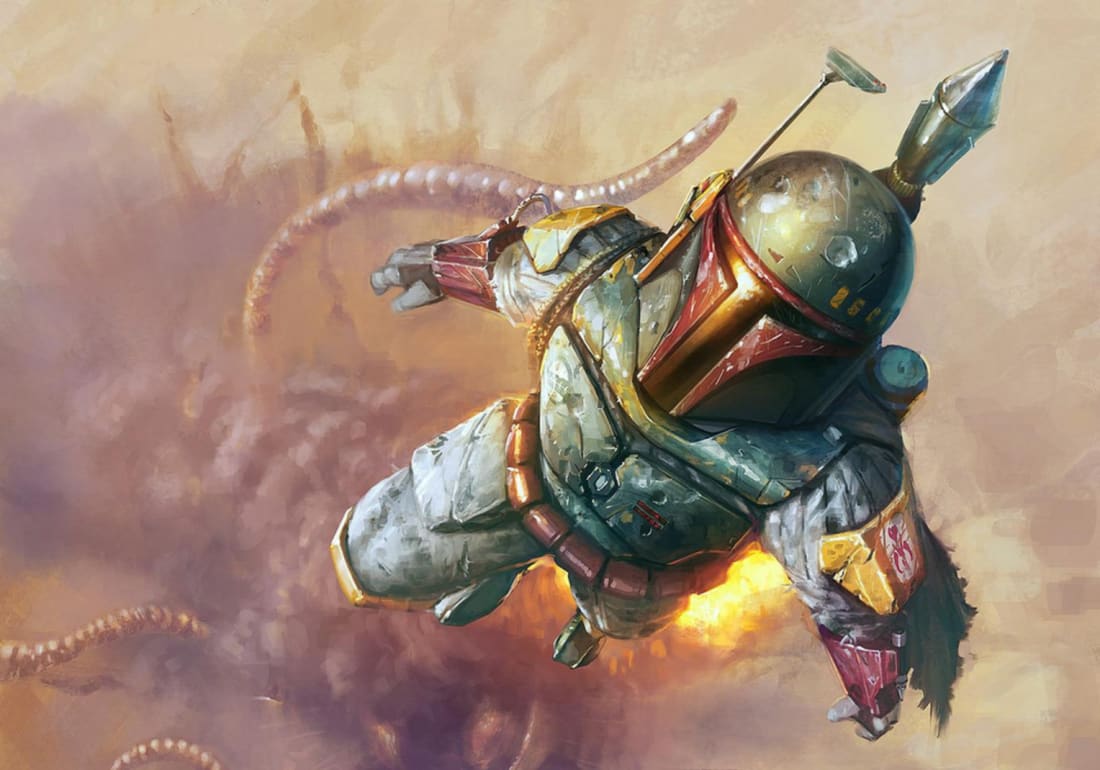 Crawling out of the Great Pit of Carkoon, and rising from the stomach of the Sarlaac, it's more of those #StarWars Boba Fett solo film rumors. Another shot to the heart comes with confirmation that Josh Trank's (now departed) Star Wars Story would have centered around the galaxy's most infamous bounty hunter. With the announcement of three Star Wars anthology films in 2015, rumors were rife that the upcoming #RogueOne would be joined by a #HanSolo coming of age adventure (tick) and a Boba Fett caper (cross).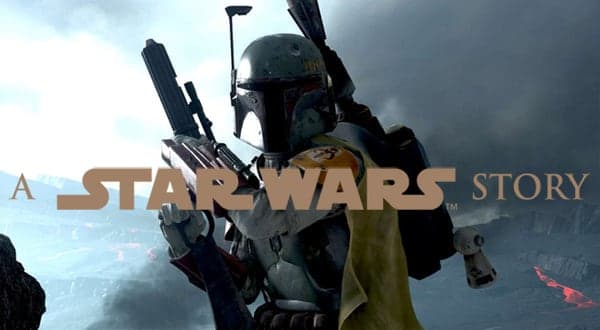 Trank was due to attend the announcement during the Future Filmmakers panel at Star Wars Celebration Anaheim in 2015, but fate intervened. His departure was so close to the date, his name was still featured alongside Rogue One's director, Gareth Edwards. The celebration announced Rogue One with a short teaser created by ILM, which contained no actual footage and just zoomed in on rebel radio chatter. Sources confirm that a similar idea had been applied for a Boba teaser, but with Trank gone, so was the film and the footage. Since then, it appears that all reference to what could have been has been scrubbed out of history and frozen in carbonite.
The Legacy Of Boba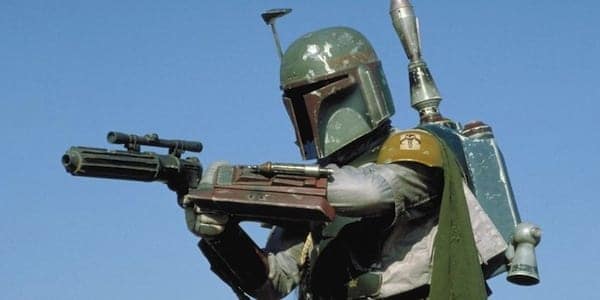 Considering Fett was as famed as his reputation, his death in Return of the Jedi always felt a little slapstick. A misfiring jetpack and falling into an outer space Moby Dick, what a way to go. While Fett's film demise remains permanent, his extended canon story was far from over. After his own comic survival tale, and sporadic appearances in spin-off games, the bounty hunter moved into fan-favorite territory with an inclusion in the Clone Wars animation. It is thought that the film would focus on this era and include crossover characters with teams of bounty hunters; think of it as an intergalactic Suicide Squad, but without hot pants and Jared Leto.
It is puzzling to see how a man that only has four lines in The Empire Strikes Back, and only a scream in Return of the Jedi became so popular — apart from saying "Put Captain Solo in the cargo hold," Fett didn't exactly do a lot. The prequel films tried to expand Boba's story slightly with a young Daniel Logan playing the part, but even then, Boba was sidelined for the Padmé/Anakin story. That being said, there is something insanely cool about the gun-toting tin can, and I would LOVE to see more Star Wars bounty hunters.
Alas, for now, his story isn't meant to be. Those problematic kids in FANT4STIC (it still pains me to write it like that), and the negative response toward Trank's 2015 film, are to be blamed for his departure from the world of lightsabers and ewoks. Trank and Lucasfilm parted ways, and the director has presumably been in hiding on Endor ever since.
A 'New' Hope
The departure of Trank may seemingly have put out a hit on Boba, but not all is lost. The current Star Wars slate only goes up to 2020, with the upcoming films listed as next year's Episode VIII, the Han Solo film in 2018, and Episode IX in 2019. Directors, productions teams, and even cast have already been assigned, so sparing an act of God, they will all be going ahead. However, #Disney is planning to roll out a space opera epic every year, so there is a small glimmer of hope that a Boba solo could appear in "Phase 3" of Star Wars. Given that Disney paid a hefty $4.05 billion, expect them to milk Star Wars until the tauntauns come home.