Futurism is powered by Vocal creators. You support
Bill Shaffir
by reading, sharing and tipping stories...
more
Futurism is powered by Vocal.
Vocal is a platform that provides storytelling tools and engaged communities for writers, musicians, filmmakers, podcasters, and other creators to get discovered and fund their creativity.
How does Vocal work?
Creators share their stories on Vocal's communities. In return, creators earn money when they are tipped and when their stories are read.
How do I join Vocal?
Vocal welcomes creators of all shapes and sizes. Join for free and start creating.
To learn more about Vocal, visit our resources.
Show less
Best Dan Simmons Books
Want to start getting into Dan Simmons? Check out a few of Dan Simmons books for your next read.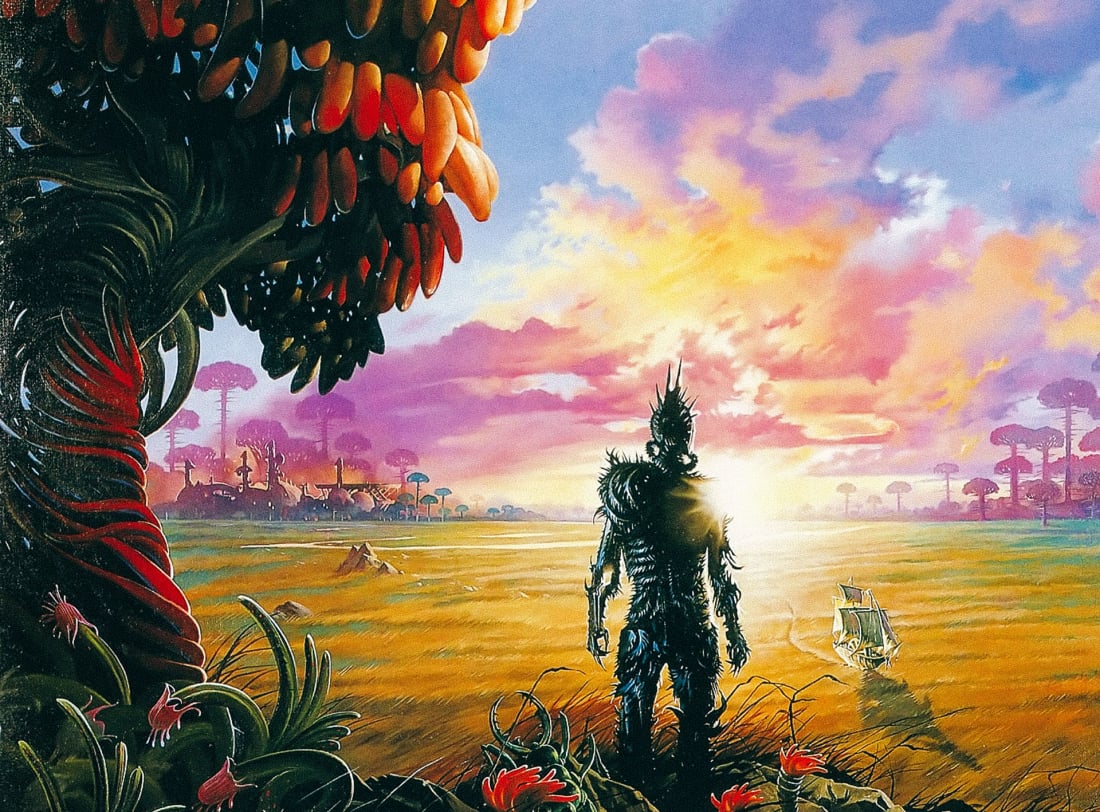 Dan Simmons is one of the most prolific authors of the past three decades, and his work is incredibly varied in both tone and style. Simmons is one of the few novelists whose work spans the genres of fantasy, science fiction, horror, suspense, historical fiction, noir crime fiction, and literary fiction. His books are published in 27 foreign countries, and many of them are so successful they've been optioned for various film and television series. 
Simmons, a former teacher, didn't have his career take off until the late 80s, but when it finally did, it took off like a rocket. The man has been awarded the Locus Award 12 times, the Bram Stoker four times, and the prestigious Hugo Award once for his magnum opus, Hyperion. He's got such a massive body of work that it might be intimidating to jump in without feeling lost. Don't fret, dear reader, this is the definitive list of the best Dan Simmons books.
Summer of Night
For one of the greatest Dan Simmons Books, Summer of Night recounts the childhood of a group of pre-teens in the 60s, and their attempt to defeat a centuries-old evil that terrorizes their tiny Midwest town. Strange and horrifying events begin to overtake everyday lives, spreading terror through the once quiet and idyllic town. The novel deals with innocence lost and the transition from childhood to adulthood. It is similar in style to It by Stephen King — King even gave it a rave review.
The Terror
The Terror toes the line between horror and historical fiction. It's a fictionalized account of Captain Sir John Franklin, and his doomed excursion to find the Northwest Passage in the mid-19th Century. In the novel, the men are stranded and plagued by mutiny and cannibalism, as well as a monster that stalks them across the Arctic. Don't be put off by the book's massive length (nearly 800 pages), it's highly compelling and is currently being adapted for a television series by AMC — making this one of the best Dan Simmons Books.
A Winter Haunting
This follow up to Summer of Night was a Locus Award finalist, and it takes place in the same creepy Illinois corn town. Our protagonist is Dale Stewart, a failed writer/professor who recently left his long-time wife for a coed. Dale must come to the truth of what happened all those years ago, and the results are terrifying. A Winter Haunting starts a little slow, but stick around and you'll be rewarded, after all, you are in the hands of a master storyteller. 
Hyperion
Hyperion is a tour de force written by a science fiction writer at the height of his powers — the true apex of Dan Simmons books. This masterwork won the Hugo Award in 1989 and would eventually be turned into a four book series: Hyperion Cantos. The endlessly inventive novel features multiple timelines across several planets, and is a must-have in any true sci-fi lover's book collection.
The Rise of Endymion
The Rise of Endymion is one of the strongest Dan Simmons books, and the conclusion to his Hyperion Cantos fictional universe. In addition to wrapping up one of the greatest sci-fi sagas of the century, it is one of the better books in the series. It also provides a nice conclusion for big fans of the series — as Simmons doesn't mail in the final act. 
Hardcase
Hardcase is the first of Dan Simmons books to feature Joe Kurtz. It's also his foray into hardboiled crime fiction with elements of noir. It takes a writer of incredible skill and imagination to pull this off, but Simmons does it seamlessly here. It's the first in a trilogy that is currently being vied over in hopes of being adapted to a television series. 
Song of Kali
Published in 1985, Song of Kali is Dan Simmons first novel. It's a horror novel, and the winner of the 1986 World Fantasy Award. Song of Kali is about an American who travels to Calcutta and gets mixed up in a mysterious cult. The results are harrowing. If you're going to talk Dan Simmons books, you have to include the book that launched his career. 
Prayers to Broken Stones
Did I mention that Dan Simmons can do it all? Prayers to Broken Stones is a short story anthology, containing 13 of his most popular shorter works. It includes his first published story, "The River Styx Runs Upstream." It also features "Carrion Comfort," a novella that was serialized in OMNI Magazine between September and October of 1983 — which would later be turned into a novel of the same name. 
Carrion Comfort
Carrion Comfort is a science fiction/horror novel written in 1989 — it went on to win the Bram Stoker Award. The plot deals with a portion of humanity that has psychic powers that can be used for all sorts of nefarious reasons — murder included. This is one of the more enduring Dan Simmons books, and it should be at the top of any fan's list. 
The Crook Factory
The Crook Factory is Simmons' swing at the thriller genre. This engaging spy novel offers a fictionalized account of Ernest Hemingway, set during the 1930s. The novel tells a fictionalized version of the real life counter-espionage spy ring, known as the Crook Factory. This page-turner keeps the reader hooked till the exciting conclusion, and it's one of those Dan Simmons books that seemingly comes out of left field.