Best 'Star Wars' LEGO Sets
A 'Star Wars' fanatic's list of the best LEGO sets from a galaxy far far away.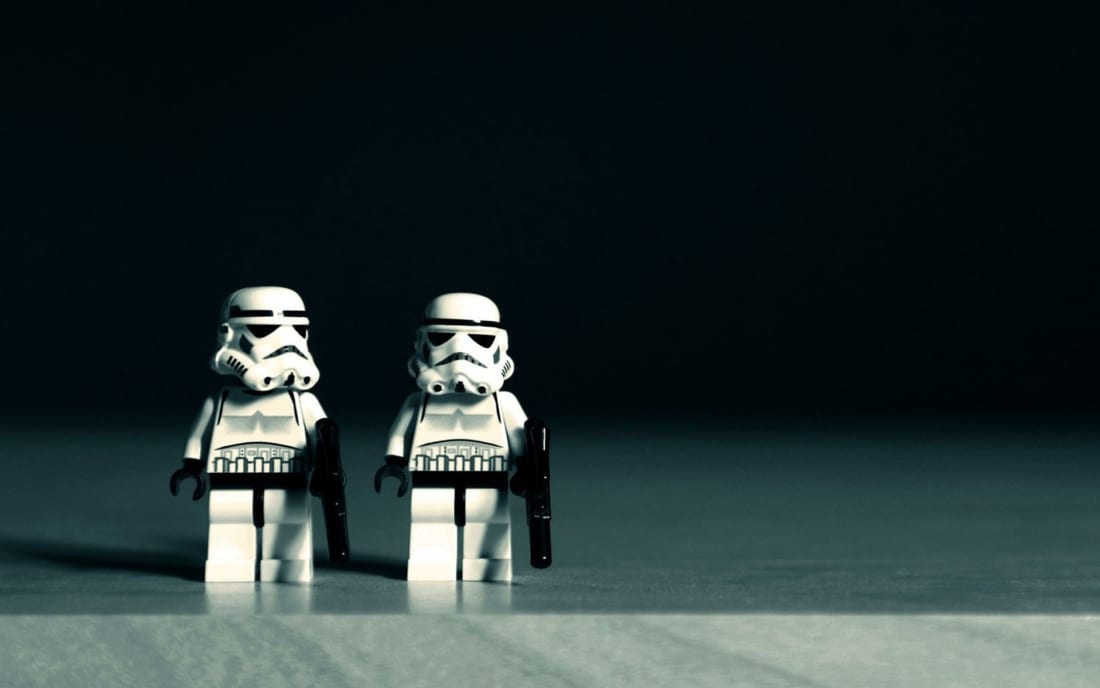 Star Wars and LEGO go together like Han Solo and Chewbacca. For years, fans have enjoyed bringing their favorite ships and characters to life with the help of LEGO's detailed sets. Some are intricate and difficult while others yield to the easier side of LEGO construction. With the Star Wars franchise spanning such a long amount of time, the best Star Wars LEGO sets can incite nostalgia for movies passed, or ignite new excitement for the newest films and those of the future. Add them as decor when they're finished or smash them to pieces and start over again. Either way, here's a list of the best Star Wars LEGO sets that any fan would be happy to have on their shelf.

Resistance X-Wing Fighter
LEGO's line of Star Wars Microfighters is a beginner-friendly introduction to the world of Star Wars LEGO sets for fans who may not be willing to commit the time or shelf space required for some of the larger kits. These sets are significantly smaller and simpler than any other set on this list, but their iconic styling and fun size make them a great addition to any collection. Each Microfighter comes with its own character minifig and has fireable weapons. With their latest series of Microfighters, LEGO has released the Resistance X-Wing Fighter. Based on the classic design of the beloved X-Wing, this set captures the thrill of fighting for the rebellion in an adorable package. Collectors of these sets can also download a LEGO Star Wars Microfighters game for iOS to take the adventure to the next level.

AT-ST Walker
With the recent release of Rogue One: A Star Wars Story, LEGO has been dropping some exciting new sets that allow fans to build and play with their favorite characters and vehicles from the movie. The AT-ST Walker has been around since The Empire Strikes Back, but its classic Star Wars look is sure to please fans of the old and the new. At over 9" high and complete with three character minifigs, posable legs, and spring-loaded weapons, this set is essential for any aspiring members of the Empire. The set contains just under 450 pieces, but with an age recommendation of eight to fourteen, it's the perfect choice for intermediate builders. Like most of LEGO's latest offerings, this one is packed with details and features to ensure that the fun doesn't stop once the building is completed.
Obi-Wan's Jedi Interceptor
It may not be one of the most iconic ships in the galaxy, but Obi-Wan's Jedi Interceptor is a perfect beginner to intermediate set that includes one of the most beloved Jedi of the Star Wars universe, making it one of the best Star Wars LEGO sets. Obi-Wan can be seen flying this ship alongside Anakin Skywalker in the opening scenes of Star Wars: Revenge of the Sith. With the Interceptor, fans can recreate this exciting scene or choose their own adventure. This set is only 215 pieces and is meant for ages seven to twelve, so the build will likely take around an hour. The Obi-Wan mining includes his trademark blue lightsaber and an astromech droid that sits in the ship. Like most of the ships on this list, the Interceptor has spring-loaded weapons.

Poe's X-Wing
With the 2015 release of Star Wars: The Force Awakens, a new legend was born in the Star Wars universe. Poe Dameron, the ace pilot of the Resistance and owner of the adorable BB-8, charmed hardcore fans and newcomers alike, so it's no wonder that LEGO gave this new hero a worthy set. Poe's uniquely colored X-Wing measures over a foot long and is comprised of over 700 pieces, making it ideal for advanced builders or collectors looking to take the next step. This set earns its spot on the list of best Star Wars LEGO sets because of the rich detail and the number of features. The ship includes multiple spring-loaded weapons, adjustable wings and retractable landing gear. The set also includes a fueling station along with Poe Dameron and fan-favorite BB-8 minifigs to bring your ship to life.

Vader's Tie Advanced vs. A-Wing Starfighter
This set is a solid choice for the aspiring collector for a number of reasons. For one, you're getting two ships in one box, and one of those ships belongs to none other than Darth Vader. By buying this one set, you've already got two ships to either battle each other or to make a really exciting scene on your shelf. Each ship has spring-loaded weapons to fire at each other in the heat of battle, and the set includes four different minifigs including none other than Darth Vader and Grand Moff Tarkin. Any set that gives you the chance to fly around as the baddest dude in the galaxy easily earns a spot on the list of best Star Wars LEGO sets.
Millennium Falcon
Han Solo's Millennium Falcon is arguably the most iconic starship in the Star Wars universe, so it's no surprise that LEGO's latest iteration falls on the list of best Star Wars LEGO sets. With the release of Star Wars: The Force Awakens, LEGO has given fans a chance to recreate their favorite smuggler's ship with a kit that includes a detailed interior and six unique minifigs including Han Solo, Chewbacca, and BB-8. True to form, this Millennium Falcon is packed full of features that fans will appreciate like a rotating turret, spring-loaded weapons, and a secret compartment to store all of your smuggled goods. Measuring over 18" long and 12" wide, this set is ideal for any Star Wars fan. Collectors will love having it on their shelves, and younger fans will enjoy the thrill of adventure in the ship that made the Kessel run in less than twelve parsecs!

Slave 1
Boba Fett, the notorious Mandalorian bounty hunter, and associate of Jabba the Hutt, has been a fan-favorite since he was introduced in Star Wars: The Empire Strikes Back. With his iconic armor and unique ship, this set is sure to be a favorite of fans and collectors. The ship includes adjustable wings for when the ship shifts from landing to take-off and it also includes a stand so that it can be displayed in its trademark upright flying position. The ship is over 17" long and is comprised of almost 2,000 pieces making suitable for expert builders and serious collectors. In addition to the detailed ship, you will receive a Boba Fett minifig, a Storm Trooper, and a mini Han Solo frozen in carbonite.

Assault On Hoth
With over 2,000 pieces, 14 mini figures, 10 different weapons, a snowspeeder ship and the infamous Wampa, this set is for serious collectors or expert builders who want to immerse themselves in the battle of Hoth. This set belongs on the list of best Star Wars LEGO sets because it feels like 10 different sets in one. Not only do you get the rebel base, but you also get an Imperial speeder bike, a wampa cave and two of the galaxy's biggest heroes, Luke Skywalker and Han Solo. This set will provide hours of entertainment long after the build is complete. For when the battle gets really intense, the set even includes an explode feature to simulate the shield generator being destroyed. Any Star Wars fan would be lucky to add this set to their collection.

Death Star
A list of the best Star Wars LEGO sets would be incomplete without the most notorious ship in the galaxy. The Death Star is the imposing artificial planet capable of destroying anything that stands in its path. The Death Star LEGO set is equally imposing with over four thousand pieces and measuring over a foot wide. This set includes every minifig a collector could ever want, from Darth Vader to Luke Skywalker and everyone in between. The Death Star is comprised of multiple rooms, each of which can be used to recreate a scene from the original films. Of course, no Death Star would be complete without the super laser, the weapon capable of destroying entire planets.