Futurism is powered by Vocal creators. You support
Will Stape
by reading, sharing and tipping stories...
more
Futurism is powered by Vocal.
Vocal is a platform that provides storytelling tools and engaged communities for writers, musicians, filmmakers, podcasters, and other creators to get discovered and fund their creativity.
How does Vocal work?
Creators share their stories on Vocal's communities. In return, creators earn money when they are tipped and when their stories are read.
How do I join Vocal?
Vocal welcomes creators of all shapes and sizes. Join for free and start creating.
To learn more about Vocal, visit our resources.
Show less
Carol Burnett's Captain Kirk Impersonation
Comedienne Carol Burnett's Captain Kirk impersonation will go down in history as one of the best Star Trek spoofs of all time.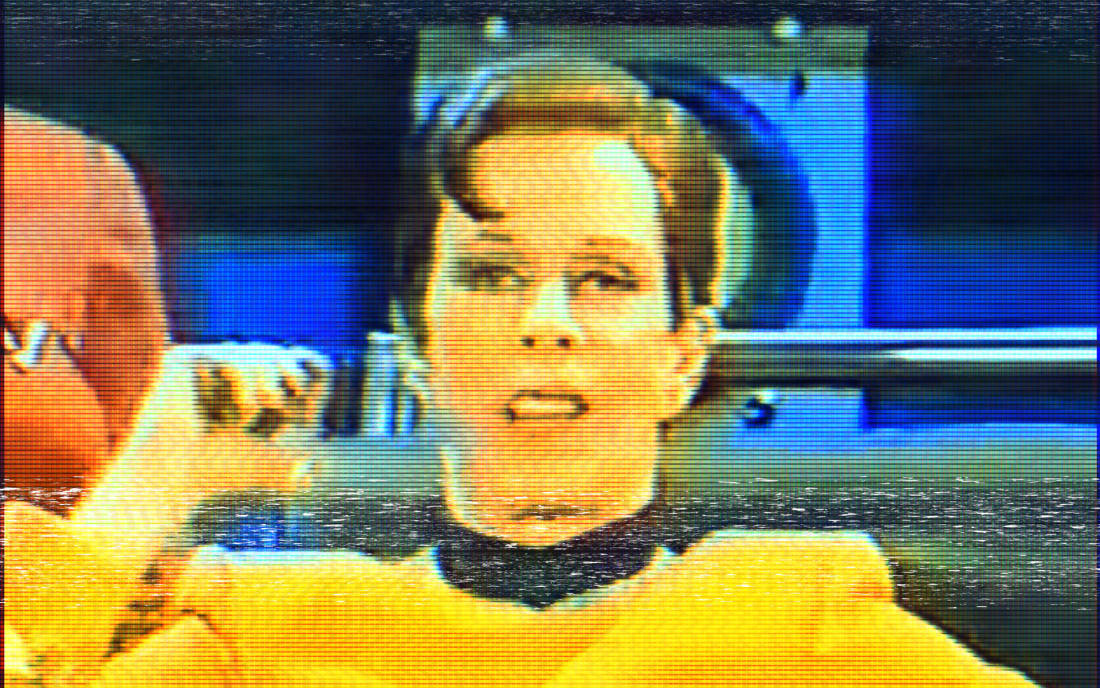 American comedy can't be neatly categorized into one absolute style, like the country from which it springs, it's a big melting pot. From early, formative clowns such as The Marx Brothers, Milton Berle or Abbott & Costello, to the shock chuckles of Richard Pryor, Lenny Bruce, George Carlin and Chris Rock, American funny is a uniquely varied thing. However, it's not only a boy's club - one thing's clear for awhile; we've been blessed with several of the funniest ladies history has ever known. There was lovable Lucille Ball, pioneer in the flexible art of the sitcom. Then came the outrageous Phyllis Diller, ground breaker in stand-up shtick. And then there's the comedy chameleon, Carol Burnett. Today's funny ladies - Tina Fey, Kristen Wiig and Melissa McCarthy owe a lot to those original gals, but with Burnett, the modern sketch comedy we know today was basically shaped and fine tuned. If that wasn't enough, Burnett has more than earned her 'Geek Cred', after she lampooned one of the most important sci-fi icons, none other than Captain Kirk. Carol Burnett's Captain Kirk impersonation is the original spoof on the iconic sci-fi figure portrayed by William Shatner. 
During her original show's run, Carol and Vicki Lawrence, Harvey Korman, Tim Conway and Lyle Wagoner - along with a plethora of guests - practically shaped how modern sketch comedy is performed. So, you'd think the most popular, current example of modern TV skit humor would utilize Burnett as a host.
Yes, you'd think.
The Mystery of the SNL Hosting Gig
Before warping onto parody starship Enterprise, let's get a shock bomb well out of the way. Ms. Burnett, despite her revered comic idol status, has never hosted Saturday Night Live.
Repeat: Carol Burnett, a comedy legend who has influenced scores of Saturday Night players, never graced the stages of SNL.
I'll give you a few moments to recover or clean up your spit take.
At 82 years old, after a lifetime of literally talking to the world, it takes a lot to shock iconic broadcaster Larry King. Entertainment legend Carol Burnett, also 82, managed to do exactly that. While interviewing Burnett, King learned something even the most loyal fans of both Burnett and NBC's Saturday Night Live probably couldn't have imagined. Or at least, never have contemplated.
Legendary comedienne Carol Burnett never guest hosted, nor has ever been on American comedy juggernaut Saturday Night Live.
Huh?
Veteran TV talker Larry King was shocked. "You've never been on Saturday Night Live before?!" Burnett, a living comedic legend if there ever was one, replied, "Never been asked." King went on to another question, but went right back to being shell shocked. Looking straight into the camera, his jaw dropping wide, he repeated, "She's never been on Saturday Night Live!"
King followed up, "Would you host SNL?" Burnett, "If they asked me." It's that simple.
Or is it?
Carol's Fan Are Speaking Up
Just exactly how hosts are picked for four decade old Saturday Night Live? Apparently, only executive producer Lorne Michaels knows for sure. However, one thing's a fact; when another veteran female comedian hosted, one slightly older than Carol, it was from a groundswell of social media urging.
Fans of Betty White, TV icon and star of The Mary Tyler Moore Show and Golden Girls, started a Facebook Page called Betty White To Host SNL (please?)! Six years ago, White assumed the stage at 30 Rock, and not only were fan and reviews more than smashing, but SNL earned its highest ratings in over a year. For her excellent work, White snagged a Best Guest Actress in a comedy Emmy.
Could a campaign magic work for Carol's loyal fans? A Carol Burnett To Host SNL Facebook page has been ongoing since 2010. It's garnered close to 100K views and counting. It may take more than six years to make NBC realize that inviting Burnett to host is a wise move, but if they do, they'll have a few other household names to back her up. Not only is Carol still lively, and working regularly, but her cohorts from her groundbreaking variety show - including Vicki Lawrence, Tim Conway and Lyle Wagoner are still active. Would Lorne Michaels consider not only bringing on Carol and friends - but hosting a mini Carol Burnett Show reunion?
Vicki Lawrence has wowed live audiences for years, playing the irascible Mama from The Family Sketches on the original variety show, which morphed into the hit TV sitcom, Mama's Family. Burnett and Tim Conaway have both guested on the show
If Carol Burnett is finally asked to host SNL, it will be a mighty celebration of one of Hollywood's icons - one fans will treasure. It will be a special chance for a new audience to discover her unique charm and boundless talent. If Carol Burnett is never asked to come aboard SNL - even for a guest spot/sketch or two, it will be a sad, missed opportunity - one confusing for lovers of Carol and for her legacy of American television comedy.
A Parody to Remember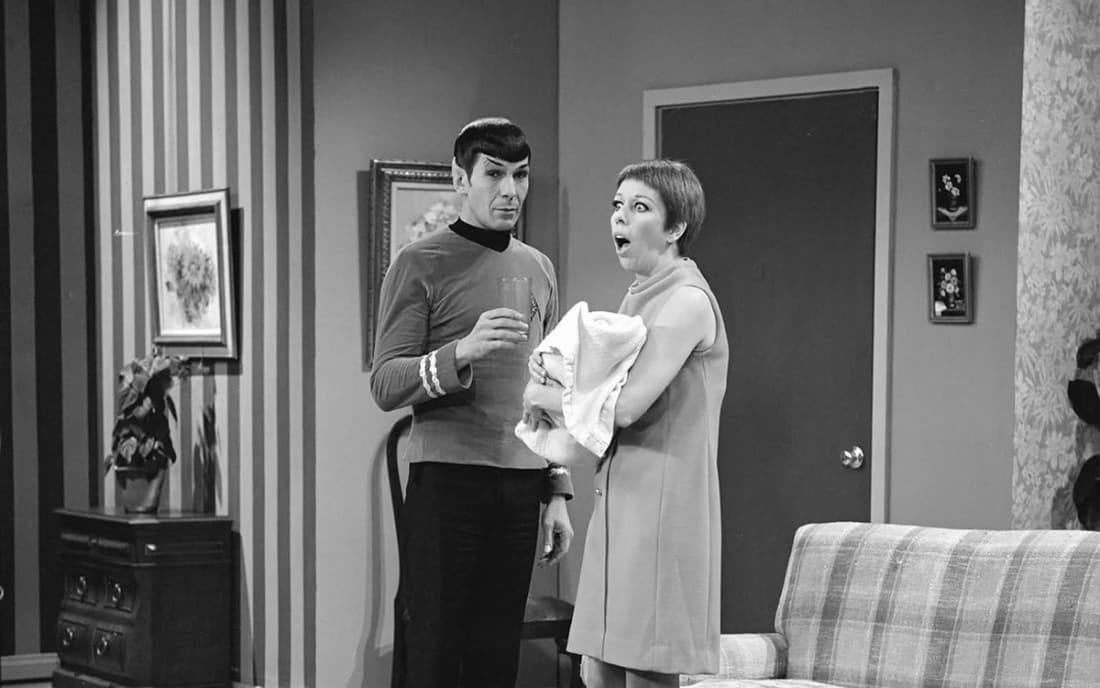 Trek parodies are everywhere. Fan films, now tightly monitored by CBS/Paramount, could even be viewed as gentle, though well meaning parodies themselves. They aren't the real crew. And though many have fantastic production values, more than a few are a bit on the cheap side. Scour YouTube, and you'll find more than a few belly ticklers.
One of the first high profile parodies came from SNL itself. Back in the day, John Belushi swaggered as James T. Kirk and Chevy Chase sharpened his ears to a fine Vulcan point courtesy of prosthetics. More daring shows like In Living Color - with Jamie Foxx and Jim Carrey, right up to the animated Family Guy both on FOX - treated Trekkers and Trekkies to hilarious versions of Kirk's crew engaging in various strains of unhinged craziness. In 1991, Burnett once again plied her trade on American TV. The new show only lasted a handful of episodes, but birthed one of the great Trek parodies.
After Enterprise soars through the mysterious Estrogeena 7 Anomaly, the intrepid crew doesn't feel the same. In fact, the males of the crew don't look the same - they now have breasts.
Burnett, slightly over selling the infamous William Shatner Kirk staccato delivery, can't get over the fact her first officer is now as buxom as herself. Andrea Martin plays the now chest challenged Vulcan. When she starts to inspect her Captain's new endowments, it gets a bit racy as far as things were permitted to get on broadcast television back in the 1990's.
Just as the crew recovers (enjoys) the startling predicament of their new gender reassignments, the red alert sounds. Suddenly, the Klingons, the bad boys of the galaxy, swoop in to cause their trademark trouble. When the Klingon Captain flashes onscreen, it's a familiar face to Kirk, but for the Federation commander's enemy, it's pure confusion. Kirk's not his arch enemy guy any longer - he's now a she. Set phasers on FUN!
Eventually a galactic truce of sorts is called - though I won't spoil the cheeky ending. Fans of both the incomparable Carol Burnett and the daring exploits of Starship Enterprise will find much to like here. Even the sets and production values impress with high attention to detail compared with other cheaper produced entries. Take a look for yourself here - Carol Burnett Star Trek Parody. Hailing Fun Frequencies Open! 
This Time Together by Carol Burnett
Carol Burnett is one of the most beloved and revered actresses and performers in America. The Carol Burnett Show was seen each week by millions of adoring fans and won twenty-five Emmys in its remarkable eleven-year run. Now, in This Time Together, Carol really lets her hair down and tells one funny or touching or memorable story after another – reading it feels like sitting down with an old friend who has wonderful tales to tell.