Futurism is powered by Vocal creators. You support
Lewis Jefferies
by reading, sharing and tipping stories...
more
Futurism is powered by Vocal.
Vocal is a platform that provides storytelling tools and engaged communities for writers, musicians, filmmakers, podcasters, and other creators to get discovered and fund their creativity.
How does Vocal work?
Creators share their stories on Vocal's communities. In return, creators earn money when they are tipped and when their stories are read.
How do I join Vocal?
Vocal welcomes creators of all shapes and sizes. Join for free and start creating.
To learn more about Vocal, visit our resources.
Show less
Christopher Eccleston Confirms When He'll Return To 'Doctor Who' as the Ninth Doctor
When Doctor Who returned with the revived series back in 2005, Christopher Eccleston was the first actor to take on the main lead of the Doctor.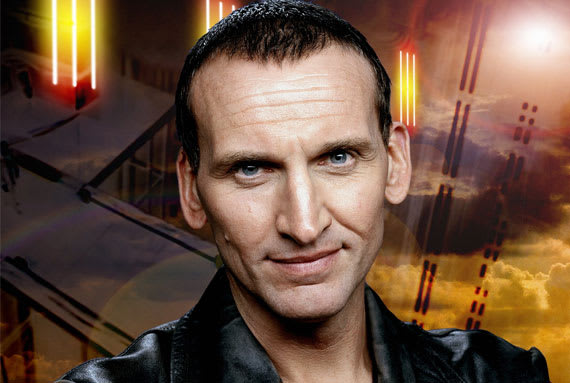 When Doctor Who returned with the revived series back in 2005, Christopher Eccleston was the first actor to take on the main lead of the Doctor. Many fans across the world label Eccleston the best Doctor since 2005; however, fans were disappointed that he only stuck around for one season due to Eccleston clashing with the show producers.
Unlike previous Doctors, Eccleston, who departed #DoctorWho 12 years ago, has yet to reappear as the Ninth Doctor on the hit BBC series. On November 23, 2013, a 50th Anniversary special episode saw the return of the Tenth Doctor (David Tennant) and the War Doctor (Sir John Hurt), who teamed up with the Eleventh Doctor (Matt Smith) to save Gallifrey.
Originally, the departing Doctor Who showrunner (Steven Moffat) sat down with Eccleston to persuade him to return to the science fiction show one more time as the iconic Ninth Doctor. After a very long conversation, Eccleston declined Moffat's offer. But why?
Moffat Knew Eccleston Would Say No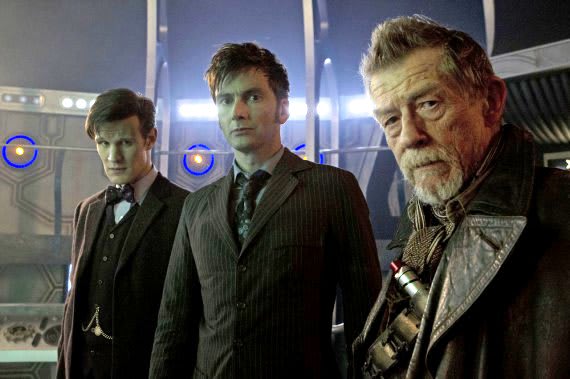 Despite Moffat doing everything he could to persuade Eccleston to make his long-awaited return, Moffat instinctively knew that Eccleston would say no right from the start. Speaking to Radio Times, Moffat said:
"But I knew that Chris was almost certainly going to say no. I met him a couple of times and he was absolutely lovely. He met with me because he didn't want to say no through his agent or a phone call or email. He wanted to do it personally. And I three-quarters talked him into it."
The original plan for the 50th Anniversary Special saw Tennant, Smith and Eccleston all meet together in a "brutal" way to rescue Clara from the Doctor's timeline. However, Moffat realized his plans to persuade were sadly not working and he gave up. On the other hand, Eccleston has now stepped forward and revealed that he will return to Doctor Who. But, it comes with a catch.
His Return Is A Long Way Off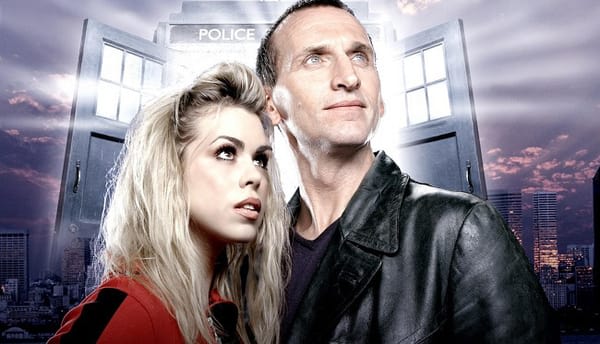 Back in May this year, Inverse sat down with Eccleston to talk all things Doctor Who and his new HBO show, and fans were finally given some delightful news: Eccleston will return to Doctor Who in the future! During his interview, Eccleston revealed that he will happily return to the long running series for the 100th Anniversary in 2063. During his interview, Eccleston said:
" I'm giving you an exclusive, I will return for the 100th anniversary. If I'm asked, I will return for the 100th anniversary."
The clever ones among you all will already be doing the math and realize that Eccleston — born in February 1964 — will be 99 years old when the 100th anniversary finally arrives. From the way the news comes across, it seems that Eccleston will return in his TARDIS in 2063 no matter how old he is — at least we have something to look forward to!
Final Thoughts
As the old saying goes: "Age is nothing but a number," which gives hope for fans that they will see the Ninth Doctor one final time. For now, we're playing the waiting game until 2063 comes around. Or, if you have a TARDIS, pop into the future to see what his return is like — but no spoilers please!