Futurism is powered by Vocal.
Vocal is a platform that provides storytelling tools and engaged communities for writers, musicians, filmmakers, podcasters, and other creators to get discovered and fund their creativity.
How does Vocal work?
Creators share their stories on Vocal's communities. In return, creators earn money when they are tipped and when their stories are read.
How do I join Vocal?
Vocal welcomes creators of all shapes and sizes. Join for free and start creating.
To learn more about Vocal, visit our resources.
Show less
Divisible (Ch. 2) [NSFW]
It's 2025. A woman's vote is counted for half of a man's, a minority's even less. We've been silent for far too long. It's time to fight... even if our lives are at stake. (Triggers: Mentions of rape.)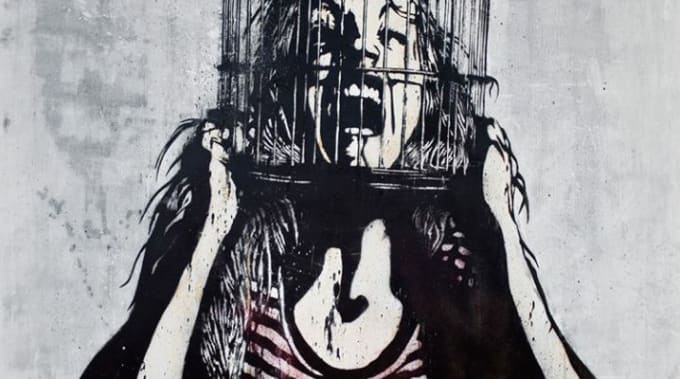 I lie beside the Head, frozen in trauma. Had it minutes or hours since he finally rolled off me? It was traditional for the Head of House to sleep with their concubine the night of the ceremony. There were three of us, though, so we were taking turns over three days. I volunteered first. He took it for enthusiasm, but I just wanted to get it over with.

Now, I needed an escape. I needed to not be in my body. I needed to melt into version of myself, to project an aura into another reality where things make sense again. If I remained in here, in this violated body, I would want to do something reckless and not necessarily to myself.

Melt away... melt away... melt away...
My husband's snoring woke me up. Groggy, I tucked the comforter up under my chin.

"You know what I would use time travel for?" he often said. "To go back to 11 PM and just sleep in perpetuity."

"What if the butterfly effect applied?" I mused.

"Well, could hardly alter any timeline by sleeping, can I?"

"What if you accidentally set it to 11 PM of 1982 and caused a temporal paradox because you weren't born yet?"

"Now, if it was 1987, I'd disguise myself as a mailman and tell my mom that cutting my hair into a bob was gonna get my ass kicked."

He turned over, facing me, a shaft of sunlight illuminating the shadow of his unshaven face. My friends never saw Noel the way I did. He wasn't the conventional kind of handsome, whatever that meant. He had full cheeks and protruding jowls, he was slightly overweight with noticeable stomach bulge. But what had captivated me about him was his gentleness, his down-to-Earth personality, and his respectful demeanor that didn't demand compensation.

Back in those days, it wasn't a criminal offense to remain in bed past noon. I remembered reading the paper, sipping coffee, and doing the crossword, maybe making love with Noel just because we could.

Just because we could. That sentiment now was perverted. Kids throwing rocks at the Disgraced because they could, because it was fun. Soldiers raping the Arab women before sending them to the gas chambers, just because. Heads of House having over 80 concubines and hundreds of snobby, privileged kids just because.

No, reality cannot bleed into this time. I needed reality to fade into the background, to be a mere set I play a role on. It might be escapism, but it's all I have left.

Yet, my mind sank into dreams and dreams cannot be ordered to behave.

The Time Square Riots. The Los Angeles Blackout. The Chicago Bombings.  Every political activist group taking the fight to the new order. The Holy Militia, raising their rifles in warning to the masses. But there was no peaceful negotiations when the white supremacists were leveling the government branch by branch. The term minorities became interchangeable with undesirables and its qualifications lengthened. Women of all colors were added to the list for failing to become servile themselves.

"You had every choice to join us, but you refused like the spoiled bitches you are. It's time to put you in your place."

You thought it couldn't happen here. People wouldn't let it happen here. But the murders began. Hundreds of deaths became thousands before the dissenters finally fell quiet in fear. They were too strong, too numerous to overpower. The borders locked down, all methods of ingress and emigration were closed. The mandates began. People were divided by gender, by race. The new technology developed in Prague, the hard-lined genetic tests that could identify a person's ethnic makeup, family history, factors for inherited diseases, and sexual orientation, were used against its very intended purpose. The bioscanner was optimistically developed to help doctors and geneticists to isolate certain genetic disorders in order to the re-engineer them. Now, they were being used to determine a person's worth to the Regime.

They hated immigrants most. I heard the rumors, hoping, praying, that they were just rumors. Rumors of death camps, of torture chambers. All for what... having the audacity to be born? When did having darker pigment or having feminine sexual characteristics become undesirable?

I woke with a start—the Head was on top of me again. I managed to keep my scream silent... if I refused, I stood the chance of being called before the Adjudicators for disobedience. Slowly, difficulty, I became passive. It hurt less when I didn't struggle. He was clumsy, yet also overconfident, like he had no idea he was bad at this. Though would I enjoy it if he was good at it? He fucks with abandon, like he's trying to beat a record. He was thrusting too hard, like he was purposefully trying to make the bed creak louder and louder. Was this some stupid male show of dominance to the guests that stayed overnight? "Hey, take a listen Dave to how I lay my woman, how bout that?"

I remember back when female orgasm was cause for male pride, how loud men could make women scream. Back then, it was a popular pastime, enjoyed by two people, done for both for pleasure and reproduction. I recalled films of cheesy love scenes where the woman would throw her head back in the throes of passion while overlays of fireworks and champagne bottles popping would be superimposed under a cheesy sleazy soundtrack. I never experienced such superfluous drama with Noel, but we still had pleasure. He made me cum without expecting approbation for his manliness and I made him cum out of love, not obligation.

Finally, he shuddered with overlong moan of exhilaration into my ear. He collapsed beside me again, instantly falling asleep.

Funny, in all this bullshit, I never thought to ask anyone what his name was.