Futurism is a community on Vocal, a platform for discovering and supporting creators. You support this creator by reading, sharing and tipping stories. more
What is Vocal?
Vocal is a tool for artists and creators to fund and build community around their creative practice.
How does Vocal work?
With Vocal, people subscribe to support creators on an ongoing basis. In return, creators open the door to their creative practice — by sharing their process, notes from the field, in-progress previews, and other rewards. It's a way for creators to build a community of dedicated and meaningful support around the work they make.
How do I join Vocal?
Right now, we have some early guidelines for the scope of Vocal. Vocal is for the continuous funding of creators, whether people or collectives, who have a creative practice in one or more of our supported categories: visual and performing arts, film and video, publishing, design and technology, music, comics, food and craft, and games.
To learn more about Vocal, please visit our FAQs.
show less
'Doctor Who' Cast and Crew Remember Sir John Hurt in 'Doctor Who' Magazine
The 'Doctor Who' magazine has a special recognition section to remember the late Sir John Hurt.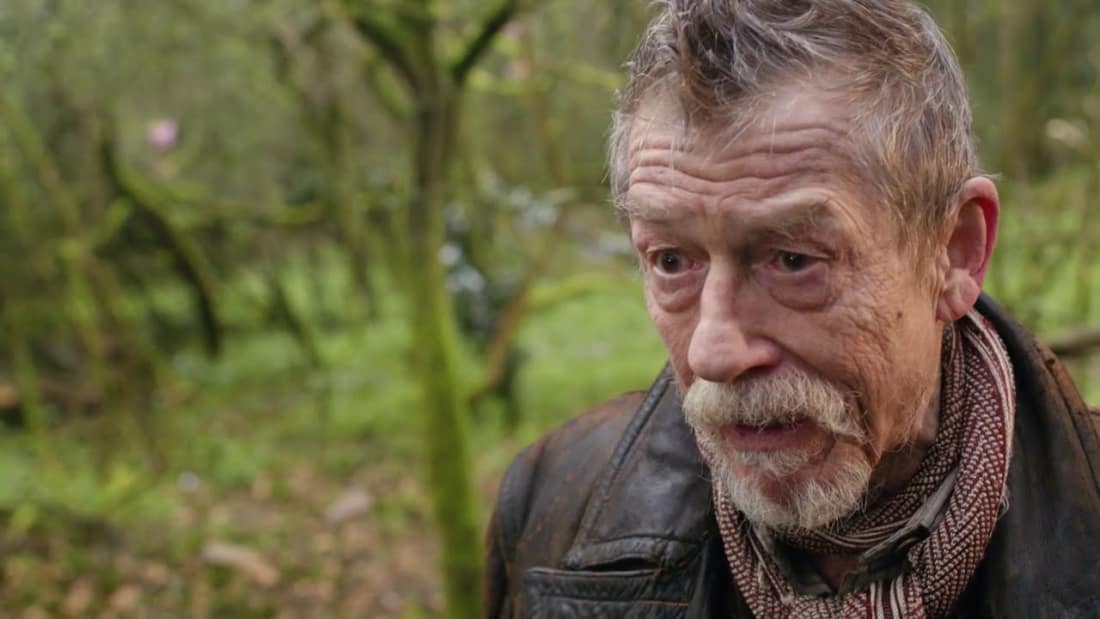 Issue #510 of the Doctor Who Magazine is out on the shelves, and along with all the favorite information to look forward to, the magazine has a special recognition section to remember the late Sir John Hurt, who passed away back in January from cancer. Tributes were lead by David Tennant, who played the Tenth Doctor.
Past Doctors David Tennant and Matt Smith had the opportunity to work alongside the multi-award winning actor on the big #DoctorWho 50th anniversary special "The Day of the Doctor." It has been revealed that Sir John Hurt could not attend the read through for the milestone special, so Tennant and Smith met Hurt on the first filming day.
"We were terribly thrilled, and rather in awe of him — to be on set with him and just to be in his orbit. Matt and I just sat like children at the fireside, letting him tell us about Eric Clapton and The Beatles, and this extraordinary live he had lived. About Tom Baker and Jeffrey Bernard, and about Soho drinking dens… He was a story teller. He had such a joy for life, that he'd love to communicate, both in his acting and in his personal life. It was a real privilege to be around him." — David Tennant
Current showrunner Steven Moffat also paid his respects to the late actor.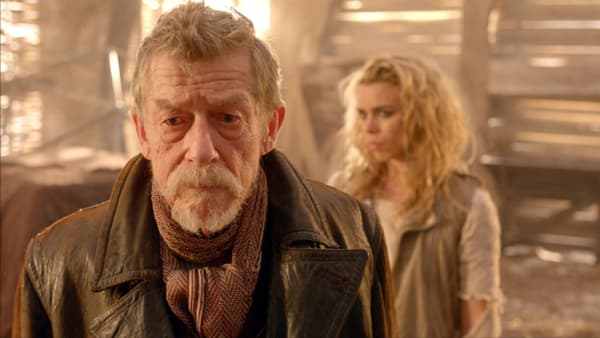 As part of the run up to the 50th anniversary special, Steven Moffat introduced Sir John Hurt as the "War Doctor" in the Series 7b finale in 2013. The War Doctor is the Doctor that changed the way we see the incarnations of the Doctor. But despite the War Doctor causing confusion among fans as to where the War Doctor sits on the incarnation table, it's safe to say Steven Moffat did a fine a job at writing in Sir John Hurt, and fans globally will never forget the special. Talking to the Doctor Who Magazine, Moffat explained that Hurt was worshipped by everyone he ever met:
"He was incredibly nice. Now, nice doesn't seem like much of compliment, but you have to remember that this man was, quite rightly, worshipped by everyone he met. Worship has been known to go to people's heads — but not John's. If a man can remain humble and kind and warm as the world basically genuflects around him, then that is no ordinary man. The Doctor would be proud to be John Hurt — and for one very special day, he was."
'The War Doctor' didn't finish after 'The Day of the Doctor.'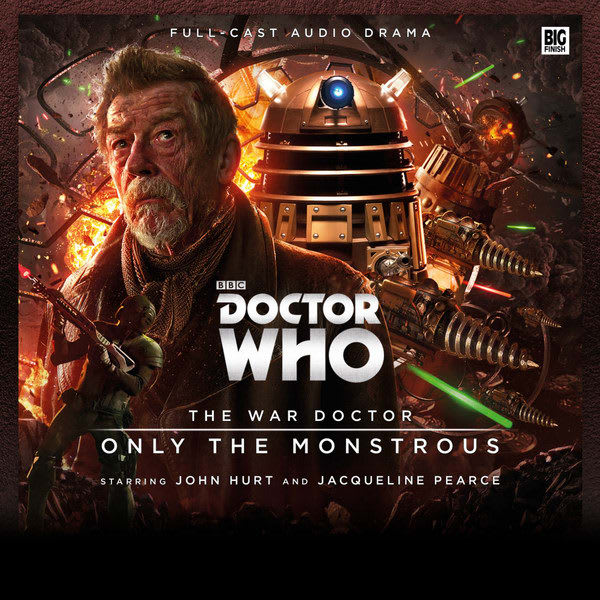 After his strong appearance in the 50th anniversary special, Sir John Hurt went on to work on new and fresh audio stories with Big Finish Productions. The War Doctor's audio adventures were split into four series and he was accompanied by actress Jacqueline Pearce. Hurt and Pearce knew each other very well through drama school, and Pearce made a comment following his passing:
"[John's passing] has created a gap in my life that can not be filled by anyone else. I will always miss him, and I shall always be grateful for the friendship he showed me and the support he gave me."
You can read the full tributes in the latest issue of the Doctor Who Magazine, which is out now. Other Doctor Who actors such as David Warner, Louise Jameson and Barnaby Edwards also paid their respects to the wonderful actor.