Futurism is powered by Vocal creators. You support
Lewis Jefferies
by reading, sharing and tipping stories...
more
Futurism is powered by Vocal.
Vocal is a platform that provides storytelling tools and engaged communities for writers, musicians, filmmakers, podcasters, and other creators to get discovered and fund their creativity.
How does Vocal work?
Creators share their stories on Vocal's communities. In return, creators earn money when they are tipped and when their stories are read.
How do I join Vocal?
Vocal welcomes creators of all shapes and sizes. Join for free and start creating.
To learn more about Vocal, visit our resources.
Show less
Doctor Who Series 8 Was One Wild Ride! (SPOILERS)
After months and months of waiting Doctor Who Series 8 began on August 23rd 2014.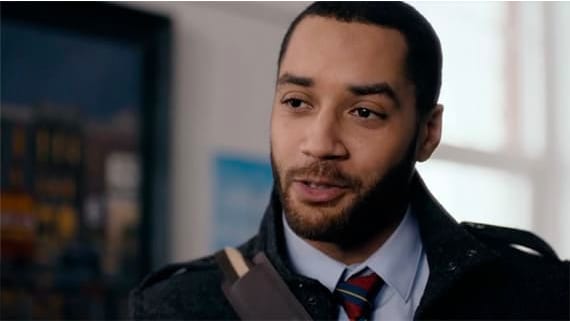 CONTAINS SPOILERS

After months and months of waiting Doctor Who Series 8 began on August 23rd 2014. This is the Series with the newly regenerated Doctor. Matt Smith left the role of the Doctor in 2013 and Peter Capaldi has jumped in his place. With enemies old and new standing in his way, the Doctor has some work to do. But he is not alone (ah see what I did there? YANA- You Are Not Alone - Series 3). Anyway Clara is still with him even though he has changed. Series 8 is made up of 12 Episodes. Bit of irony there, 12th Doctor, 12 Episodes. I won't go through each episode as that would take too long. I'll break down what I think was best and how some of you viewers have rated it :).

The Trailer!
This Series saw a more darker Doctor. He doesn't like hugging or having a bit of banter. But he is certainly dressed like the 3rd Doctor (Jon Pertwee).

The Clockwork Robots Return!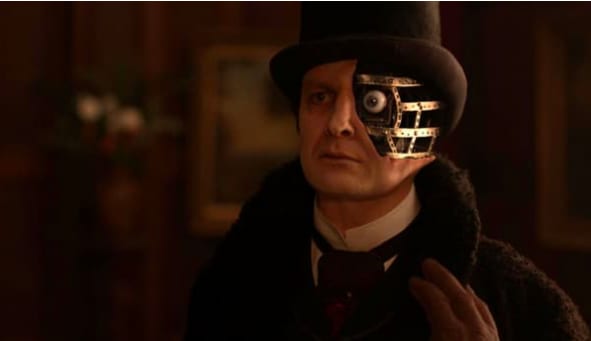 We saw the return of the Clockwork Robots this year in the opener 'Deep Breath'. The Clockwork Robot was also Half Faced! As usual he was up to something. A Dinosaur spontaneously combusting for its organs for an air ship. Of course it was the the Half-Faced Man! He needed the organs for the air ship so he can reach the promised land where Missy (who? find out as you read) is!

The Daleks Are Back For More Exterminating Fun!
Yes here they are The Daleks. This time we have gone extreme and gone inside a Dalek. Yes Episode 2 was called 'Into the Dalek'. With the Dalek injured it needs a Doctor. The Doctor and Clara and some soldiers go inside the Dalek. Some well don't make it out alive. They go to Heaven and meet Missy (Seriously who? Keep reading!). This Episode showed that Daleks can be good! With the Dalek seeing a star being born he decides to be good and destroys the Daleks. Is that the end of the Daleks? Series 9 is yet to come!

The Cybermen Are Back But Are Back Where They Have Been Before: Saint Paul's Cathedral!
The last time the Cybermen were here was in the Story called 'The Invasion' with the 2nd Doctor (Patrick Troughton). The Cybermen have had an upgrade and can now fly. Are they becoming more like Iron Man? I think they are. Yes the Daleks fly now but, I don't think the Cybermen should fly! But the Cybermen have a new leader! Yes that mysterious woman Missy (Come on now, tell me!! Keep reading on) . Missy wants every grave in the world to give birth. But they will all be Cybermen! But the plan didn't work when the Doctor, Clara and Danny (Read on for more info) save the day!

The Master (Mistress) Is Up To Something........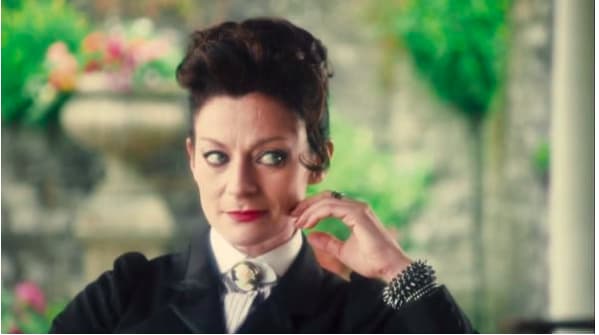 The Master is back and is now female! You know that mysterious woman 'Missy' well she is finally revealed to be THE MASTER! Ahhh. But it is good to see a female Master! But how did she escape the TimeLords? Well Moffat still needs to answer that. She has her friend called Seb who works for Missy. They both are in 'Heaven' or 'The Promised Land'. Keeping the new dead people up to date on what has happened. How do you feel about a female Master?

Who is Who?
The Doctor - The Doctor has just regenerated and is looking brand new. He is back as usual saving the world from the aliens and creatures out there. The Doctor is from Gallifrey and plans to return there one day.
The Doctor is played by Peter Capaldi.
Clara Oswald - Clara is a school teacher at Coal Hill School. She likes to travel with the Doctor in Time and Space. But it seems that in some episodes she didn't get along with him very well. She walked out on him at one point leaving him shocked. Clara Oswald is the Doctors Impossible Girl. She was born on Earth to save the Doctor.
Clara Oswald is played by Jenna Coleman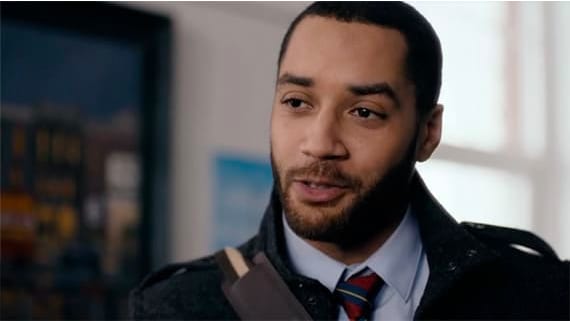 Danny Pink - Everybody welcome the newcomer Danny Pink! He is a Maths teacher at Coal Hill School. Well the Doctor thinks he is a PE teacher because Danny used to be a soldier. We found out that Danny had killed a young boy in the War and he regrets that very much. Danny pops up here and there throughout the Series. Danny actually becomes Clara's'Boyfriend'. But as the Season Finale approached our screens Danny well died. He was knocked down by a car. Watch 'Dark Water (Episode 11) for more details.
Danny Pink is played by Samuel Anderson
Missy/ The Master - With The Master back he has become female. Missy was set to be The Rani but we found out that her being The Rani was just a cover up. The Master is also a TimeLord and again is from Gallifrey. But The Master always plans to ruin the Doctors day!
The Master/Mistress/Missy is played by Michelle Gomez.
You Who, What Were Your Thoughts On The Series Overall?
9/10 got 31 votes
8/10 got 11 votes
10/10 got 9 votes
7/10 got 3 votes
2/10 got 2 votes
5/10 got 2 votes
6/10 got 2 votes
1/10 got 1 vote
3/10 got 1 vote
4/10 got 0 votes
So looking at those results most viewers actually enjoyed the Series. Whereas some didn't. Some Facebookers commented:
Ben Ramsey - Inconsistent - Brilliant at times, terrible at others.
Stephanie Schicker - Love the new doctor. Love that he's more cold blooded. He's gotta be tougher after 2000 years. He's been through a lot.
Paul Panayi - New doctor but the same style of writing which did not suit the character.
Clare Jackson - Peter Capaldi carries the whole show on his most capable shoulders.. He is Doctor Who however the stories continue to be rather bland...looking at reruns of the show Tom Baker had the best and most gripping story lines.. How far could Peter's Doctor go with some really good scripts and creepy villains a new writer is required to do this actor justice.. He is superb but not really being stretched to show his talent.. Season 8 had few bad episodes which let it down but much better than season 7.
What Were The Ratings?
The Live+7 figure is calculated by the BBC to try to get an accurate estimate of the total unique audience for an episode of a programme. Unlike official BARB figures the Live+7 uses data to include those who watched one of the broadcast repeats of the episode and those who watched the episode on iPlayer all within 7 days of the original transmission.
On average only 62% of the total audience of Doctor Who watch the programmme live or, as a recording, on the same day as broadcast, compared with an average of 86% across all BBC programmes.
(Courtesy of Darren Bradley)
Well that is pretty much all of the Series (well not all of it). But the Complete Eighth Series is now available to buy on DVD for about £35!! Bargain
So was Peter Capaldi your favourite? Leave your thoughts in the comments box.
Doctor Who is back:
Christmas Day 2014 in 'Last Christmas'
Series 9 in 2015