Emilia Clarke's Qi'ra – What We Know of the Enigmatic Character in 'Solo: A Star Wars Story'
Before Han met Leia, Qi'ra is the woman of influence in the space smuggler's younger days.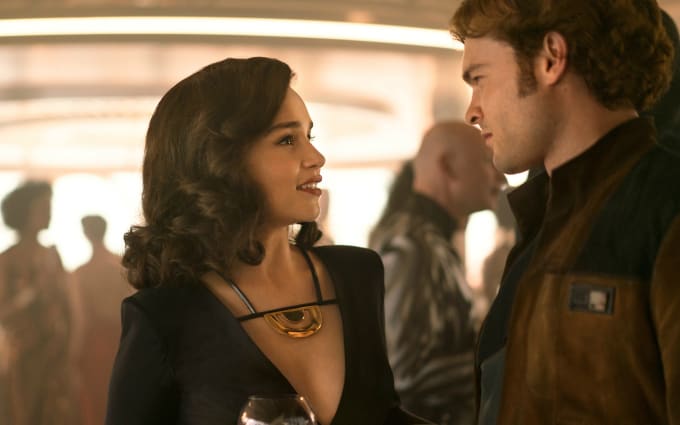 There are many highlights in the first trailer for Solo: A Star Wars Story that gave us a good feeling about the upcoming young Han Solo standalone film. And one of those is the enigmatic character Qi'ra, played by Games of Thrones' Emilia Clarke.
A character that is new to the Star Wars Universe, the mysterious Qi'ra is featured much in the teaser clip, with no less than four different looks and often in the company of the young Han Solo played by Hail, Caesar!'s Alden Ehrenreich.
Just how big a part does Qi'ra play in the famous galactic smuggler's early life? Much of the character's backstory has been under wraps but a couple of speculative guesses can be made about her from the trailer. And now, thanks to an interview Clarke did with Entertainment Weekly, more light has been shed on the intriguing femme fatale whom the British actress affirmed is "one of those relationships that has an impact on [Solo] as a character."

So, here's what we know of Qi'ra thus far:
1. Qi'ra and Han Solo are childhood buddies.
"I've been running scams on the street since I was 10," so narrates Ehrenreich's titular character at the start of the official teaser clip which sees Han driving a speeder with Qi'ra by his side, eluding some stormtroopers. With both actors looking relatively "younger", many fans reckoned that the two probably knew each other way back on their home planet of Corellia. How far back? As Clarke tells EW, they were childhood buddies with a bit of romance - and crime - on the side.

"Well, they grew up as comrades, essentially. They grew up as pals, as partners in crime. There is obviously the romantic side of things. But they grew up together. So they were kids together... They are both doing what they've got to do to survive."
2. Qi'ra leads a glamorous life.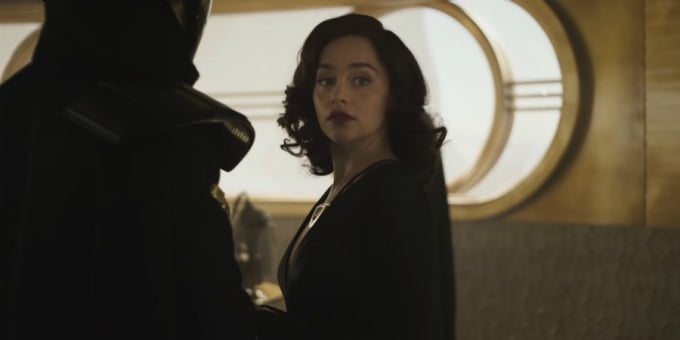 In another scene, we see Qi'ra glamorously made up and dressed in a galactic night club and - judging from the main feature image - seemingly chancing upon Han in the same venue. This led to speculation that perhaps Emilia Clarke's character manages to do well for herself, while Han struggles as a failed Imperial pilot turned illegal smuggler. Clarke would only reveal that Qi'ra lives in a world that is filled with smuggling, gambling and a thriving black market with "loads of different gangster-y elements." She also hinted that Qi'ra's glamorous look may not tell the whole story.

"If you have got a really glamorous lady in a really sordid environment, you kind of know that maybe the glamour is hiding a few rough roads... [Qi'ra] has a couple of guises, but essentially she is just fighting to stay alive."
3. If Qi'ra is an Imperial officer, she still dresses fancy.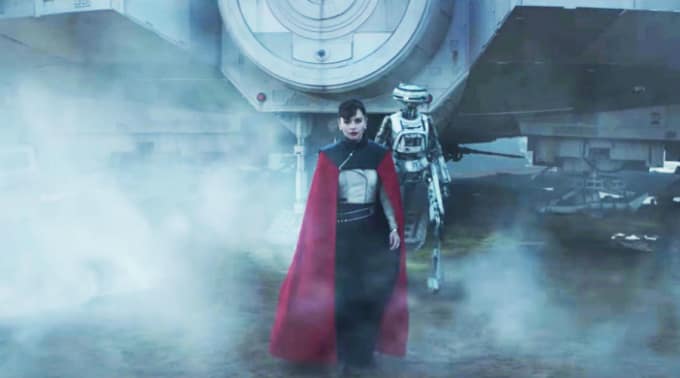 When the image of a neatly-coiffed Qi'ra draped in a flowing red and black cape first appeared - in the colors of House Targaryen no less - many fans thought that maybe Solo's childhood friend could be an Imperial spy instead, as high-ranking officers of the Empire do wear capes (Captain Phasma, for example, to name but one). But as more Solo details were revealed, we now know that walking behind her in the said frame is the new self-constructed droid character, L3-37 (Fleabag's Phoebe Waller-Bridge) who has a working relationship with the young suave gambler Lando Calrissian (a perfectly-cast Donald Glover). So it could imply that Qi'ra is simply someone who could afford a really fancy wardrobe. Where her healthy income comes from is the million dollar question. All we know is that she's definitely no shrinking violet as her cool Solo character poster shows her carrying a blaster gun (as does her mini Lego figure). Clarke concurs with that description.
"Whilst it is Han Solo's movie, this girl gets to be badass. And strong. And has her own journey. Qi'ra's journey is definitely one of survival and strength. The way that I felt about her was yeah, this girl has got a core of steel."

4. Qi'ra gets to be on the Millennium Falcon with Han.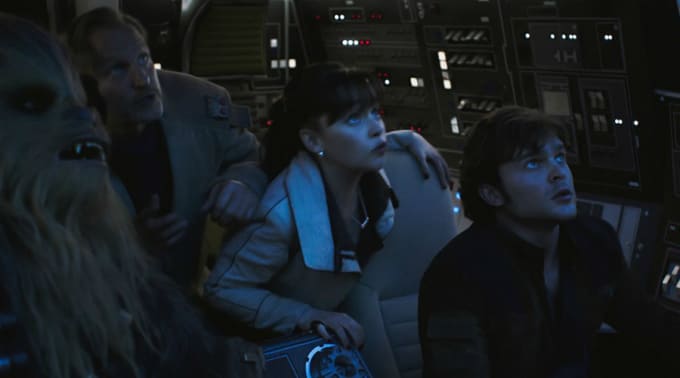 In one of the most memorable sequences from the trailer, Qi'ra is seen in the cockpit on board the Millennium Falcon along with Lando, Chewbacca (Joonas Suotamo) and "crew recruiter" Tobias Beckett (Woody Harrelson). The funny scene shows the group reacting in horror as an overly-confident Han tries to navigate the Falcon out of the tentacles of a giant monster, a scene reminiscent of the giant space worm sequence from 1980's The Empire Strikes Back. Is Qi'ra part of the original crew that Beckett was recruiting? Or did she hook up with Han again after he wins the Falcon from Lando via a card game? One thing for sure, Qi'ra and Han certainly share many adventures together.
5. Qi'ra is the only person who knows what Han really is.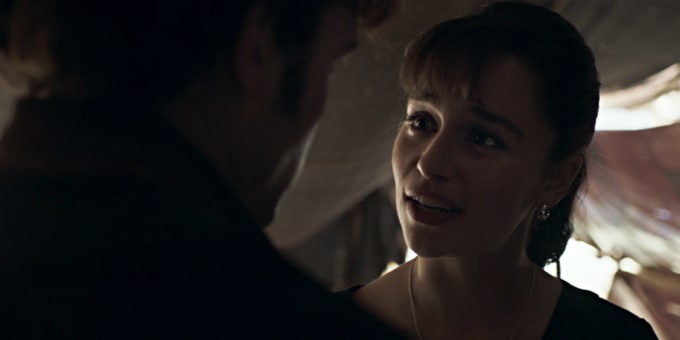 An intriguing quote in the trailer comes from Qi'ra who informs Han that "I might be the only person who knows... what you really are." This is an insightful scene as we see a touch of vulnerability sneaking out of that cocky exterior of everyone's favorite tough-talking space smuggler. What does Qi'ra know about Han that makes him so nervous? Does she have secrets that may deter him from achieving his dreams or reveal the cheating scoundrel that he is reported to be? According to Clarke, her character is a big impact on Han's life.

"The shadow of Qi'ra is there in Han as a character that we know. This girl is another texture that makes up who he is when we first meet him."
So, Qi'ra enters the Star Wars folklore as a mysterious femme fatale. And as she technically does not exist in the classic Star Wars trilogy or the recent slate of Star Wars films, it could mean that something significant or drastic could happen to this character which results in Han Solo keeping mum about this influential woman from his younger days. We just have to wait till Solo hits the big screen to find out more.

Solo: A Star Wars Story sweeps into theaters on May 25, 2018. Check out its official teaser below: