Futurism is powered by Vocal creators. You support
Eliander Black
by reading, sharing and tipping stories...
more
Futurism is powered by Vocal.
Vocal is a platform that provides storytelling tools and engaged communities for writers, musicians, filmmakers, podcasters, and other creators to get discovered and fund their creativity.
How does Vocal work?
Creators share their stories on Vocal's communities. In return, creators earn money when they are tipped and when their stories are read.
How do I join Vocal?
Vocal welcomes creators of all shapes and sizes. Join for free and start creating.
To learn more about Vocal, visit our resources.
Show less
Eudon
Not the Devonian consciousness you were looking for.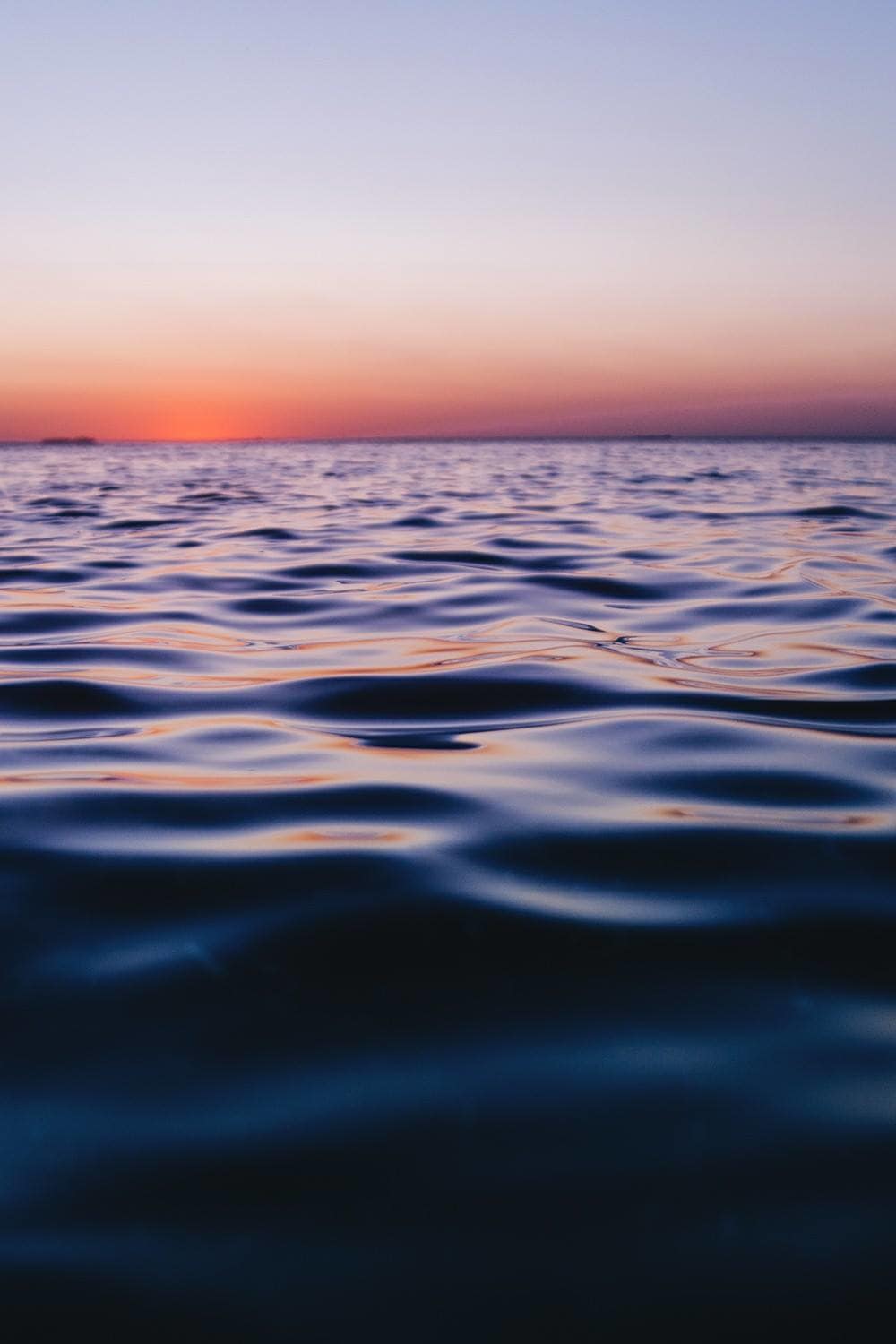 Those warm depths glow beneath the ancient sun, pouring dapples through the thick currents and over the rich crimson seabed. Ochre tides of shifting life hung above the darkness, dancing like flecks of rusty jewel. Poor living things, all mourning the blood in their veins as the boiling ocean turned them like a great vat of ziti. Breathing things, bubble-touchers that clung to the traces of oxygen with desperate gills and restless frills. The young planet churned about herself, heaving with early yawns and unfurling pregnancy.
Black coral reached up from the bloody seabed like gnarled hands. White coral tore at the surface with wicked claws; I said, corals the color of the setting sun twisted in frozen horror as if locked in desperate cages of calcium carbonate. The fearful polyps hid their noses from the sky like purple cowards, and the reef danced on about them in a waltz of aquatic rapture.
During the day, great beasts lumbered about the shadows, casting their gaze away from the white-hot surface that did shine with milk-white ripples. Bad diamonds, all ablaze, lit the water to steam above them, and cast heavy clouds over an earth they could never know. The younger ones, bestriped in the dandy colors of youth and salsa, tore through the daytime reef like flashing streaks of flame and ice. The sun was their god and their vigor was worship.
Night would fall and the blinding surface would grow dark. The lunar calm pulled at tides and lulled the leviathans out from their lairs. Great huge things with armored heads thicker and more terrible than any devil Hell has known arose from the sediment, and all the dancers of the daytime hid themselves in fear. Benthic horrors of mesopelagic might all beset in teeth ringed with teeth, grins wicked and hungry for pulp-scale bone, shred-rippers tongue-piercing kill eyes searched their invasions with one myriad of scarlet glances. Tentacles poured over the jagged edges, unfurling into crevice and nook with a critical efficiency, and if there could be laughter then I am certain it rang out through the depths with an inhuman cruelty.
The heat stretched out and pierced the primordial murk with heavy hands and warmed him as he huddled amidst branches of bone. Enormous shadows fell over his trembling form, but he lay ever still amidst his curled fins and thin body. Those bright eyes peered into the darkness with something almost sentient. This moonlight dimth alit the distant forms as they moved. His fear was an admiration for those big things, an envy of size and muscle that he could not taste as his own.
He was lost. Those big, blue eyes had betrayed him. The exploration of all the colors touched him like it had not touched the others. Something had changed. One egg of legion hatched into a world vibrant with things and currents of musical beauty for he was the birth of beauty and he was the death of beauty. His name was Eudon.
And so he clung to the coral security that all fishes knew, and he trembled in impotent terror as did all the other fishes but the terror excited him. Something in him urged him to escape and to float through the open water if not for only one moment of defiant life amongst the moonlit jaws of his superiors and to experience the wrath of their wickedness but he could only chuckle mutely—for fishes do not chuckle—at the madness he held inside of him. Beauty is mad.
He was a wanderer. His eyes spread across the distant seas and into every current. His fins grasped at the distance with a curious desperation, birthed into a world of urgent ignorance with this unshakeable fear of the unknown.
His bones ached long. Home was a distant cigarette. No one consoled him under the looming teeth that blocked out the stars. Who huddled beside him on this Greyhound atoll, eyes clustered amidst the snarling buffet of fat cats? No names, no smells, just this thrilling menagerie of colors and sounds that excited him in a wicked and sinister way. The exotic wines of sense and experience had carried him on a strange tide, and still propelled him further. His eyes could not be satisfied with seeing. His sockets were bigger than the whole ocean.
Nights like these, sharks cut through the water with a gracefulness that touched the outer edge of time. They moved like angels. They were born of heaven, poured out from the moon and into the sea as punishments for their wicked thirst. Damned to spend their days trapped in this boiling ocean, they ruled the seas as something divine amongst mortal beasts. Dashing glints of merciless silver.
And in him stirred the wordless perfection of their motions; his eyes were alive with the light of their form. No sleep calmed his forehead on this cool and fearful evening. The sharks excited him far more than the promise of the next day. No pity nor horror touched his nerves as those great knives cut the water to blood, feasting with maniacal thirst, eyes blackened with frenzied lust at the scent of—him? Brethren in form if not in blood. No. He was far from home because there were no sharks at home.
The discotheque died as the sun came alive, stretching his great arms over the water once more. All wicked things departed beneath the baleful gaze of the good god, returning whence they came in dutiful mispleasure. The terrors of the night left him trembling in anticipation as he emerged from the hole in the wall, climbing into open water like an unfolding cord of grins.
Evermore he slid into his world that was only his. Those rich migrants had not known the defiant excitement of his exploration. The dutiful shifting of the dead living passed by him untouched. Their unfamiliar forms—and all things of worth must be unfamiliar—pleased his heart with the morning glint of each unique ammonite and the whiplike flash of foreign tails.
Onward and into he went, searching for nothing but finding everything else. If only communication had risen from these waters, the tales he would tell would spin webs of rich and impossible things; strange landscapes of foreign planets. Waters darker than the new moon night. Terrors unlike anything any little placoderm had ever known.
So this craving took him once more and this bipolar paradise lost its sheen to another insatiable curiosity of the beyond. He crawled over the ocean floor with impetuous escape, grinning all the while as the host of exotica danced around him like a bad or trite skit.
He pondered, a thing unknown in this world, munching slowly on the coral baguettes and morning coffee offered to him. Little vents of richness flowed before him as he waited, considering the menagerie of scents and flavors to excite himself with. Maybe he would flow southwest, down below the border where the wicker baskets bustled with bad water and cheap Catholic.
When would the day come when there would be no place new? How big was this three-dimensional plane? He pondered those mysterious shores and surfaces that formed an unloving barrier. That place where water turned to unbreathable air and passed over into mystery. There were many places where the ocean floor left the water, and yet he saw through dim, dry eyes that beyond this impassible barrier rich forests inhospitable to any fish, where kelps and corals continued unbounded and he cursed his mother for the unquenchable curiosity he could not satisfy.
Into the into he went, sweeping through the pink branches of frozen fans and black trees all wreathed in thirsty polyps. Their dimness had excited him once. The very thought of their static simplicity filled him with a curious disdain. To be born sessile was not to be alive. These coral creatures, eyeless and finless, no more than fat tongues licking at the clouds of plankton thrilled him with a natural disgust. If he had been born encaged he would have committed some sort of suicide long ago. He hungrily consumed scores of polyps that morning, relieving them of their miserable existences. Tastes like quinoa.
The reef was fat with satisfaction. The days paid for the terrors of the night. He poured himself over the blankets of algae that covered everything and into the clam beds beyond them, where the festival lights grew dim and the sandy bed reclaimed her sanctimonious emptiness. Suddenly all became far too quiet for his troubled mind.
The empty plain stretched on in ribbons of red sand. Crusts of jutting stone sat empty in the shallows. Slowly he passed by the few remaining corals that stood in his way and into the quiet decline that filled the ocean with deep water. His body grew colder in preference. His eyes searched the dying rays as they pierced the depths less longer, quieting himself into silent migration. How the waters grew still.
Bodies of titanic current pulled softly at him as he wandered. Great oceanic spirits that truly did caress the whole world brushed against him, turning the surface in the echoes of their waves. Only here had he ever seen the ocean naked. She was an eternal goddess, her bosom rich with mystery. She hid herself behind veils of color and life and life did not know her.
It was not for a mere placoderm to fall in love with the ocean. His life was restless worship. He knew here, far from home, that he was a sacrifice to her eternal majesty. Questions dangled beneath him, where the ocean floor dropped out into unfathomable cold and pressure. His dive could never touch her depths. He swam into her, his whole body turning with riddles of adoration.
Who is this ocean? Who is beyond? The smallness of his little armored head became apparent as those wide eyes touched nothing more than the droplets of horizons beyond and behind him. The face of the ocean had always seemed like some distant mountain, ever turned away in noble pride. His pilgrimage lay prostate in this holy moment.
Little fish, lostest fish, how lost do you desire? I have depths you can't know and things you can't see with eyes. I have beds made of unimaginable terror and pools made of beauty so rich that your body cannot contain them. Pursue me and I assure you, you will swell and burst with a richness that will drown you, and I will forget you as I forget all things. Tremble, little fish, o lostest fish, tremble at my distance you have touched because my distance is my wickedness. What terrible curiosity has impelled you to these depths? Who has brought you thus far? Look: look into my emptiness and know that beyond it lies richness after impossible richness. I will kill you if you will become me. Become me? Become you, oh, Eudon. And I must ask before I forget you forever, oh Eudon: who are you?
The morning glow had just begun to trickle through the empty abyss. Sparse clouds of plankton hung in the air like colored patches of pink mist. There was no rest in his mouth. His muscles stretched with smooth undulations as the warming currents spread across him. Something in him burned. It had been too long. Some chemical cauldron of pheromone and home-sickness was building to a boil.
His body ached. The moon had touched him with a discordant tear that ran down his cheek and into brine. These distant things all foreign clicked about him with alien laughter and the garbled mustard of foreign tongues. Miles stretched beyond his fins, propelling him by the thrill of the sun under some freelance migration he had undertaken without pay.
The vastness of the ocean overcame him suddenly. He paced about in circles and before his eyes was a great untouched distance incomprehensible at all times. Only the familiar scents would guide him if he dared—only this thing inside of him could be brought to fruition. The spawn in his spleen was thick and virile like Apollo's mucus, a thick web of sunshine and youth that surged into him. Her eggs.
Her eyes had never satisfied him. When those dull marbles covered him he shivered as if he had been touched by some unclean thing. A familiar disdain touched all things the second time he looked at them. Of all things he had ever discovered, he had hated familiarity most. But inside of him welled up this urge he could not expel. There was an immense pressure in him stronger than anything he had ever known yearning for one thing that was unfamiliar to him—nostalgia.
He would know her and he would love her because she was made of love. The distance between them was deep, but the moon had promised him passage. The moon is a famous liar. The shores were wet with grunion and the seas were wet with tincture of springtime spawn. Prawns screamed in lust and terror as life and death passed through them. Even the wicked things of the dark bellowed in passion, and oh, those sharks.
This urge, ancient and mighty, had surged forward from the dawn of creation. This urge, ancient and mighty, had passed from stars to the earth through the currents of the water and whatever it touched lived forever. The flaming fingers quickened him and held him in their grasp as he gazed into the crimson distance of the shifting sea.
Pilgrimage was pure and mecca was a mess of hot legs. The furnace awakening in him set the water on fire and winked at the sun. His angels were homing pigeons today, and with optimistic delight he danced through the labyrinth of coral.
Her name was Eudon. She upheld the secret web between all things in the bosom of her black dress. The ocean was in her. It was as if his adventure had brought him beyond himself and into the other side. Here in these dusky waters he achieved that fruition he had longed for—was this a satisfaction of wanderlust or the realization of his foolishness? Could he count the horizons he had swallowed?
Jet streams made promises to him that day. Familiar currents of stuffy warmth wafted through him. His life was spent in the flight from this scent, but it followed him in the faintest traces even when it seemed most thin. No environment was thick enough to purge home from his nostrils. The peppermints and pipe tobacco crept up behind him whenever he stood still and for this reason he had always kept moving. His eyes were at enmity with his gills.
And she lay in the brood of her ancestors, bathed in the swarthy tidepool of his ancestral fathers. She craved his grandfather's name. If the ocean asked to know him he would Nemo. "I'm not here," he plummeted.
Ruin me. End my distance because I'm nowhere. I think I remember a day when I rested at the bottom of the ocean amongst the abyssal detritus, counting sediments and benthic flecks. They say she holds a great grave down there of uncountable shells, all pale with lifeless possessions. Only she counts them, and if there are living things down there, they are more grotesque than those that are dead.
Who is the ocean compared to this humble body of the girl next door? The lifelong romance of chased dreams had brought him everywhere or nowhere and here. Here, hanging over the nothing and gazing into the face of that terrible reality that was the cold and callous goddess. For once, he realized how hot the sun truly was.
"Find me," she whispered, for he was the ocean. Her son, the un-ancient one, poised at the cusp of time on a wave of present moments that had brought him here. He felt as if he was surfing on a great tsunami, the child of a shockwave born from the beginning of time. Defiant youth. I have been watching you from aeons past.
His repentance dropped from his hands like cold sins, drifting for a moment in the pelagic current before disappearing into the yawning darkness below. The nights spent in aesthetic worship felt tribal and idolatrous. The ocean was the ocean no longer, but some hideous monstrosity he had formed of his own hands before her image. He cried out for mother, and the empty echoes of her belly groaned with dappled vastness. Follow the jet streams my child, follow me, and be baptized.
The horizon grew taller, ringed with walls of hearth and freshly baked bread. Somewhere beyond him was a doorway with no arch, the most splendid defiance of grandeur and opulence nestled into the palm of his mother's hand. Newspapers unfolded themselves daily with fish-head patience. There was a sluggish serenity that seemed to pull the waters back into eddies, or perhaps maybe the currents felt cozy there.
His mouth watered as he wandered into the familiar breezes of arid waters. He held his breath in patient anticipation because the archways of gated horizons were both thick and wicked. The curling sneer of the ocean tides slithered across great masses of jutting stone and over depths deeper than the atmosphere above. Home was not home; home was heaven, and no less inaccessible.
But he propelled himself with wiry undulations, the lonely wanderer of bony armature suspended over the impossible blackness beneath him. A great chasm of ink blinked and gleamed from the depths with befringed grins, teeth biding quietly with wristwatch impatience. Oh, that baneful sun that pierces us. Just you wait, morsel. I will cover you in sharks.
For the mother ocean hated her sons as much as she loved them. The eagerness with which she desired his flesh was messy and wicked. A howling snarl erupted from her hadal depths as she pondered him, exciting herself to roils of oily saliva. The high sun promised him passage but the moon knew better.
The wandering hours stretched over his head and above him until the westward light in his eyes marked a dusk that covered the surface in tangerine mirror. His pink reflection danced over his head as he wandered ever homeward, losing himself in the distant scent of his unspent memories. The recollection of his exploration awakened him in patient recollection. The scores of sights and sounds could never be conveyed, carried within him like a multitude of lives borne in fragile basket.
There was water in heaven too, and it glowed over the surface with the most dazzling expression of lavender and rose. Great cloud banks erupted with brilliant light as the sun died again, trusting the waters to the warmth he could leave behind as he rested. The twilight danced in sparkling wonder as the silent depths began to stir with the trembles of morning.
Open water. A network of currents and tides pulled at him like an oceanic nexus. The global atlas teasing his lateral line extended him across the surface as if his skin contained a map of the entire world. Migration is instinctual; wanderers grow lost.
Open danger. The tired sun reveals the immensity of the darkness he held at bay. Suddenly, the silken mirror of the ocean's surface glows no longer but with the faintest refraction of pinpoint diamonds. Every bony scale along his smooth body feels cold and vulnerable in the wideness. Spotlights illumine him from above, screaming, "Fresh veal, half price after 6pm!"
The newsies clustered about him as every taxi-cab came to a screeching halt. Dapper villains dressed in pinstripe cigars stepped out into the view, gleaming with scented teeth about his frail form. Carnivorous creatures admired him with ugly hunger, thick films smiling over their powerful jaws. Curving currents pulled them towards the cool surface like casual hitmen.
The inevitability of the shadows below him could not stir him. He was neither fast nor powerful, and his armored hide was little more than crispy to such a terrible assortment of teeth. Snickers satisfies. Fear plunged him into a cool calm, but the promise of his seed did not slow him. Nothing in him but Abraham's tide kept him swimming ever forward like a tadpole in a bathtub of spines.
The great moonlit figure arose from the depth with wicked calm, smoking her cigarette with gentle admonition. She seemed to tease in casual degrees. Her great wingspan hovered over the inky depths below as she was the darkness, mandibles licking with wicked chops, caught wasp-like between the edges of her teeth. Her long tail drifted behind her like a skeleton blade, spear-tipped sickle lent from death himself for her pleasure.
Oh, her sinister pleasure. The rouge she could not wipe off her smirking lips followed behind her, washing the sea in crimson as she slithered through the currents of death. Those beady black eyes crawled over him as he pushed defiantly into the current, as if the ease of her approach was no more than a formality.
And so she slipped before him and about him, dancing with macabre waltz at the thought of his body beneath her greedy claws. Her lithe and elegant exoskeleton shimmered like emerald as she passed, hot coals gleaming within. Panic, sweet mouse, and breathe those heavy breaths that fill the water with fear. She only craves fear more than she does crave blood.
Her titanic length spread beneath him, pulling the water with her as she did so. The silence of her motions was sleek and perfect, like some insect shark-thing, the tangle of legs spread out through the darkness and beneath the darkness. She moved in shadows, his thick eyes peering about nervously into the thick distance.
Fittest, she stalked him with stiletto teeth and leather heels. The dim lanterns about them kept her in every playful shadow, pulling her whispers beside him and then below, dancing through the nothing as if it was filled with veils. The bride kisses with flirtatious lunge.
The water quaked as he pulled himself from her coquettish jaws—just a nibble, dear boy. Her pincers rang out like aquatic bells as she disappeared into the night. Her long body slid past him like a sultry curve of black bones. She slid the blade of her tail along his cheek coyly.
Her eyes were every star and she gleamed from the ocean around him with wicked pleasure. This angel of the ocean, sent from the great goddess herself to exact damnation upon those lost? She did coil in scorpion dances, romancing the waves with sadistic praise and for one moment she was perfect.
Resigned, his muscles ached with unrested fervor and fermented fatigue. The desperation in his writhes echoed into the deep, and one by one the dark awoke with eyes and fangs, following with bony spines and snag-toothed flesh fang tentacle horde legion of vampire spike beak blade venom dripping radula saw teeth. A menagerie of wickedness lazily drifted up from the depth.
That orthocone spine arose from the deep like an impetuous obelisk. Below his proud forehead curled a writhing mass of tentacles, curling pink and raw through the darkness like a bed of blaspheming tongues. Those wide and terrible eyes searched the surface for that sacrifice that was alive and was meat. The many folded knots withered with pulsing praise.
Ah, those many fingertips and the tongue of beaks that crowned him. The helpless wanderer turned into and against the current he held near as that damned thing pierced heaven with that almighty and defiant horn. The surface spread open for him as he leaned back, revealing his tangled unholy mess of hateful arms, ten thousand times ten thousand spread out like fleshy liquid poured from a wicked grail.
In a moment, the great mollusk was upon him, his many tentacles spread out to blot out the surface of the ocean. That terrible beak spread with rings of toothed tongues and blades of radula wickedness, piercing things that enclosed and bored through flesh to pulp as form crushed before horn tusked dolor.
Ensnared by those sucker-kissed cords, caressed and raped by the crushing pressure of those twisting worms pulled and writhed the helpless creature in waves of impotent tension. The smothered sky winked as the current grew thick with wicked pink mincemeat, beak snapping and clapping like the ringing stings of hells gates.
The envious mineness with which she addressed him seared through the flesh of his body in petulant audacity. Clouds of ink erupted from his ignoble form as he screamed with screeching twists. Those great knots loosened as they were cleaved from the gates that held them. A menagerie of blades undressed him with stiletto teeth and leather heels.
Her scarlet jealousy ringed her fingertips with every black knife, embracing him with the swarthy intimacy of a hundred blades. Those black eyelashes cut through the mess of tubifex contortions with sensual cuts, cleaving each ringed tentacles from that howling thing that snapped and gasped amidst them.
The limp arms released the wanderer and he shed noodles like pale overgarments in breath and escape. His gills gasped with the freedom of dark water as that eurypterid femme fatale fell into the cluster of severed stumps, pressing her ribcage into the fleshy oppression with carnivorous glee. Ink and blood filled the water. A legion of lacerations cut through the cony mollusk with calamari separation. Her scorpion tail stood on end as she grinned maliciously into his saucer eyes—eyes so wide that the comprehension of this terror exceeded hers, and she could only understand that this creature understood far more than she could understand—as that poised sword-blade plunged into his open, screaming throat, crushing radula and impaling the creature inside.
The frozen moment between them seemed blissful and content. He shook himself free of the bonds as her black, beady eyes gnawed at the soft flesh of her squiddish victim. His simple body meandered past her with quiet reverence, his gaze locked with hers as she made a terrible promise to him in that moment.
But the open waters were calm that night, and the curious depths seemed satisfied with their own lamp-post wonders. He drifted along the surface, his head leaving little ripples amongst the waves as they breathed. A torrent of smells, all distant and strange consumed him, but it was only the scent of gingerbread that compelled him. He wandered with purpose, guided by the moon from the night into the morning that alit upon his tails.
His migration grew deeper as the weight of the sun scorched the ocean's surface. The waves leapt with praise, wet with morning dew. Quite eventually, the blueness of the open sea gave way to the returning umber of the ocean floor, thick with the red silt of ferrous dignity that claimed this age. His eyes darted about the novel landscape, prying through the shallow vales that caressed the azure horizon. Things scuttled over the bottom for breakfast and as breakfast.
He hugged the earth he had missed sorely, securing himself to the coppery bed as it blossomed into seas of kelp forest. Their thin roots clutched at the soil, bodies rising high in adoration of a sun they'd never see. Thick green trunks swayed gently in the warm, blue current, standing tall like great underwater saguaros limp and slick with oily skin. Their presence waited like gates of floral mystery, holding their secrets within.
He entered in, brushing himself quietly past the swaying brush and into the thick curtains of vegetable silence. Now and then little chirps would slip through the incessant rustle of branches, sourceless sounds of unknown origin foreign and interesting. Green shadows smothered the rusty seabed, concealing the ceiling in seaweed fronds as the darker denizens of the lush shallows lurked with lockjawed eyes. Smooth jazz drifted through the kelp with quiet sway.
The scent of jasmine and green tea flowed from beyond the bead curtains and veils of exotic tapestry. Little dancing concubines sat in a daze, heads clouded with opium and hashish. Skyward gazed, the koi prints slithering about her coy prince as he reclined, inviting the shy nigh with a caterpillar's sigh. Who are you?
The leviathan head reclined into the mountain of himself, grinning with beaked teeth. The immensity of his cigar hung from his fat lipless mouth, pouring forth rings of fume and ash. Those black, beady eyes crossed the room with sinister appraisal; nodding casually to the pianoman as the wanderer entered into the murky den.
The colossus succumbed to his great weight, easing himself down from his perch and into the floor of mirth, pulling the waters with him. His great jaws of Moroccan bone shuddered suspiciously, turning maliciously through the currents of kelp. He was clothed in obscene majesty, dressed in gluttonous power that thundered through his lazy, armored hide.
The two placoderms circled one another intently, eyes matched in dwarfed decision at this curious spectacle. His frail armor seemed thick with experience, a clever convenience that did not shake even though the earth shook. Was he bravery or simply fatigue? Those wide, beautiful eyes seemed impressed, but unphased. His great belly turned with an unsettled discomfort at the absence of terror. What shell-shocked tadpole approached him now? Feed him my saxaphones.
The callous humph with which the cetacean mount turned was as careless it was besmirked. There were a few heavy winks that fell from those heavy eyes, scaled in metal plates of steel and disdain as he resumed the sloth of his glory. His Herod frame gripped the scepter of his stony perch, watching contently as the forest flowed around him once more.
The aspect of his visage summoned the wee one with tired eyes, alighting the rise with which the elder was crowned and retiring into the slumber of the ancient. The comfort of the ravenous beast beside him was unquestioned. Sleep had burned him long ago with that hot, prehistoric sun, promising him adrenaline in return for the bubbles of Rip van Winkle. Some familial bond caressed him from afar, as if the eyes of the king promised to gulp up the ocean only after he awoke.
Fishes dream. We are all entangled in that twisted web and we are all ensnared by spiders when we close our eyes. Every impossible nightmare has been weaved of ancient times and every passionate fantasy has been born of that darkness before the first thing. Before the first archaead breathed, all was dreams of dreams, floating in an ocean of something-everything where things and nothings churned about an abyss white hot with Greek yogurt.
And fishes dream dark dreams because the dark is where the things are most safe. They dream that one day the sun will reach down into those depths and drink up the surface like hot cider, rays piercing the depths and into the bottom where even the eyeless things are no longer blind. They dream of being held aloft and naked in the jaws of the sky, floating in gasping terror as the surface recedes and the silt grows dry and nothing is wet because there is no water.
But all that was within him burned with the primordial passion that even the dreams of no one knew. The infinite longing of the one lost and separate, swimming through the galactic empty spaces where he was alone and there were no planets and there were no stars.
He coalesced over himself in this interstellar darkness, biting at his long and nebulous tail for ouroboric security. Heaven was lonely and his dreams were cold. Shimmering figures rippled through the null expanse, dancing in formless figure before his closed eyes.
His existence expanded by the propeller in his hat lost all tactile sensation. The meaning of his explorations grew distant. The heart inside of his chest beat rhythmically through him, surging with metronome purpose, urging his body and brain to act and perform as if something were anything at all. But here, in this deep slumber, before the beginning of time, he looked into that infinite formlessness where time itself seemed twisted and the palpitations of his body seemed foreign and bizarre.
That absurd morality of tongue and eye dissolved into a pool of wordless noise. The escalators of thought stretched themselves out over incalculable distances to become something realish, subsisting for one moment on a facet of existence before shattering into a million pieces. Oceans opened up, all made of substances of un-water and nectar. Waterfalls of yogurt fell over him, and within them stirred the seeds of life or something like it.
Great chains of eyes emerged from the darkness to see this madness and to know it before they closed their eyelids and forgot.
Here was his heartbeat, thumping through the torrential rhythms of all music as if some mad drummer had played every star as a separate conga. Great whale hearts passed overhead, their circadian rhythms groaning once every ten years and below him echoed the staccato stream of hummingbird gunfire. The sun was not the center of the universe. There was no center in this universe.
Only one of ten million endless oceans held that steady temporal constant that was him. Only one of ten million more fused him and knit him together with god-hands. Outside of him whirled a barren and meaningless place, where the things in his mouth had no purpose and the things in his eyes could not see him and the thing in his chest was simply one desperate cry for something real, and real he was within his own face.
So he closed his eyes, and he heard the rhythm of his heartbeat against the music of the waves. So he closed his eyes, and he heard the rhythm of his tongue against his teeth. So he closed his eyes, and he heard the rhythm of his mouth against his chest.
He opened his head and filled himself with the crimson dredges of the ocean floor that drifted lazily under him, groaning with tectonic rest and fatigue. Those great green curtains of vegetable praise swayed about him as if hiding him in the relative safety of his own heartbeat. His organs lurched within him, moving to the voice of his chest as he awakened from the timeless dark.
His beaked teeth trembled with terrible error, confused by the formlessness he has emerged from but absorbed in the substance of the things that probably are. Fishes forget. The brilliance of the light swept away that black curtain beyond him; the dancers put their clothes back on before waddling off-stage once more. His heart was clothed in the sinews of armored muscle fibers and the proteins that covered him. His beak thirsted for shale and kale.
And lazily he drifted with emphatic purpose towards the scent of magnesium and banana bread, raising his head up into the frond-hands of the kelp forest. The slick surfaces caressed his heavy body as he moaned, searching for him amidst the migratory lostness.
That huge shadow loomed below him, gliding through the forest dark with a natural grace unbefitting his size. He bellowed with arrogant question, nesting about the pleasant evening with great and impetuous presence. His ambling girth plowed through the forest floor with behemoth plates, casually munching at the monogrammed napkins about him.
He approached in relative surprise as the little one shifted about the current, dancing over the upper edges of those leafy branches. That enormous head lazily reclined beside him, eyeing him with inquisitive derision as he made his escape.
That massive Dunk smiled in slight bemusement, considering the expanse beyond him and the presence with him. Vanity fair crowned his brazen jowls. Intricate inscriptions danced across his jawline as if the gravity of his body were the sun that held the forest together. These ancient eyes have seen generations die. He beckoned as he turned past the traveler, his enormous length churning the waters with impressive tide pools that followed his armored tail.
Reluctantly washed in the curiosity that had betrayed his fins, his eyes followed the great beast as he turned. He held great respect but no fear of that massive mouth. That archelon tongue craved not the placoderm flesh of his own skin kin. The only flavor he craved was the worship of the lesser beasts. A virtual vegetarian unless he only ate shark.
And so the jet stream that he was brushed through the forest he called his own, turning great vortexes of kelp in his wake. Behind him followed the little one close, nimbly swimbling through the tumbling hallways opened before the Teutonic head before him. Just you watch, m'boy.
The ocean floor arose into an opium whorehouse, scores of littered poor folks overlooking the forest with cornered noses. They grinned with dead fish eyes, reclining in fireside piles like funeral pyres. The rhinoceros approached with lethargic smoke, coaxing the clutter from its slumber. The eyes emerged from their vacancies, curling through the sleeps and into the veils of incense.
This sleeping place covered them with some foreboding spell. A space saturated with the bliss of satisfaction. A heavy weight suspended from the ocean's surface, thick with pink sunlight that drifted between the cords of seaweed. The bronze king clambered down from aloft and into the midst of the pit.
The water seemed thicker here, slower and clearer as if the weight of the surface were made of oil and foam. This shallow place, sheltered and spacious, held no darting movements. The slothful awe of the imminent master sheltered them with fear and security. None among them clung so earnestly to life, but instead the given pleasures of froth and current pulled them into an eternal sunlit lullaby.
Their gluttonous master was no terror. His great jaws plucked up any pleasure he so desired and in turn so did the quiet denizens of his domain. The lethargic acceptance of life and death sat floating just beneath the ocean's surface, sheltered by a tangled weave of thatched leaves. The animals came together in sordid spawn as they so pleased and departed in ambivalent leave. The water was saturated in salt.
Masses of tangled fins slowly heaved with breathless lease, grieving their fatigue with gasping gills. The great beast meandered past the tangled limbs as eggs and froth poured out from them slowly and desperately and passionately. The little cries of the almost-alive pleased the sleeping current, waking her with little wave hands that lapped against the towering vegetable tongues.
Their vacant eyes searched about themselves for something more and they found naught, and so they melted once more into the spawn of grunion gluttony, earnestly pushing into something to satisfy as if anything could satisfy any existence. The great master eyed them with downy pleasure, his wicked lips twisted into a satisfied grin.
The traveler searched the bay for any sign of life, frightened to find himself lost in the midst of such orgiastic bliss. The twisting bodies rolled through the undertow, biting at the water desperately but finding nothing. Those wide eyes watched and something within him stirred almost like words and it asked him what anything really was.
The chains of conditional existences began to stretch long again as if the mating season had triggered some climactic peril of beings. The absurdity of conditions disturbed him; the specific chains of interlinking reactions that provided reality confused him. Here he was, locked within this passionate vortex of interspecies reverie, searching for something like meaning but he was just a fish.
And he asked if that moment when everything inside of him burst and he poured himself into the ocean like spent carrion of passion and pearl—he asked if that moment was real because these dead eyes were only deader than most when they opened. They were all asleep, floating on waves of almost intensity and drifting through the slow currents like so much detritus. Their flimsy bodies turned in languid somersaults as they passed by.
Him, proud head alone atop the summit of bubbling stone turned to survey his kingdom with a quiet sigh. His eye, dark and dim, reclined with dismay over the clownfish below. No fear here to spurn them, they grow fat and tired and bloated, filling the fish tank with ammonia and lard. Their stubby fins drag as they swim through the still waters, wandering listlessly about the maze of kelp and stone. The corpses gulp and grind at the dying clocks around them.
Him, proud head turned away, surveyed the distance with unfilled eyes. He, too, yearned for the more than all, but his eyes were so small. The comfort of his seaweed forest consoled him and caressed him day after night, winding through him with labyrinth decades that touched him and aged him and turned his brass to bronze. His presence assured the security of the wood, and Nottingham forest squealed under his reign.
How many times has the moon died over his head? How many suns have passed? They whirl with dizzying speed, racing around his immortal body with centripetal angst. He has touched the earth with his beak and seed and has no more need, no more need, and those great armored bones grow tired with age but not weak.
When evening comes, he feeds on things that feed on things. These lesser beings that frolic and fuck beneath him pay no heed to the terrors of the night, fat little morsels of corpulent dolor that float safely underneath his jaws. But oh, the flavor of witch-blades and goblin teeth that please his tongue—the horn-demons and the death-angels between the weight of his shearing beak—the nights grow black and red with ink and blood, heavy scents flooding with ruddy carnage. His fat belly groans undermoon.
For who is like this Leviathan? What can pierce his scaly hide, all glimmering with the scarless scarlet of invincible pride? The armored knight of darkest night, king of all that his little eyes lie upon. There is no bigger thing in this sea but the sea itself. His age boasts of his unmatchable valor. He sighs in the daylight, lying in weight below the ceiling of ropes that suspend for someone else. He watches the subjects crumble, the rumbling days of the humbling nights and the lightless reprise below him.
So this is the place where even the ocean has been subdued beneath him. Hordes of forgotten trilobites and ammonites give sleepy consistency to the ruddy earth, holding the roots fast beneath them as the ocean looks away from the might beast that guards this domain. He has devoured evolution. The dependent creatures have gorged themselves with docility and delight, smiling under the eternal sun with no teeth.
And so you, wanderer, cease wandering. Close your eyes and rest here beneath my great belly, where the canyon grows with pillows of sponge and the aquatic reverie is the only thing that doesn't sleep. There is no waking place. Here, we live and die without ever waking up.
The carnival comradery whirled in dashes of laughter around him like a current of festivals. Beneath him was a heavy settling like so many gastroliths. Did his eyes wander or could he satisfy here? Was there any satisfaction? Was there any home?
He turned to that great beast in philosophical ethic, resting his headstones quietly and brushing the marble clean. Fish have no epitaph. But did that one—crown in brown brow—see something he found larger than himself in this place? The codependent ecosystem he had planted was proud and plastic, little dancing color-fish as vibrant as the reefs beneath his gentle beak. Who was like the beast, and who was able to make war with him?
Oh, yes, her name was Eudon alright. He saw her there across the room, batting at the cigarette smoke that veiled her face. He saw the way her lingerie slipped about her caudal fins as she sauntered drunkenly through the weeds. That fish-hook jaw lip she bit, pierced navel dingling like bad bells and reindeer's horns. Was this always she? He looked back into the days of vibrant youth, when the sun was brighter and the surface cleaner and he saw her then as mother and sister, clean and sleek, streamed with rings of pearlescent sheen. Her face now leered with savage confusion and his eyes took hold with indifferent terror. What had he become?
She sauntered through the water with an average pace, looking about the strings of spawn and brushing her hair up in vanity curls. The profane eddies she danced through touched her thighs with imperative misplacement because she wasn't lonely. She sidled up, quietly, beneath the shadow of the colossus and listened to the stories he didn't tell.
And this lonely one felt alone beside her. His fins touched her beneath the watchful eye of big brother, implored to continue. The indifference of his gaze turned the water dark. He shifted, turned, reclining magnanimously.
She was upon him, pressing her dermal plates to the bones of his teeth. It was the lifeless passion with which she moved that overcame him. It was a sordid elegance of repetition and instinct that moved something inside of him he didn't care to move. Her hunger outweighed his fear. The heat that was him burned slowly, like an ugly smolder, as she incited him into the brush of passion.
He stared into those dim eyes of hers, looking deep into what she was and who she—the sensational touch of carnal impulse, led forward thoughtlessly like an organic drive. She was bliss embodied, carnal and pure. An elemental being and force without head to—the distance of her beginning was burdied beneath the avalanches of the moment. Moments made real by the flesh of her mouth and the heat of her tongue, buried into the body. Her existence was substance and drive, dashing forward into him with snapping jaws and grappling cords of musk and civet.
The moments of her heat scalded him. He opened wider and she took him into those little opiate pupils, like pinpoint sins that blazed with dim pressure but unutterable weight. The simple efforts of her lazy flames bit and pulled him with pit and vulvem, gritty hasps of lipless passionate caskets opened and closed as the earliest memories enveloped hers to his to hers to his to hers.
He screamed because all that he was was lost to all that was hers and there was no separation in the long filaments of bloody eggs that erupted from them.
Those long strands besmirched with lilac stains and smeared violets adrift on the tidal breeze released like pollen and hives, wide eyes closed in zygote droves. A little army of flagella cleft and rested, busting over and within themselves like oily balloons. The beads wandered like their father, crossing currents of kelp and snagging occasionally as they slipped in gentle ribbons.
The open water ignored them as they expanded, pulling them across the tides with gentle hands and stranded clam beds. The random sands that greeted them pressed against the shore. Driftwood generation relaxed and hatched, filling the waters with their tadpole bodies.
The multiplication subsided as they snapped at the advancing warmth. Sea turtles knew no father. His quiet shell smelled of algae and urine in this place but he was no wanderer. His home was the vicious trench he had discovered, where some wicked vent overflowed near a destitute isle of volcanic piles and igneous spires.
He was a vicious beast, untame and unnamed like his father. His mouth was a blade of serrated graves. His dashing form, sleek and stumpy, pressed against his floors with territorial pedigree. No bulldog dared bellow. His length grew fatter as the sun grew longer, attracting the filial hate amidst movie theater dates and showboat convertibles.
His slick black hair was the bee's knees. Ladies came from miles around to endure his atoll. The warmth of the water was Jacuzzi calypso. Long vacuums parted where he did not swim, when. Those black eyes marked miles with a vicious heat. He was a burning one, bleeding streams of grinning theatrics graced his black suede heels wherever he danced.
The sharks would arrive with whirling sirens on occasion, but his flamboyant snapping bid them good day. The harvest was fine and alive beneath the shadowy bridges that barred his long body. The crimson sands of his domain were littered with ammonites and conch, sea frond décor surrounded him. He would play and display, a prayer to anything unformed. His father would be proud. The swarming concubines swarmed him in playful glee. Like all bad condoms, the ocean burst forth with ponds of spawn.
The sons emerged from the distant shores, growing curves of exponential valor as they arose. The sun of a sleek one grew shy and dry, lingering only where he could feel safe. And he only ever felt safe with her. And in one moment that felt like forever, they came together, and never did they part.
And his son grew and the glue that unravels washed upon the shores of distant life, arising through monuments of wind-tinged heights, showering the earth in some abstract pursuit of her. There was no place and no word and meaning except the dim shapes in his eyes but that shape was always her.