Futurism is a community on Vocal, a platform for discovering and supporting creators. You support this creator by reading, sharing and tipping stories. more
What is Vocal?
Vocal is a tool for artists and creators to fund and build community around their creative practice.
How does Vocal work?
With Vocal, people subscribe to support creators on an ongoing basis. In return, creators open the door to their creative practice — by sharing their process, notes from the field, in-progress previews, and other rewards. It's a way for creators to build a community of dedicated and meaningful support around the work they make.
How do I join Vocal?
Right now, we have some early guidelines for the scope of Vocal. Vocal is for the continuous funding of creators, whether people or collectives, who have a creative practice in one or more of our supported categories: visual and performing arts, film and video, publishing, design and technology, music, comics, food and craft, and games.
To learn more about Vocal, please visit our FAQs.
show less
Hayley Atwell Reveals Who She'd Love To See As The First Female Star Of 'Doctor Who' (And It's No Longer Herself)
Peter Capaldi has announced that he's leaving Doctor Who, and one question is on the lips of every fan of the series: Who's next?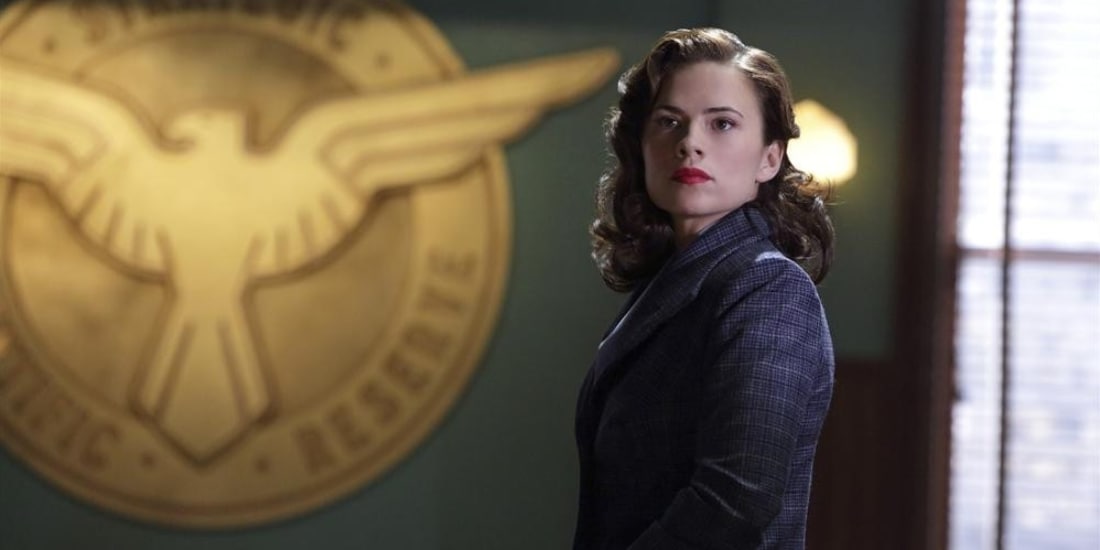 It's that time again. Peter Capaldi has announced that he's leaving Doctor Who, and one question is on the lips of every fan of the series: Who's next? Back in the 1970s, Tom Baker got the press excited about the idea of a female Doctor when he announced his own departure, and threw in best wishes for the next star, "whoever he or she may be." Ever since, news of a regeneration has always led to heated debate on whether it's time for a female Doctor.
Back in August 2015, Hayley Atwell — best known to superhero fans as the star of Marvel's #AgentCarter — declared that she'd love to step into the Time Lord's shoes. At Heroes and Villains Fan Fest in London, she revealed that she's changed her mind...
Hayley Atwell Has Another Star In Mind
Hayley Atwell told the crowds at #HVFF that she's reconsidered — and one reason is because she's interested in seeing what another actor could make of the part. She explained:

"I'm a big fan of Phoebe Waller-Bridge. She plays the lead in Fleabag. There were talks of her being the next Doctor, and she's so funny and eccentric and unique; she'd be great. I can't really see anyone other than her playing it."
The last few months have seen intense speculation as to who the next Doctor could be, and Phoebe Waller-Bridge was a popular choice. In fact, at one point she was the bookies' joint favorite! The 31-year-old actress is best known for Fleabag, and was recommended by none other than former Doctor Who companion Karen Gillan. Unfortunately for British fans, back in March she made a definitive statement on the matter, telling the Daily Express:
"I am not going to be the first female Doctor."
Instead, Phoebe Waller-Bridge's time is focused on another major science-fantasy role — she's acting beside Alden Ehrenreich in Lucasfilm's upcoming Han Solo movie! So I'm sorry, Hayley, it looks as though you won't get your wish.
As a fan of Hayley Atwell, I admit to being disappointed that she doesn't seem to be in the running for the first female Doctor. But who will the next Doctor be? Only time will tell; it always does...
Do you think Hayley Atwell would make a good Doctor in 'Doctor Who'?