Futurism is powered by Vocal.
Vocal is a platform that provides storytelling tools and engaged communities for writers, musicians, filmmakers, podcasters, and other creators to get discovered and fund their creativity.
How does Vocal work?
Creators share their stories on Vocal's communities. In return, creators earn money when they are tipped and when their stories are read.
How do I join Vocal?
Vocal welcomes creators of all shapes and sizes. Join for free and start creating.
To learn more about Vocal, visit our resources.
Show less
John Barrowman Recalls The Generosity Of Late, Great Third Doctor Who, Jon Pertwee
As former Torchwood star John Barrowman noted at Heroes & Villains Fan Fest in London, while he's always enjoyed Tom Baker's Fourth Doctor, he also has a soft spot for Jon Pertwee.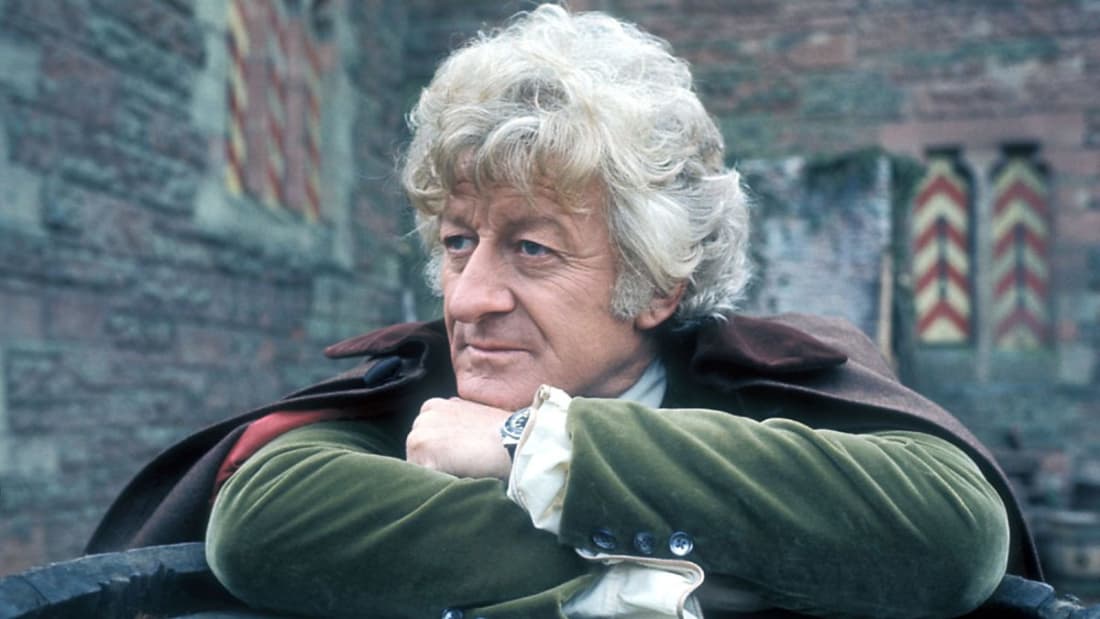 Doctor Who is a unique sci-fi series, with the ability to change the show's lead at the drop of a hat. As a result, pretty much every fan has their favorite version of the Doctor — and it's usually the first one that introduced them to the series. As former Torchwood star John Barrowman noted at Heroes & Villains Fan Fest in London, while he's always enjoyed Tom Baker's Fourth Doctor, he also has a soft spot for Jon Pertwee.
Barrowman's Personal Connection To Pertwee
Barrowman first tuned in to the #BBC hit series at a time when Pertwee's Doctor Who era was coming to an end in the early '70s, so he grew up ducking behind the sofa as Pertwee and Elisabeth Sladen's Sarah Jane Smith took on terrors ranging from Daleks to giant spiders.

Now, years later, the actor is on the same convention circuit as Pertwee's actor son Sean, who currently plays the role of Alfred in Gotham. And as any Doctor Who fan can attest, Sean does resemble his dad.
As Barrowman explained at #HVFF, early in his career, when he was performing in a production of Sunset Boulevard at London's West End, he had an unexpected visitor backstage. Jon Pertwee had come bearing gifts — a trunk filled with Doctor Who memorabilia, which left Barrowman absolutely blown away.
Old-school #DoctorWho fans won't be surprised to hear of the older Pertwee's generosity of spirit, which he was famous for. Let me give you another, more famous example to prove the point.
The Fate Of The Whomobile
Pertwee loved vehicles. If you watch his run in Doctor Who, you'll see that his version of the Doctor drives everything, from a hovercraft to a bright-yellow roadster. But the crowning glory of the Pertwee era was the vehicle referred to by fans as the Whomobile. According to the BBC, this beautiful, strange craft was custom-built by Nottinghamshire hot rod designer Pete Farries. It was 14 feet long, 7 feet across, with fins that stretched 5 feet into the air. Incredibly, it was legally allowed on the road — although, due to the vagaries of the British transport system at the time, the Whomobile was officially classified as an "invalid tricycle" — one that could drive at 105 miles an hour!
And here's the beautiful thing. Pertwee, of course, kept the car after he left the show — it belonged to him, after all. It was a tough drive, though, largely because he became aware that he was causing a number of traffic accidents. Understandably, other drivers were more than a little distracted when they saw what appeared to be a flying saucer cruising down the road.
Then Pertwee met a bereaved fan who had just lost their mother to cancer. Touched by the grieving fan, Pertwee gave them the Whomobile to lift their spirits, borrowing it back on occasion when, for example, he wanted to make a grand entrance at a con.
That was the Jon Pertwee fans came to know and love. A man of unprecedented generosity, who could literally give away his custom car. Barrowman clearly considers himself privileged to have had the chance to meet this legendary actor and to have been yet another recipient of Pertwee's boundless generosity.