Futurism is powered by Vocal creators. You support
Lewis Jefferies
by reading, sharing and tipping stories...
more
Futurism is powered by Vocal.
Vocal is a platform that provides storytelling tools and engaged communities for writers, musicians, filmmakers, podcasters, and other creators to get discovered and fund their creativity.
How does Vocal work?
Creators share their stories on Vocal's communities. In return, creators earn money when they are tipped and when their stories are read.
How do I join Vocal?
Vocal welcomes creators of all shapes and sizes. Join for free and start creating.
To learn more about Vocal, visit our resources.
Show less
John Simm Is Disappointed His 'Doctor Who' Return Was Leaked, But Feels Blessed to Be Asked Back
With the series being hyped up before it actually started broadcasting, fans just couldn't control themselves when 'The Sun' leaked out a massive spoiler.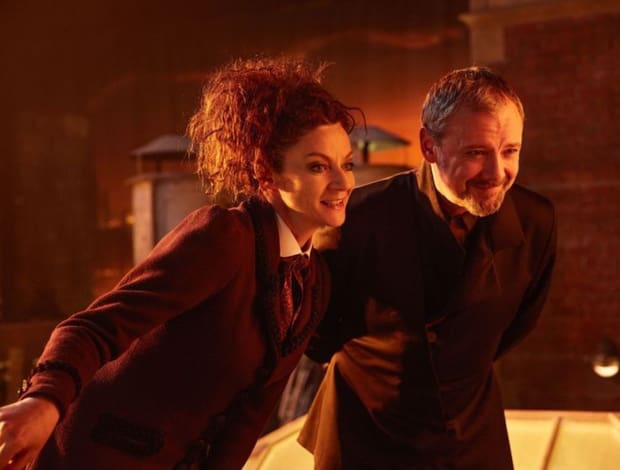 Another year, another cracking series. Doctor Who Series 10 was full of shocks, twists and pure excitement as the Doctor took newcomer companion, Bill Potts, on a trip of a lifetime. With the series being hyped up before it actually started broadcasting, fans just couldn't control themselves when The Sun leaked out a massive spoiler: The return of John Simm as the Master.
Originally, the #BBC intended to keep Simm's return confidential. However, the BBC then decided to include a short snippet of him in the trailer with a countdown so fans could look away and avoid the huge spoiler if they wanted to. Sadly, with the press seeing the trailer before fans, they broke the news on social media. This left the BBC no option but to confirm Simm's return to #DoctorWho. Obviously, this disappointed a lot of fans, as the surprise in the finale would've been out of this world.
Speaking to Doctor Who Magazine, Simm said:
"I was a bit disappointed when they let it out that I was coming back. Because the audience is obviously going to guess that [Razor's] me, aren't they?"
Nonetheless, his return was just what Doctor Who needed, and Simm didn't fail to entertain us. The question that remains: Will we see Simm return to the show alongside the new Doctor in the coming years?
Simm Hasn't Ruled Out Another Return Yet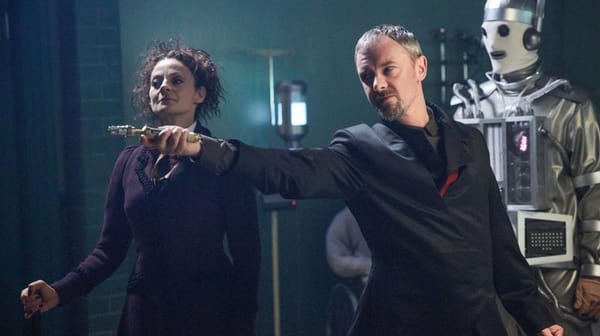 Series 11 is set to air in Fall 2018, with a new Doctor and companion, but will we see another appearance from Simm as the Master? Simm hasn't ruled out another return, he doubts that new showrunner Chris Chibnall will ask him back.
In his interview with the Doctor Who Magazine, Simm explains this thoughts:
"You know what, I don't know. I mean, I wouldn't have thought in a million years that I'd be back [in 2017], yet here I am talking about it, so never say never. So you never know. This thing called Doctor Who is a machine that just sort of goes on its own. It's got its own rules. And if they want you back, then great. I would definitely think about it. Will they ask? I doubt it. But I don't know. I mean, I'm very, very lucky to have worked with two Doctors. Two brilliant, brilliant actors. So if not, I will count myself blessed to have been asked back; to have played him these two times. That's wonderful. And we shall see. Who knows? Yeah, never say never. That's very true."
I can guarantee you that are quite a lot of Doctor Who fans out there praying we get to see Simm return to the show at least one more time. Who knows? With the show's 55th anniversary just around the corner, could the BBC do another special anniversary episode and feature multiple incarnations of the Master? Let's see.
Final Thoughts
With Simm's return being a top hit for the tenth series, UK fans can relive the dramatic scenes featuring the Master on the BBC iPlayer, where the entire series is available to watch back-to-back.