Futurism is powered by Vocal creators. You support
SKYLERIZED
by reading, sharing and tipping stories...
more
Futurism is powered by Vocal.
Vocal is a platform that provides storytelling tools and engaged communities for writers, musicians, filmmakers, podcasters, and other creators to get discovered and fund their creativity.
How does Vocal work?
Creators share their stories on Vocal's communities. In return, creators earn money when they are tipped and when their stories are read.
How do I join Vocal?
Vocal welcomes creators of all shapes and sizes. Join for free and start creating.
To learn more about Vocal, visit our resources.
Show less
Life and Production: S2 E11: Two Bosses
Lesane meets with the CEO of Terrrace Roadways.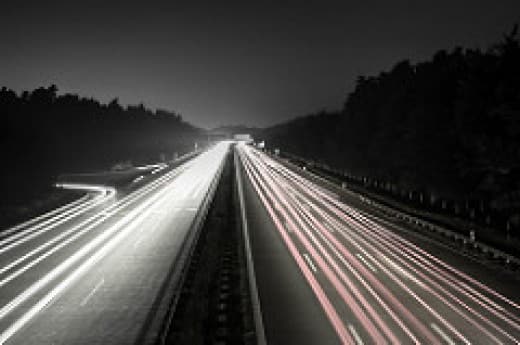 Private Roads
Only non coercive monopolies flourished in Delaware. The New Sweden Kids wiped out coercive monopolies where the government interfered with theeconomy. No government sullied the waters of free trade. The main monopoly of this type was Terrace Roads. Headed by entrepreneur Harlan Terrace, it dominated the market in private roads. Sold to Terrace Roads by the US government and the state of Delaware for $2 billion, the streets and roads gleamed with promise.

Three revenue streams kept the roadways clean, active and vibrant. They included advertising — large digital displays remained after the Great Transition, and were replaced by liquid-crystal display (LCD) screens that lined streets and highways; donations from those of modest income to the quite wealthy; and last, a satellite service which tracked the mileage of the driverless vehicles as they journeyed throughout the state.
Travelers Reveling
Terrace instituted these measures to prevent car collisions with his sophisticated system. It involved the use of tracks on the road that moved cars like dials on a super producer's boards. Few people experienced collisions and a minuscule amount ever perished in such events. Alas, with the advent of all drugs being legal, those criminals who wished to not sit back and enjoy the ride but grab hold of the steering wheel and attempt to drive the cars themselves caused problems. The driverless cars still required voiced commands. And with users knocked out due to heroin overdoses, such vehicles in a literal sense, got off track. "So that's what it is for," Terrace said. He stood about six feet and had the complexion of an almond. Donned in a gray suit with a black tie and black shoes, he looked every part the CEO of Terrace Roadways. He met with Trevor Lesane on this spring day in Delaware. The two bosses had arranged this rendezvous in anticipation of the upcoming summer season. This time the roads would be full of travelers reveling in the higher temperatures and freedom from work or school. Vacationers would need to feel safe as they zipped about on the highways and byways. The meeting place was Terrace Roadways headquarters in Wilmington. Lesane was poised. Terrace, active and ready to negotiate. In a room surrounded by huge panes of glass and marble floors and models of Gouldings and Sares, Terrace greeted his friend.
Down to Business
"Trevor, it's good to see you," Terrace said." I know you, right down to business, okay."
"What I would like to have you perform is an advertising campaign to accompany your road systems."
"I'm listening," Terrace said folding his hands across his chest.
"I would like to see DACA posted on every stretch of mile to remind motorists of the damages of psychoactive drugs. While I know that traffic fatalities are low, the impact which the entire state will be faced with should be dynamic and fundamental," Lesane said.
"Understood. The ads should get the word out about DACA. That's good."
"And I'll give you fifty million dollars for the LCD panels as well as the satellite tracking program."
"I can do both, Trevor. No problem."
"I'll transfer the funds right now."
Glowed...Glistened
Lesane extracted his smartphone and entered the bits of information. The money transferred in seconds into the Terrace Roadways Inc. account with the greatest of ease. Terrace looked at Lesane.
"Now, with the advertising program, we can each make money together. I am certain that once we issue those commercials that the populace will engage and become more aware of the hazards of riding drunk or high. We can illustrate that with drugs in place to help fight against irresponsible vehicle operation, all riders might experience the safety, comfort, and even thrill of riding on Terrace Roadways," Terrace said.
"Of course," Lesane said. The two men shook hands and exited the spacious office. Lesane went out of the building and called up the Goulding on his smartwatch. When he stepped to it, he noticed that it had been detailed and waxed. It shined under the sun. He looked back and Terrace stood behind him.
"That's our new courtesy system. The robots wash it while you talk to us. All compliments of Terrace Roadways."
"Thanks, Harlan. I appreciate it."
As Lesane commanded the Goulding, he thought of the possibilities for Lesane Laboratories. He considered a Terrace a friend and good businessman. He expected the advertising campaign to further establish the role that DACA could play in the state of Delaware. He laid back in the leather seat and sipped Eso. Lesane directed the vehicle to enter the stretch of highway tilted Laissez-faire Way. He planned to be home to be with Saffron, Preston, and Symphony. While coasting over the immaculate highway system, Lesane envisioned a day when there would be zero road collisions and deaths. He would ensure that his drugs would improve the lives of motorists and those who would abuse drugs in their vehicles. It didn't matter the circumstances, he viewed himself not as a messiah to be adulated but as a man committed to a singular vision. He would bring about the shift in attitudes surrounding the usage of substances that affected the mind. He thought about this as the vehicle made its way to his home on 9257 Autonomy Drive. After the robots cleared the way for the Goulding to enter the garage, Lesane walked through his laboratory adjacent to the house. The neon lights around the periodic table of elements glowed with a great intensity. He brushed his hands over the equipment. His glassware glistened under the incandescent lights. He peered at the notes that the Brainchildren had left beside his work station. The super laboratory represented his triumph over so many past defeats. For overcoming such adversities, he looked rearward but pressed on to the future despite whatever setbacks he had encountered. This sustained him. It motivated him. He knew that he had more to do. And that nothing would stop him from completing his task.