'Mad Max' Tracks on 'Fury Road'
'Mad Max' trailer overlaid with the audio from 'Fury Road' and vice versa, yields uncanny results.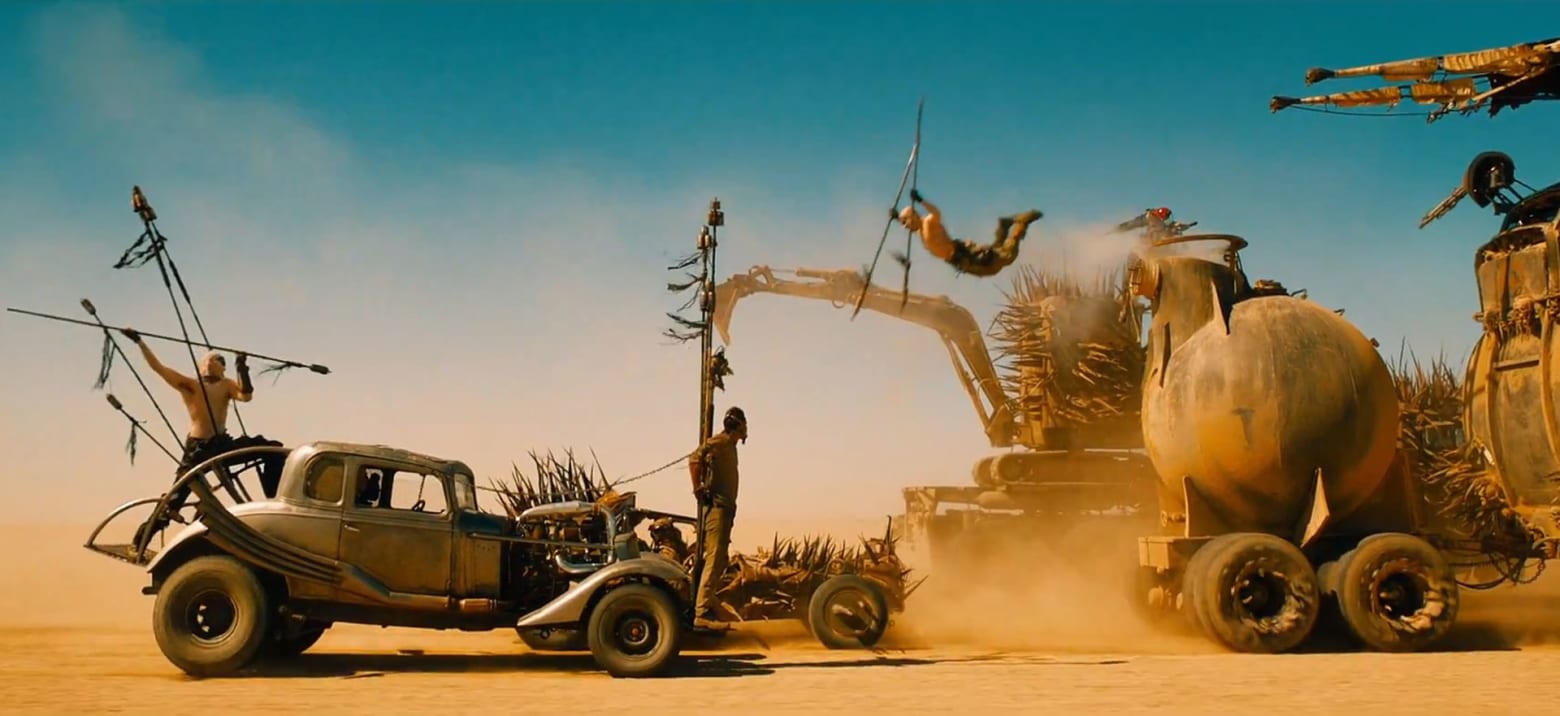 The video editing team at OMNI was curious to see just how similar the 1979 Mad Max trailer was to the Mad Max: Fury Road trailer. Taking the trailer of George Miller's famous Mad Max, the team overlaid the audio track from his updated masterpiece, Fury Road. They then repeated in reverse. Once again, what happened was surprising. The two trailers seem like their audio can be swapped without any issues, confirming one of the purest re-imaginings by an iconic director.
1979 'Mad Max' Trailer With 'Mad Max: Fury Road' Audio
Perhaps it is thanks to director George Miller maintaining the directorial reigns that Mad Max: Fury Road aptly captures the essence of the original trailer. Side by side, they appear to follow a similar formula, as well. Patchwork cars rev up similarly, actors' lines cue in at the same time, and the trailer's action culminates in a crescendo of violence.
Mel Gibson's Post Apocalyptic World
Movie trailers are the gatekeepers to a film. They are designed to convey the essence of a film while also exciting an audience to pay between $10 and $20 for a movie ticket (popcorn not included). First impressions mean everything. The two minutes and 30 seconds of airtime between segments of your favorite TV show can make or break a film. So, what can science say about crafting the perfect movie trailer?
'Mad Max: Fury Road' Trailer With 1979 'Mad Max' Audio
Trailer editor Mark Woollen, who worked on trailers for Tree of Life and True Grit has said, "There are plenty of bad trailers that are cliché-ridden, have cheesy voiceovers, and are misleading or reveal too much. And yes, there are a lot of trailers that follow a three-act storytelling structure, and build to an escalating climax. Great trailers are always about raising questions but never answering them, and about whetting your appetite. When you can remember the trailer after the film you've seen, that's often the sign of a good trailer."
Tom Hardy & Charlize Theron's Post Apocalyptic World
Movie trailers are not meant to sell a narrative, but to to sell an abstract representation of one. They are all about pacing and rhythm set to the right piece of music for what is being displayed. In fact, according to Woolen, music may be the aspect that drives home a trailers value. He cites The Social Network's use of Radiohead's "Creep" for the overwhelming success of the Facebook film.
Some companies, such as Innerscope Research, believe they can predict a film's opening weekend revenues based on a films trailer and consumer feedback analysis taken of people watching the trailer. It may not be too farfetched. Film trailers are analogous to book covers. Like a solid handshake, a book or films (or person's) initial value is immediately judged based on that first impression. After watching the trailer for Mad Max: Fury Road and viewing how it has employed the elements that compose the perfect trailer, returning to the wasteland will be worth it.