Futurism is powered by Vocal creators. You support
Lewis Jefferies
by reading, sharing and tipping stories...
more
Futurism is powered by Vocal.
Vocal is a platform that provides storytelling tools and engaged communities for writers, musicians, filmmakers, podcasters, and other creators to get discovered and fund their creativity.
How does Vocal work?
Creators share their stories on Vocal's communities. In return, creators earn money when they are tipped and when their stories are read.
How do I join Vocal?
Vocal welcomes creators of all shapes and sizes. Join for free and start creating.
To learn more about Vocal, visit our resources.
Show less
Regeneration in 'Doctor Who' Is About to Get a Whole Lot Different
Could we see a big mix-up with the Time Lord suddenly regenerating halfway through the episode?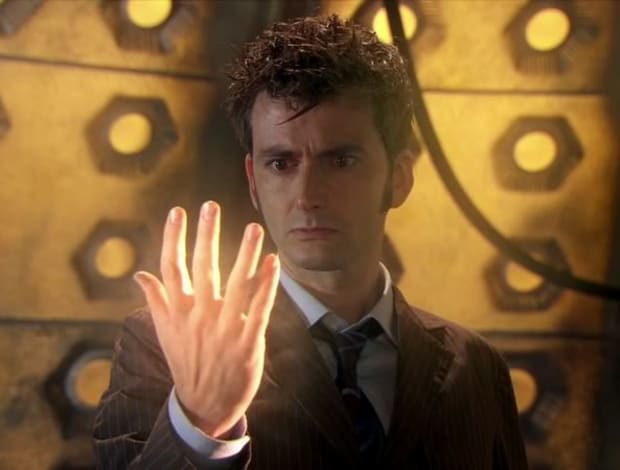 Earlier this year, current Time Lord Peter Capaldi shocked Doctor Who fans by announcing he will be retiring as the Doctor and will bow out the show this Christmas. Obviously, it didn't take long for fans to start speculating who will replace him. The actor rumored to replace Capaldi is an actor fans didn't expect to see!
Alongside #PeterCapaldi, the current showrunner, Steven Moffat, will also be departing the hit #BBC show this Christmas. Recently, Moffat was a guest star on Samira Ahmed's BBC Radio 4's Hay Festival special show, and was questioned about what to expect in the annual festive special this year. Teasing fans even more, Moffat explained that when the Doctor will regenerate, it will be a lot different to anything #DoctorWho fans have ever seen before. In his interview, Moffat said:
"You haven't got to the end of this series yet, which ends on – I hope – quite an unexpected note. You all know that the mighty Peter Capaldi will be bowing out. But we're going to do it slightly differently this time. And I've been working with Chris [Chibnall] about how we do the changeover in a new way. So I'm not going to tell you what that is – I'm excited by it, I think it's going to work well – but it's not… well every regeneration is different, but we are playing it slightly differently this time. I think we've got a good idea – but I'm not telling you what it is."
What Does This Mean?
Usually when we see the Doctor regenerate, it's in the very final moments of the episode. Could we see a big mix-up with the Time Lord suddenly regenerating halfway through the episode, meaning we will get to know the new incarnation of the Doctor much earlier?
What seems most likely is that the iconic golden flares from the Doctor's head and hands may no longer appear, giving incoming showrunner Chris Chibnall the chance to really shake up the show for next season.