Futurism is powered by Vocal creators. You support
K.E. Lanning
by reading, sharing and tipping stories...
more
Futurism is powered by Vocal.
Vocal is a platform that provides storytelling tools and engaged communities for writers, musicians, filmmakers, podcasters, and other creators to get discovered and fund their creativity.
How does Vocal work?
Creators share their stories on Vocal's communities. In return, creators earn money when they are tipped and when their stories are read.
How do I join Vocal?
Vocal welcomes creators of all shapes and sizes. Join for free and start creating.
To learn more about Vocal, visit our resources.
Show less
Review of Naomi Alderman's 'The Power'
A Review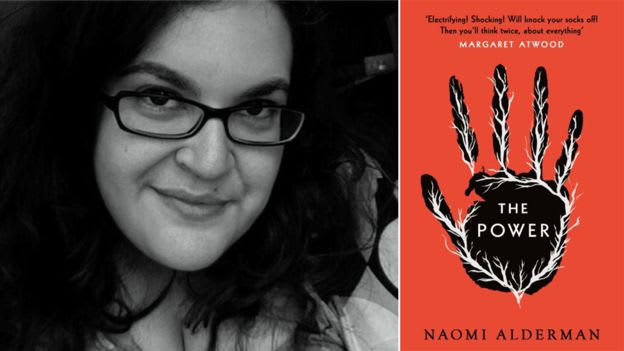 Never one to be pigeon-holed, Naomi Alderman is a British novelist, game writer, and radio host. Her debut novel, Disobedience, published in 2006, immerses the reader into an Orthodox Jewish community through the eyes of a rabbi's lesbian daughter. Controversial, the novel was critically acclaimed and the San Francisco Chronicle described the story as "acerbic and self-aware." The Sunday Times named her their Young Writer of the Year in 2007 and Waterstones included Alderman in their 25 Writers of the Future. Her second novel, The Lessons, was published in 2010 and her third novel, The Liars' Gospel, followed in 2012. Alderman became the professor of Creative Writing at Bath Spa University in 2012 and was included in the British Granta list of 20 best young writers in 2013. During the writing of The Power, Margaret Atwood selected Alderman as her protégé as a part of the Rolex Mentor and Protégé Arts Initiative, an international philanthropic program, pairing masters with emerging talents.
A stunning work of speculative science fiction, The Power is Alderman's fourth novel, dedicated to her mentor, the venerable Margaret Atwood. In its essence, The Power is a treatise on the human desire for dominance. From the Greek tragedies through Shakespeare's plays and now our 'civilized' society, the mad pursuit of power and revenge stains our past and colors our future.
Since our early evolution, women have, for the most part, been physically weaker than men. Our small tribal groups created a deep, instinctual need for close societal bonds, but also makes us vulnerable to abuse through this cultural hierarchy. Olivia Butler's outstanding novel, Kindred, explores how humans, male and female, are conditioned to bondage, and 'enslaved' by the insidious mental, and sometimes physical, chains applied by their masters.
In The Power, pollution has caused a mutation, primarily in women, which enables them to direct potent electrical charges through their fingers. The power structure of our society was built on the dominance of men over women. What happens in Alderman's world when women are suddenly ascendant to men and our gender-based power roles switch?
This complex story is told from the viewpoint of four main protagonists, through the pen of a man conducting an archaeological dig, so to speak, as he researches this ancient and turbulent era. Alderman rips away the accepted facades of women when the taste of power reaches their lips. In a quote from the book, she writes, "Power doesn't care who uses it."
The plot is meticulously developed and the diverse characters fleshed out, but one aspect I would have been interested for Alderman to explore: how might this power shift have impacted an established love relationship between a woman and a man? Would the institute of marriage survive this sudden role reversal?
The Power is a fascinating, but terrifying look into a funhouse mirror—what is up is down and what is down is up. Though published in 2016, it resonates in our 'summer of discontent' for it reveals the ugliness within the human beast, that place where the seed of fear germinates into societal madness.
In June of 2017, The Power won the Baileys Women's Prize for Fiction, and was named by The New York Times, Los Angeles Times, The Washington Post, Entertainment Weekly and NPR as one of the 10 Best Books of 2017. The Power was one of President Barack Obama's favorite reads of 2017. Since its launch, the book has ridden the wave of the Me Too movement as it pulled back the curtain on the ubiquitous, yet hidden abuses of power within our society.