Futurism is powered by Vocal creators. You support
Stephanie Gladwell
by reading, sharing and tipping stories...
more
Futurism is powered by Vocal.
Vocal is a platform that provides storytelling tools and engaged communities for writers, musicians, filmmakers, podcasters, and other creators to get discovered and fund their creativity.
How does Vocal work?
Creators share their stories on Vocal's communities. In return, creators earn money when they are tipped and when their stories are read.
How do I join Vocal?
Vocal welcomes creators of all shapes and sizes. Join for free and start creating.
To learn more about Vocal, visit our resources.
Show less
Science Fiction Feminist Dorris Lessing 
Author Dorris Lessing's deeply poignant and symbolic works explore psychological issues that will have eternal relevance for women all over the world.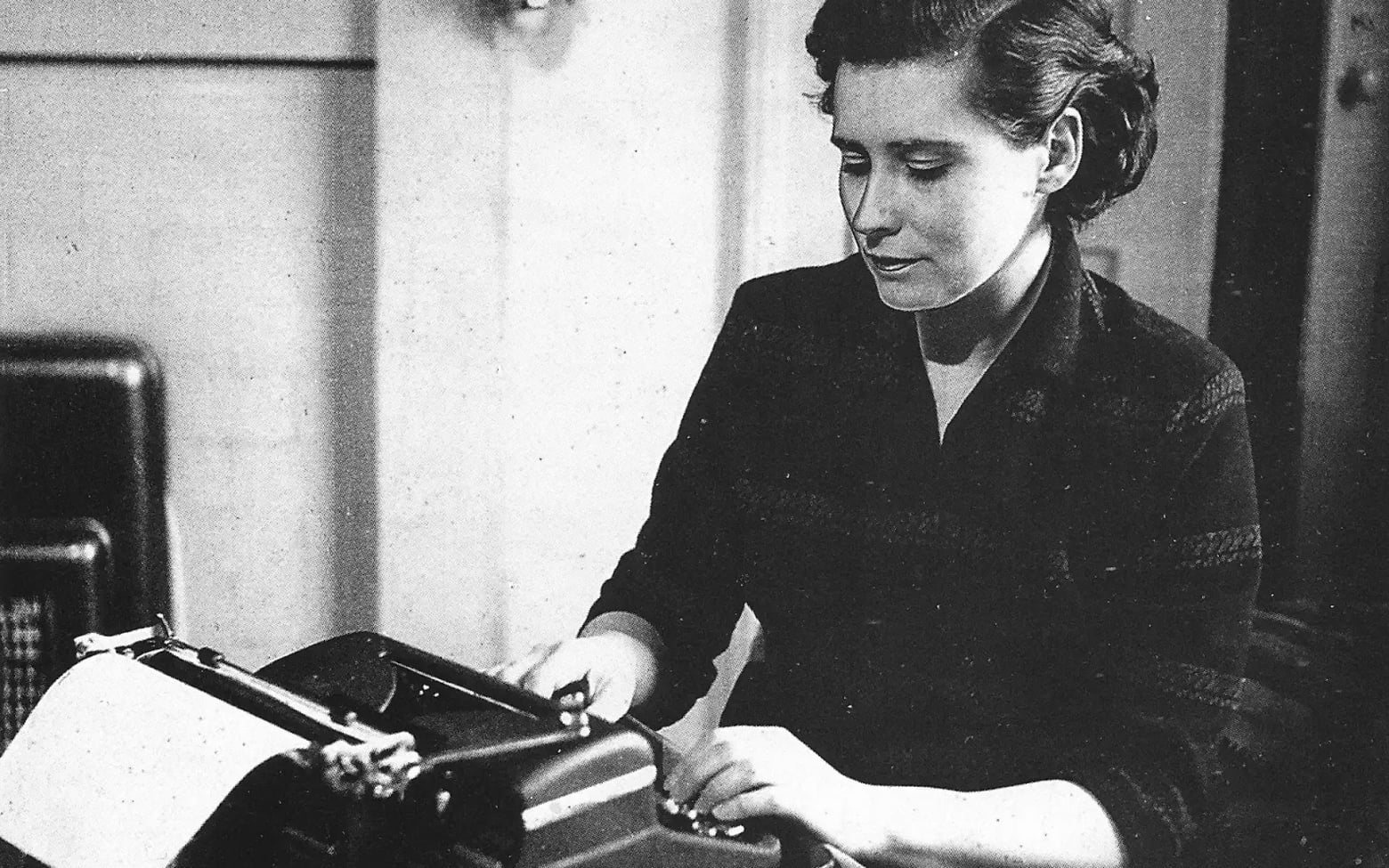 Doris Lessing, made famous by her epic novel of the female experience, The Golden Notebook, was also a prolific writer of science fiction. She was not a fan of genre distinctions. She called science fiction "some of the best social fiction of our time," writing woozy, difficult books about psychic women and fallen paradises. 
Any human anywhere will blossom in a hundred unexpected talents and capacities simply by being given the opportunity to do so.
Her five-novel series, Canopus in Argos: Archives, is one of the strangest documents in the science-fiction-ish canon; a compilation of documents, reports, journals, and letters from planet called Shikasta–a stand-in for Earth–it is purportedly meant to be used by history students of a higher planet, Canopus. Here are a few of Dorris Lessing's not-so-typical science fiction works that any sci-fi fan and/or all feminists should read.
The Golden Notebook
The Golden Notebook is the most well known of Lessing's works, and with good reason. It is an incredibly complex and layered work that addresses ideas such as authorship of one's life, the political climate of the 60's, and the power relation between the sexes. It would be naïve to consider this novel as only a feminist polemic. Many readers view it only in this light, or decide to read it simply because of this aspect of it. Lessing articulates this point well in her introduction. The novel inhabits many worlds of thought, and at the time of its publication it was a very poignant work for feminism. It has an extremely deep and thorough meditation on what it means to split your identity into categories because you can not conceive of yourself as whole in the present climate of society, as well as in viewing your own interactions with people. This obsession with constructing a comprehensive sense of identity leads to an infinite fictionalization of the protagonist's life. Consider the following passage: "I looked at her, and thought: That's my child, my flesh and blood. But I couldn't feel it. She said again: `Play, mummy.' I moved wooden bricks for a house, but like a machine. Making myself perform every movement. I could see myself sitting on the floor, the picture of a `young mother playing with her little girl.' Like a film shot, or a photograph." The character can't attach her own vision of herself to the reality of her life. The two are separated by the ideologies of society which influence her own vision of who she should be. This idea, and not simply the feminist side of it, is what The Golden Notebook truly explores.
Grass is Singing
Doris Lessing's Grass is Singing opens with the death of Mary Turner. How could Mary's life have ended with such a tragic fate? As the reader progresses through the novel, he discovers Mary's insufferable existence, her life destroyed by a disastrous marriage to a farmer, Dick Turner. Mary is forced to live in a rural environment in South Africa for which she is ill-suited. Furthermore, Mary's relationship with her husband rapidly deteriorates as she realizes that Dick is unable to manage the farm successfully and they are constantly on the verge of bankruptcy. This is a truly superb novel, tragic and moving to the very last line. Ms. Lessing wonderfully captures Africa's majestic beauty, as well as the difficult relationship between the whites and Natives. The psychological portrait of her heroine is exceptionally intense.
Prisons We Choose To Live Inside
A great science fiction writer such as Dorris Lessing has the tools to describe the causes and consequences of human behavior better than most psychologists or historians, and does so in Prisons We Choose To Live Inside. In these beautifully written, brief essays, she describes the phenomenon of Eric Hoffer's "true believer" in the light of her own experiences with war, racism, political movements, and the seductive pleasure of self-righteousness. This novel is a great antidote for those times when you are sure you are right, and that you are justified in treating other human beings as the Enemy. Lessing addresses the fact that this kind of moral certitude, which is one of the fueling factors for most war, is equally prevalent among all political belief systems. She ends with hope that it is possible to raise children who are too good at thinking critically and at asking questions to ever get swept up in some vicious madness.
The Fifth Child
I keep expecting Lessing to deliver a high quality of fiction. The quality is there, for sure, but The Fifth Child forces readers to wonder how much is fiction. The elements are all too familiar in real life. An eager young couple sets about raising a family, and succeeds far too well. They can not support their own ambitions, whether measured in dollar amounts or in units of work caring for the children. The Fifth Child embodies a tragic accident of birth, and the fragile situation implodes. Taken in literal terms, the story carries a gut-wrenching sensation that's much too close to life. It is easy to see the fact in Lessing's fiction. So many parents have high hopes, before the reality of a pimply teenager sprawls on their couch. Many times, the more we rely on faith, the worse the outcome. Some readers believe that Lessing is far too successful in invoking the dark spirits that resemble personal demons, where no other author has ever come close, making the work too emotional to read.
The Summer Before The Dark
The Contemporary Reading List recommended The Summer Before The Dark as an introduction to Lessing's work, and the recommendation is certainly not disappointing. The novel starts off promisingly with a vividly drawn portrait of a 45 year-old middle class Englishwoman (Kate Brown) at the crossroads of her life. Realizing that she has devoted most of her adult life to her husband (Michael) and children without a thought for herself, she sets out tentatively on a journey of self discovery when decides she doesn't like whom she sees in the mirror. She throws herself into a temporary job translating for a global food conference, which leads to an affair with a younger man (Jeffery) and culminates in a startling confrontation with herself when she gets to know a young girl (Maureen) whom she shares temporary accommodation with while her family is away. Maureen may not know what she wants to be (she has proposals from suitors of all persuasion) but what she does know is that she doesn't want to end up like Kate and her own mother. While her good friend, the selfish and amoral Mary, wouldn't ever be called a role model, she has always retained that sense of self that has gone missing from Kate's life. A large part of Lessing's prose consists of internal monologue, words and responses from Kate's mind and soul, all tremulously spoken. The recurring dream sequence with the "seal" is deeply poignant and symbolic of Kate's search for her own identity. The novel is a wonderful example of feminist literature exploring issues that will have eternal relevance for women all over the world.