Futurism is powered by Vocal.
Vocal is a platform that provides storytelling tools and engaged communities for writers, musicians, filmmakers, podcasters, and other creators to get discovered and fund their creativity.
How does Vocal work?
Creators share their stories on Vocal's communities. In return, creators earn money when they are tipped and when their stories are read.
How do I join Vocal?
Vocal welcomes creators of all shapes and sizes. Join for free and start creating.
To learn more about Vocal, visit our resources.
Show less
Sleep
Awoken from a peaceful sleep, he finds out that his final destination is nowhere in sight.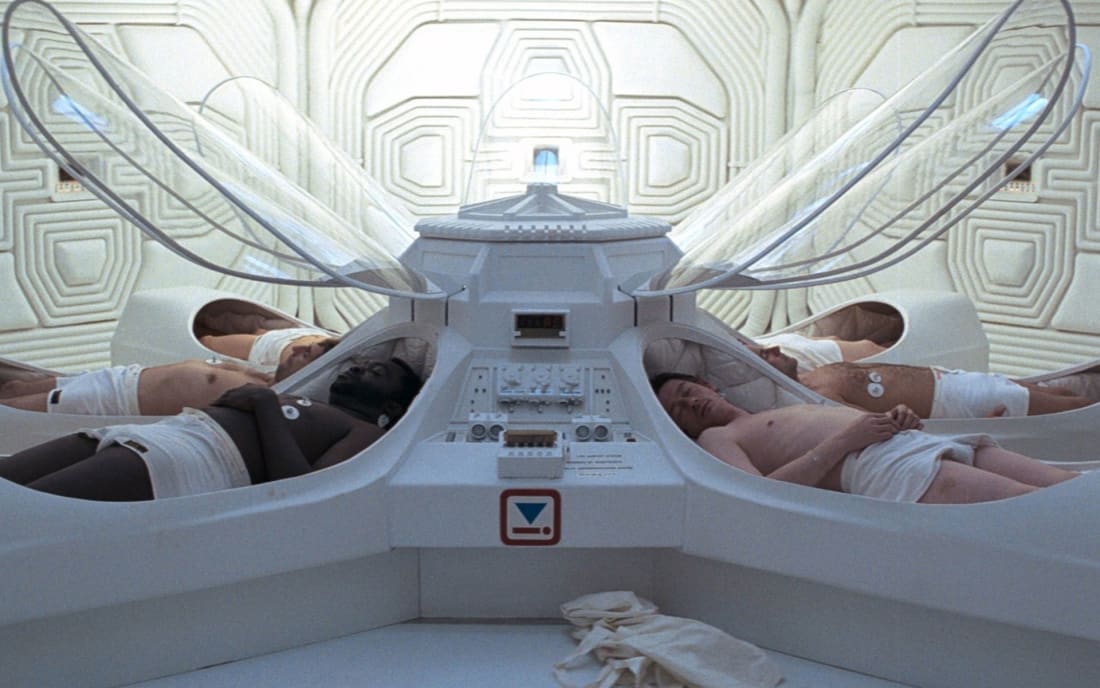 Her breathing was soft. It touched my face with a gentle rhythm. I opened my eyes. Her head was resting on my shoulder, with her hair curling in every possible direction. Strands dancing into my face, free from gravity. With my one free hand I brushed her floating hair aside. Her hand clutched tightly onto mine. It seemed so small and fragile now, nestled gently in my grip. 
When we departed her hands were strong. Fierce and powerful. Full of passion. Whenever we made love she would latch onto me, digging her nails into my back and neck until I nearly bled. She'd wrap her legs around my waist. Her teeth would sink into my left ear. The force of her grip increasing as the ship burst through the atmosphere and into an unknown future. We must be billions of miles away from Earth. I hope she won't wake up just yet. Watching her like this is soothing. Granted, waking up to a gorgeous naked woman is always a plus, but it was more than that. It was soothing to see her sleeping so peacefully. I hadn't seen her in ages, yet it seemed like minutes ago we'd been put to sleep. How long have we been out anyway?
I fumbled around for a bit before pressing the screen on my right, desperately trying not to wake her up. An annoyingly cheerful cartoon projection with big eyes and a dumb little jingle popped up, playing a standardized message.
"GREETINGS AND HAPPY AWAKENINGS FROM THE OBERON CORPORATION. DO YOU HAVE A QUERY?"
I pressed "YES."
"PLEASE SELECT QUERY."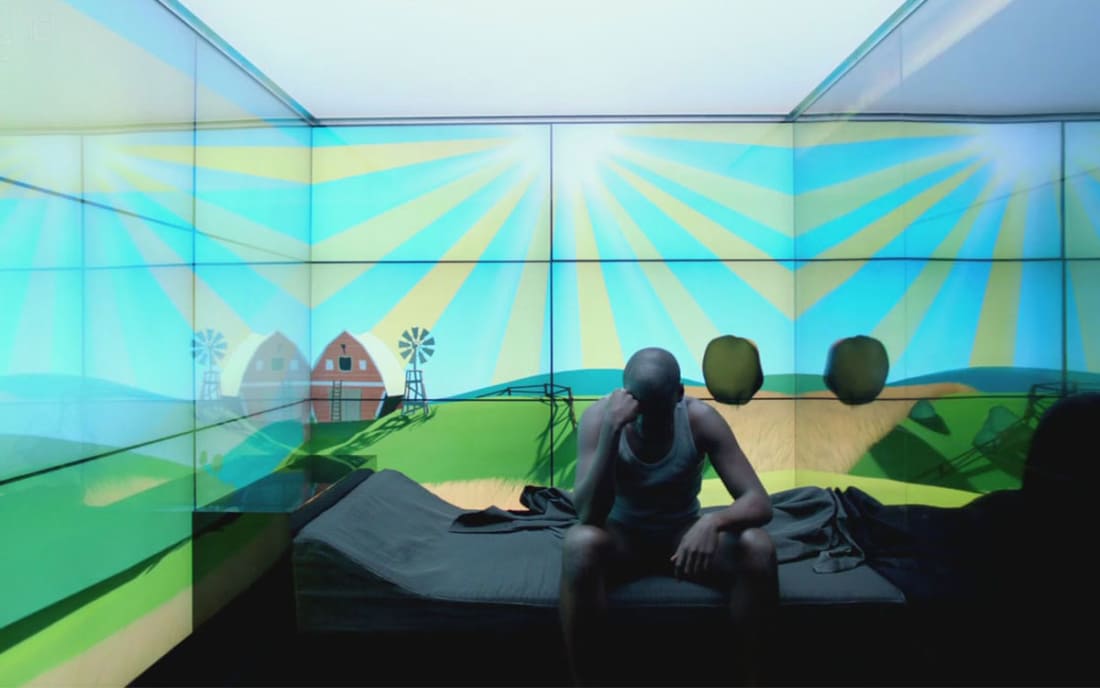 About five pages with twelve different questions popped up on screen. Thank god I could choose between "WHEN WILL BREAKFAST BE SERVED" and "HOW TO ACTIVATE SELF DESTRUCT SEQUENCE." Where would I be without such valuable options?
When I finally found the "CURRENT DESTINATION" option, a map appears above us. A little red dot blinked, which I assumed stood for us.
"YOUR CURRENT DESTINATION IS 670 LIGHT YEARS FROM DEPARTURE POINT. YOU ARE CURRENTLY RUNNING 26 YEARS BEHIND SCHEDULE, BUT WE OF THE OBERON CORPERATION WILL HAVE YOU RUNNING ON COURSE AGAIN AND AT YOUR DESTINATION AS SOON AS POSSIBLE."
That did not sound good at all. Why were we behind? Where were we? I selected an option to vocally ask a question, keeping my voice down. No sense in waking her up now.
"How long is the delay going to be?"
"CURRENTLY UNKNOWN."
This was getting worse by the minute. I told myself not to panic. But that wasn't going well either.
"What was the cause of the delay?" I asked, hoping for some insight.
"COMPLETE DESTRUCTION OF THE TRANSPORT VESSEL AND THE JETTISONING OF THE CRYO-PODS."
Jettison? That was the worst possible news they could've given me, especially via that awful little cartoon. My hands trembled. Slowly I selected the screen to display the chamber's exterior.
Space. Some debris floating in the distance. A dwarf star illuminating the view. A small reptilian creature I can only describe as a cobra with pincers that can seemingly survive in the vacuum zipping by. I would've appreciated the beauty of it more if I wasn't aware that we would never reach the new world. Apparently the ship that was carrying us to our new home was destroyed. The cause of which I could only guess. All that was left was our little cigarcase-shaped pod, large enough for two, floating towards nothing. Stranded in the void, without hope of rescue.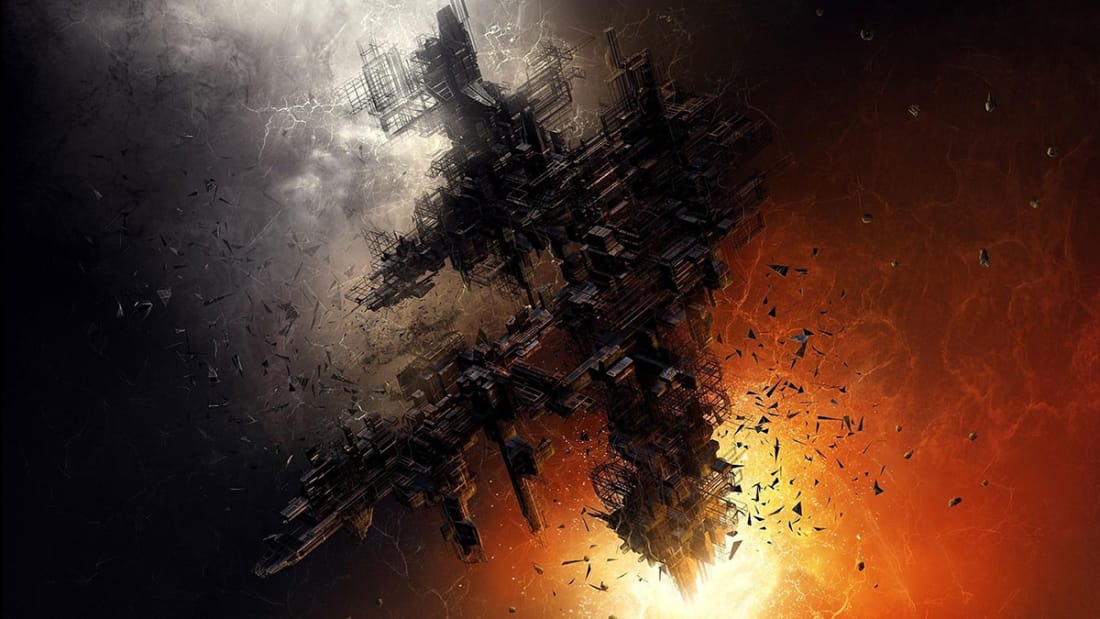 "What actions are being taken to help us?" I whispered to the computer.
"THE EMERGENCY BEACON HAS BEEN ACTIVATED AFTER JETTISONING OF POD. PLEASE BE PATIENT AND A REPRESENTATIVE OF THE OBERON CORPERATION WILL BE RIGHT WITH YOU."
I scoffed. I didn't think our chances on that happening anytime soon were looking good. Our future was uncertain. In less optimistic words, we were fucked. There was no way to determine how long our life support would function (believe me, I checked), nor how far we were from the nearest inhabited planet. And that would only help if someone found us and dragged us down, which was unlikely this far from the frontier border.
She moved. Her knee nudged my side, while her hair whipped into my face. I quickly brush it away again, stroking her face. She lets out a deep sigh that turned into a smile. God, she's beautiful. 
In the weeks leading up to our departure we'd gone out every night to get to know each other better. She had been loud, temperamental and frustratingly picky with her food. Some days it was impossible to argue with her as she'd already made up her mind that she was in the right, like that mixing wine with Deflix was a quick way to get high. It wasn't. Quick way to vomit your last meal all over your flight mate's pants. Or when we would be forced to deal with the consequences of one of her insane ideas that turned out not to be very good. An incident where she felt that getting a ride from her ex to our barracks, which led to a nasty confrontation and a bruised rib on my part when he shared his issues about her leaving the planet, came to mind.
But she wasn't all bad. She listened to me babbling on about my plans for when we'd arrive on our new world, without interrupting even once. And whenever I'd been too shy to initiate anything she'd drag me to her room, throw me down and make love to me until the sun rose. Who says those corporate match-up programs never work out? I almost cried when I realized that future wouldn't happen. Goddammit. When it was looking good for us, just this once.
Here we were. In a small floating can, illuminated by the light from a screen displaying cheerful cartoons, drifting through space with no way of getting home, let alone the new world. What was to become of us? Crash into some asteroid? Burn up in the atmosphere of a planet we happen to drift toward? Or nothing at all, and float forever into the void until the end of time itself?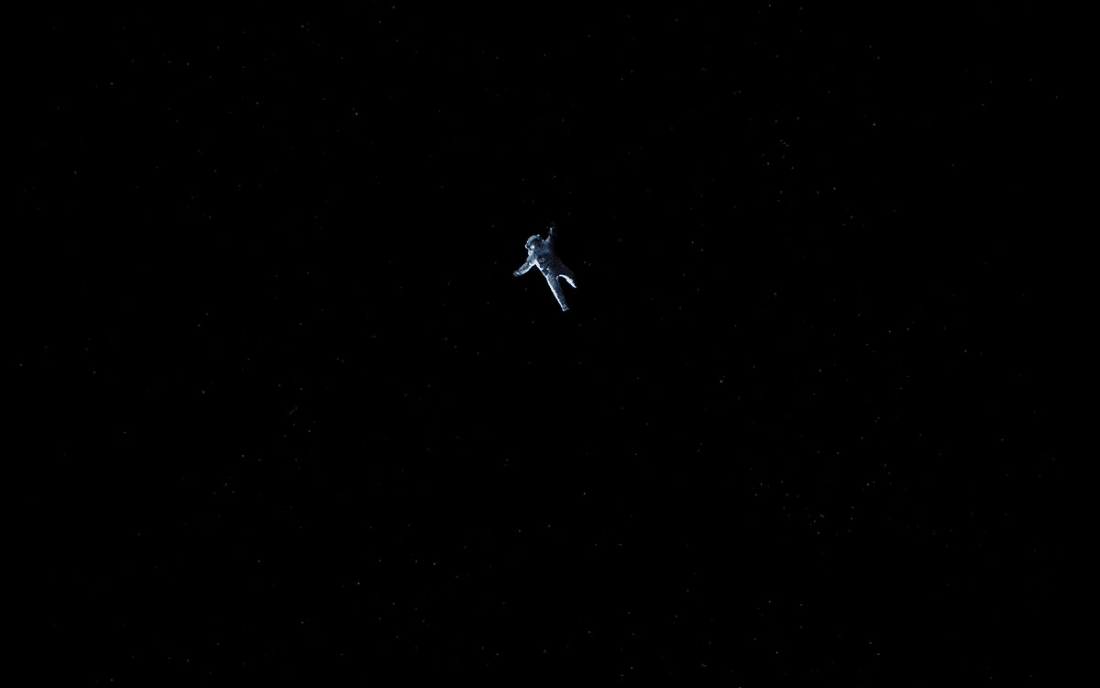 What was I going to tell her when she woke up? How our dreams of a new life would be just that, dreams? She talked about having kids some day. I'd only known her for a few weeks and she was already talking about a family. And the strangest thing was, it didn't bother me one bit. Whether an emotional mess or comfortably asleep in my arms, I'm crazy about her. My darling woman floating with me in a tin can through the unknown.
She moved again, brushing her soft legs against mine. Her breast pushed against my chest. It moved slightly along with her breathing. I nearly became aroused, when the little cartoon popped up again to ask me something. Talk about a mood-killer.
"WOULD YOU LIKE TO DEACTIVATE CRYO FUNCTION COMPLETELY?"
I thought about that question for a bit. I suppose I could wake her up. But then we'd have to talk. And granted, that's a conversation that is inevitable. We couldn't go floating through space without any hope of rescue without discussing our limited options.
But then again, this moment was perfect. It wasn't the life I dreamed of, but it is one with her beside me. At peace, in each other's arms as the stars pass us by. An endless kaleidoscope of colors to watch over us as we sleep. So what if this went on forever? So what if we don't plan some way to escape our little pod? 
We are content when we sleep. So we would sleep forever.
I pressed the option "no", and began to restart the cryo-process. Somehow I even made heads and tails of the system so I could set the pod up to keep us asleep without any further interruptions, including another collision of some kind. Only if someone were to find us would we wake. And you know what? That was fine by me. Just dandy.
"THANK YOU FOR MAKING YOUR SELECTION, AND WE OF THE OBERON CORPORATION WISH YOU A PLEASANT TRIP. SWEET DREAMS," the cartoon said once more before finally fading away again. The lights began to dim, and I noticed I was beginning to get drowsy.
"Wassgoinon?" she mumbled suddenly, looking up at me. Her eyes sparkled in the blue light of the pod. I couldn't help but smile like a big idiot at her. A smile she returned.
"Are we there already?" she asked.
"No. There was a little mishap. But it's okay now, and we're being put back to sleep by the computer," I told her.
"Hmmn," she moaned. "When we get there, we should do that thing we did in the hotel. Say hi to our new world with a bang."
She giggled at her own joke, and closed her eyes once more. Probably for the last time, for all I know. I looked at her. Her arm still clasped around me. I thought of the first time we were put to sleep. The moment we left Earth, she tore our clothes off (not that I tried to stop her) and held me close. Wonderful lady. Wonderful lover. So lucky with her.
My eyelids grew heavy. I tried to keep them open. Couldn't stop looking. At her. So beautiful. Love her. Tired. Lost, but together. That's all right.
It's good.