Futurism is powered by Vocal.
Vocal is a platform that provides storytelling tools and engaged communities for writers, musicians, filmmakers, podcasters, and other creators to get discovered and fund their creativity.
How does Vocal work?
Creators share their stories on Vocal's communities. In return, creators earn money when they are tipped and when their stories are read.
How do I join Vocal?
Vocal welcomes creators of all shapes and sizes. Join for free and start creating.
To learn more about Vocal, visit our resources.
Show less
'Star Wars' Was Apparently Given a Hard Pass to Shoot on the Queen's Property
There's one film that the Crown Estate turned down, and it may surprise you.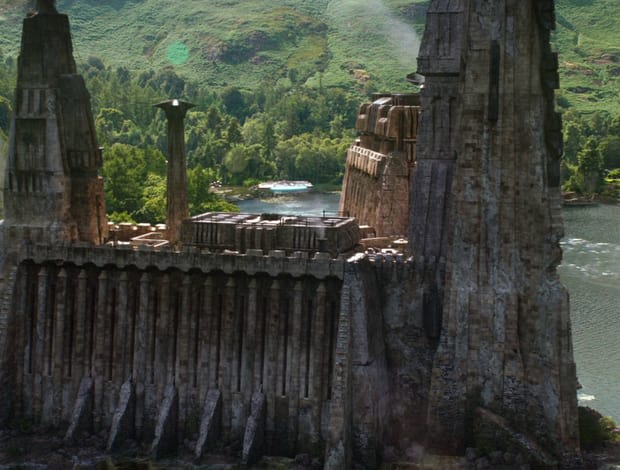 One of the most beautiful filming locations in the United Kingdom, Wiltshire Great Park is a gorgeous 4,800-acre site that's been featured in many famous movies. It's served as a location for films like Bridget Jones's Diary and Harry Potter and the Deathly Hallows, Parts 1 and 2. But there's one film that the Crown Estate turned down and it may surprise you: Star Wars.
The BBC has learned that the sheer scale of Star Wars didn't impress the team who run the commercial side of the Estate on the Queen's behalf. Nick Day, Head of Commercial Operations, explained to the BBC that they just didn't feel Lucasfilm's proposal would work. They were interested in a specific location, one that he feels wasn't suitable for large numbers of people. As he explained:
"Star Wars is a huge machine, and there's also massive outside interest in those sort of things. It wasn't right for here."
Wiltshire Great Park is particularly popular with nearby Pinewood Studios, and recent years have seen the Obelisk Pond become part of the River Congo for The Legend of Tarzan, and a farmer's field was used to film a rock concert scene in Bridget Jones's Diary. According to Day though, he turns down about "eight out of 10" filming requests, which actually act as official rejections from Queen Elizabeth II since Wiltshire Park is part of a royal estate. So yeah, it's fair to say the queen gave a hard pass to Star Wars. Let that sink in.
But Which Star Wars Film Wanted To Shoot There?
Amusingly enough, Day refused to say which of the Star Wars movies shot wanted to shoot at the site. All he'd specify was that the request was "a few years ago." That will probably lead most fans to suspect the film in question was The Force Awakens, with the site potentially best-suited for scenes set on the planet Takodana, where we were introduced to Lupita Nyongo'o Maz Kanata. The scene led to Daisy Ridley's Rey fleeing into the forest around Kanata's castle, just in time to wind up captured when the First Order invade the planet. Certainly the forests of Windsor Great Park would be ideally suited for this scene. Meanwhile the First Order attack would certainly involve filming on the kind of scale Day hints at.
This certainly seems the most likely possibility, especially as none of the worlds of Rogue One seem well-suited for filming at Wiltshire Park. But it's worth adding that there's an outside chance Day is casting him mind all the way back to the prequel era of Star Wars; after all, Revenge of the Sith only released back in 2005.
The Crown Estate may have said "No" to Star Wars, but you won't have to wait long until it returns to the big screen. A part of the park was recently used as a stand-in for the 100 Acre Wood in Goodbye Christopher Robin, starring Margot Robbie, Domhnall Gleeson and newcomer Will Tilston.