Futurism is a community on Vocal, a platform for discovering and supporting creators. You support this creator by reading, sharing and tipping stories. more
What is Vocal?
Vocal is a tool for artists and creators to fund and build community around their creative practice.
How does Vocal work?
With Vocal, people subscribe to support creators on an ongoing basis. In return, creators open the door to their creative practice — by sharing their process, notes from the field, in-progress previews, and other rewards. It's a way for creators to build a community of dedicated and meaningful support around the work they make.
How do I join Vocal?
Right now, we have some early guidelines for the scope of Vocal. Vocal is for the continuous funding of creators, whether people or collectives, who have a creative practice in one or more of our supported categories: visual and performing arts, film and video, publishing, design and technology, music, comics, food and craft, and games.
To learn more about Vocal, please visit our FAQs.
show less
'The Discovery'
Worth Finding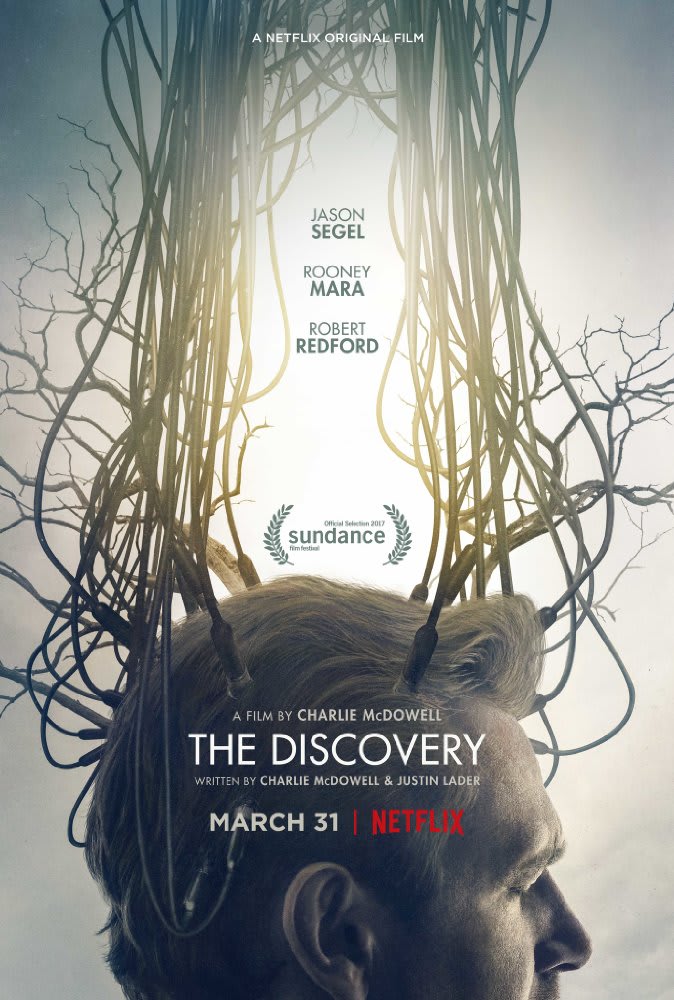 The Discovery (2017, Netflix) is a strange, edgy, powerfully soft-spoken movie about a scientific attempt to find, map, and understand the afterlife. As such, it bears some resemblance to Kiefer Sutherland's 1990 Flatliners (coincidentally remade in 2017, but I haven't yet seen it). The Discovery sports Robert Redford in a quite central role, with Jason Segel, Rooney Mara (House of Cards), Jesse Plemons (Friday Night Lights), and Riley Keough (first season of The Girlfriend Experience) in leading and strong supporting roles.
As for the plot, it's somewhat murky — as I guess befits afterlife stories — and manages to combine the ambience of grade-B 1950s science fiction/horror, replete with a hokey laboratory, more than reminiscent of the Frankenstein-monster set-up, and the more modern retelling of early events and dialogue in the movie, near the end, in a way which makes the beginning make more sense, though it wasn't all that opaque in the first place.
Redford is the scientist who thinks/claims he has discovered evidence of an afterlife. His son (played by Segel) resists this because it's somehow tied up with the death of his mother. He in turns falls for Mara's character, who has a complex story of her own. I won't tell you more, lest I give too much away. In other words, I'd like to see this movie have an afterlife.
All in all, I'd say the best part about it is the at-once jarring, compelling, and subtly controlled way in which the movie was shot, including a long speechless scene with Rooney on camera, thinking about something, sitting next to Segel on the beach, about to tell him a crucial piece of this story. That kind of pacing is realistic and hard to find in science fiction. Kudos to filmmaker Charlie McDowell.