Futurism is powered by Vocal creators. You support
Joe Clarke
by reading, sharing and tipping stories...
more
Futurism is powered by Vocal.
Vocal is a platform that provides storytelling tools and engaged communities for writers, musicians, filmmakers, podcasters, and other creators to get discovered and fund their creativity.
How does Vocal work?
Creators share their stories on Vocal's communities. In return, creators earn money when they are tipped and when their stories are read.
How do I join Vocal?
Vocal welcomes creators of all shapes and sizes. Join for free and start creating.
To learn more about Vocal, visit our resources.
Show less
The Problem with the Problem with Plastic
In focusing so intently on a single symptom, are we neglecting the deeper causes of our climate crisis?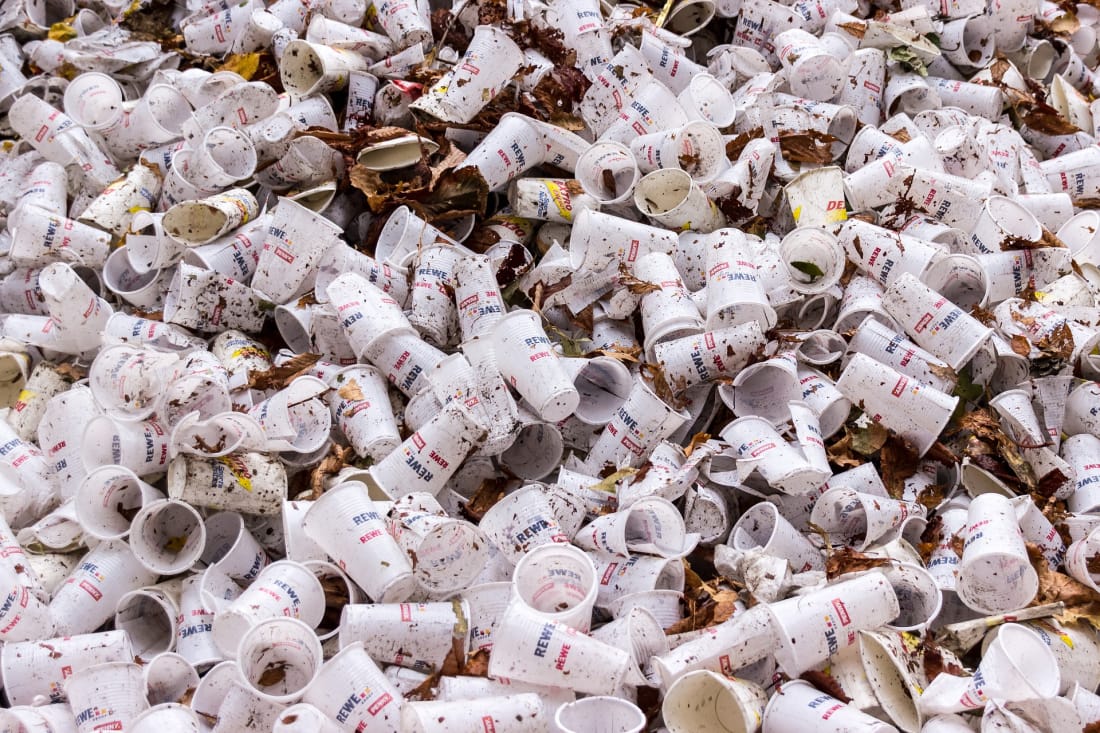 An admirable cause has found its way into the public consciousness helped in no small part by national treasure David Attenborough and his latest docu-series, 'Blue Planet 2.' The scourge of single-use plastics and their impact on the environment and wildlife has moved from the fringes, once valiantly espoused by environmentalists and neo-hippies of the Zero Waste movement, to become an urgent and pressing issue of our time (or perhaps just 2018).
It feels good, as a self-confessed tree hugger, to see people challenging businesses and the government to address an issue because of its impact on the natural environment. What sits less comfortably, though, is the failure (thus far) to acknowledge our wider relationship with waste and consumption, and their inescapable connection to the petrochemical and fossil fuel industries.
For example: a well-intentioned person, moved by plastic pollution, will pay for virgin materials to be engineered into stainless steel straws that are shipped from China to Britain, to be packaged in plastic and shipped once more to their front door so that they might avoid throwing away half a dozen plastic straws a year. The solution, clearly, is to just make do with what we have - drink from the cup your beverage is in and remove the need for straws entirely. Replacing the production and use of one frivolous consumer good with another is not solving a crisis. But alas, the king is dead. Long live the king.
Movements like the war on plastic are wonderful things and a signal of the inherent care and goodness at the heart of our society but, ultimately, are fighting a symptom rather than the cause of our climate breakdown. Real change for the benefit of the natural environment cannot be achieved within a system that seeks perpetual growth on a planet of finite resources.
Oliver Morton on Twitter said it best: 
This plastic panic is pissing me off. It a) reinforces the notion that fighting global environmental problems is a matter of individual choice (and virtue) and measures and b) focuses attention on a problem the demonstrated scope of which is comparatively small.
Our fight for a plastic-free world is noble and a cause I support but, ultimately, it ignores the wider causes of our climate crisis and is a drop in the ocean when it comes to protecting the planet.
One doesn't have to look far to see the disconnect in this new, aesthetics-driven environmentalism - perhaps best captured in the Zero Waste movement. People are so caught up in the minutiae of avoiding single-use plastics they cannot see the yawning irony in asking how best to avoid disposable cutlery on transcontinental flights, complaining about Amazon deliveries packaged in excessive bubble wrap, or purchasing bamboo forks when they have a drawer full of metal cutlery.
The hard and scary truth is that preventing fatal damage to our climate and planet is not going to be achieved as easily as switching plastic straws for compostable versions.
Sadly, the wholesale changes required to protect our planet will not make for quality Instagram content.

To have any hope of protecting our planet for more than a few generations, we need radical changes at every level. If I were pressed to say how this could be done, I might suggest something like the following:
Businesses (if capitalism can even be considered compatible with environmental protection) need to, with great haste, divest themselves from all use of fossil fuels, redistribute ownership and profits amongst workers, reduce production levels and halt any planned or future growth, instead focusing on a steady-state of production at the aforementioned reduced level.

Governments must follow those same protocols, as well as removing land from private ownership and returning it to the commons, introducing a universal basic income, providing stipends for individual investments in green energy, and an immediate commitment to converting our national grid to renewable energy sources.

As individuals, we too must end our dependence on fossil fuels - halting air and car travel, relying instead on our communities and the internet to meet our local and global needs for communication. We must also divest ourselves from industrial agriculture (entirely from animal agriculture) and return the responsibility of feeding ourselves with our own hands. We need to rethink the structure of our lives and lifestyles; no longer outsourcing duties such as care, waste management, and construction and instead moving to more ecological and personal alternatives, built around communities whose members work for one another without the need for centralised, private systems.

These ideas are not plucked from nowhere - they are already out there in the world, championed by many fantastic writers and activists. I have learned about these solutions through folk like George Monbiot, Paul Kingsnorth, Aditya Chakrabortty, Naomi Klein, and Paul Mason. All manner of social and environmental movements intersect with this idea of de-growth - co-housing, permaculture, voluntary simplicity, community supported agriculture, low impact living, and dozens more.
In the fantasy world where such radical change could happen, citizens would be left with the resources to create self-sustaining, low-impact lifestyles and communities. We would be able to grow our own food and produce our own energy, providing and sharing in the products of our local communities with vastly reduced reliance on governmental intervention. The empty comfort of consumer goods would be replaced by a meaningful connection to the land and our shared communities. It is a step backwards in some ways, I admit, but it is one that would allow us to walk a different path to the one we have followed for the last 60 years. The post-war industrial boom and unchecked rampage of neoliberalism have led us to believe in infinite growth on a finite planet, putting profit-making and individual competition ahead of universal wellbeing and cooperation. An alternative is possible.

Even if the above is not attainable, such a lofty goal should always be the target. If we aim that high, falling short and making concessions will still mean vast and vital progress. There is no time for half-measures and limp 25-year green plans - we need to push for urgent and radical action now.
So let us keep rallying our government to reduce our reliance on plastics, but don't stop the fight once you can get your coffee in a biodegradable cup. Keep demanding meaningful and radical change and do what you can to change the conversation, for unless we are able to consider solutions outside of the language of capital and consumption, there will be no straw that breaks the camel's back.