Futurism is powered by Vocal creators. You support
Bryan Follins
by reading, sharing and tipping stories...
more
Futurism is powered by Vocal.
Vocal is a platform that provides storytelling tools and engaged communities for writers, musicians, filmmakers, podcasters, and other creators to get discovered and fund their creativity.
How does Vocal work?
Creators share their stories on Vocal's communities. In return, creators earn money when they are tipped and when their stories are read.
How do I join Vocal?
Vocal welcomes creators of all shapes and sizes. Join for free and start creating.
To learn more about Vocal, visit our resources.
Show less
The Shadowvectors Present The Jokeress
The Jokeress is an indie, ebook series by Bryan Follins.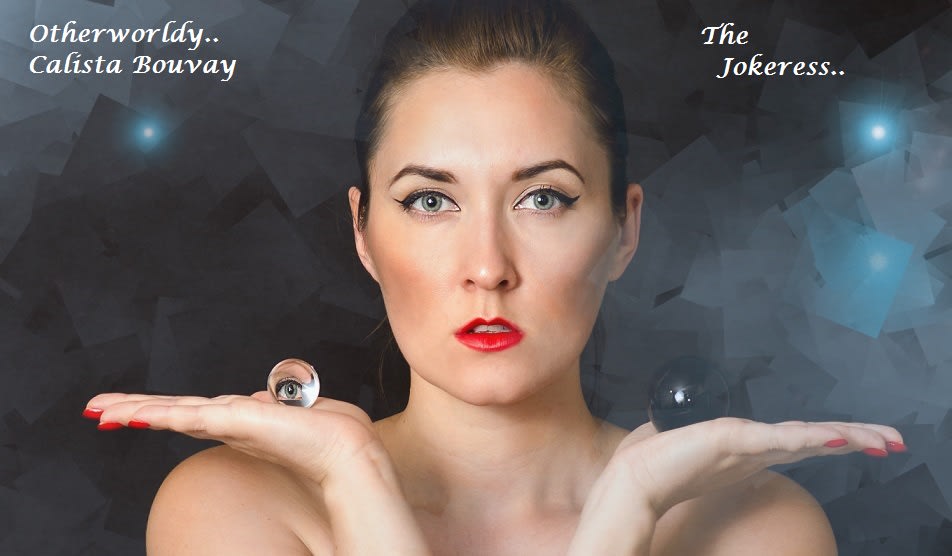 Welcome to the world of The Jokeress
The Jokeress is a STATE of MIND.
We humans are constantly told how to dress, how to look, and how to act. The Jokeress is an ebook and paperback series on the subject of obsession. It is how far our obsessions can drive us. It also reminds us of how we can search for things we already have. All we have to do is find the nearest mirror and stare into it.
The Jokeress, represented here, is NOT a character from Batman.
The Jokereress is based on three women working on a project to find a youth serum, the Nanorod Project. One of the attributes of the serum is to prevent skin disease and aging, an obsession with a lot of us. However, unknown to the women at first, they are being used as guinea pigs for something else. They find out that they are being used, but initially they can find only a few of the people responsible. As they try to find out who did this to them, they go through physical, emotional, and intellectual changes for better and for worse. They find themselves in a constant struggle with their own good and dark sides.
The primary characters are:
Swann Lee: A dermatologist, scientist, and owner of a multimillion dollar cosmetics company. She is obsessed with curing skin disease. This obsession drives her into a zone where there is a thin line between good and evil.
Calista Bouvay: An unstable neurosurgeon and psychologist. Bouvay can be as violent as a summer thunderstorm and as peaceful as its aftermath. She particularly despises abusive behavior, to the point where she can exhibit abusive behavior.
Louise "Louse" Vann: A bioweapons expert and shape shifter. Vann is an interesting character who enjoys making biological weapons. She is also a shapeshifter whose powers are evolving.
Simon Lakso: A scientist who has a very dark side. Lakso was one of the orchestrators of the Nanorod Project. Lakso took advantage of the good will of the three scientists, Lee, Bouvay, and Vann, which put him in a very bad place.
Mildred: Keeper of the Crypt—Artificial intelligence.
The Jokeress Cyborg Mind Trap—Guardian of the Crypt and neuropsychological weapon invention of Swann, Calista, and Louse.
The Jokeress is anti-formula.
**The three characters are portrayed by different women in the trailers and short film. The Jokeress has no ethnic, national, physical, or age boundaries.
There are no ethnic specifics with the Jokeress. Characters are from all races which fall under the umbrella of the human race. This is because the Jokeress is about the human condition, and the human condition has no boundaries.
Body types range from short, medium, to tall in stature. They are thin, medium figured, and full figured. Age type ranges from 21 to forever. All of the main characters are, at a minimum 30 years of age. However, the character of Louise Vann, because she is a shapeshifter, can appear to be any age.
The Jokeress is written with a backdrop of science fiction, fantasy, terror, noir, and humor. The setting is on two planets in two separate galaxies. It is a testament of the human spirit within us all.
Twitter: #TheJisWild
Instagram: thejokeressliveshere
Presently the series consists of two novelette paperback and ebooks. The first paperback and ebook, The Jokeress: Emergence, is in English and German. The second ebook, Grey Area, is written in five languages: English, German, Spanish, Portuguese, and Russian. The second paperback book is printed in four versions, English, Spanish, German, and Russian. The books can be found on Amazon by simply typing in The Jokeress, or on Createspace (free membership required)
The first two book covers are in black and white in the spirit of noir.
The Jokeress is also a comic strip series called The JOkeress…
Bryan Follins, creator of The Jokeress…