Futurism is powered by Vocal.
Vocal is a platform that provides storytelling tools and engaged communities for writers, musicians, filmmakers, podcasters, and other creators to get discovered and fund their creativity.
How does Vocal work?
Creators share their stories on Vocal's communities. In return, creators earn money when they are tipped and when their stories are read.
How do I join Vocal?
Vocal welcomes creators of all shapes and sizes. Join for free and start creating.
To learn more about Vocal, visit our resources.
Show less
Top 10 Doctor Who Easter Eggs
With countless episodes spanning over 50 years, even the biggest Whovians may have missed these Doctor Who Easter eggs.
From android boyfriends to ancient Daleks. Welcome to WatchMojo UK and today we'll be counting down our picks for the top 10 Doctor Who Easter eggs!
For this list, we're celebrating the easily-missed but entirely awesome trivia titbits in the long-running sci-fi series.
Subscribe to WMUK—Your Daily Dose of British Brilliance
#10: A113 "Flatline"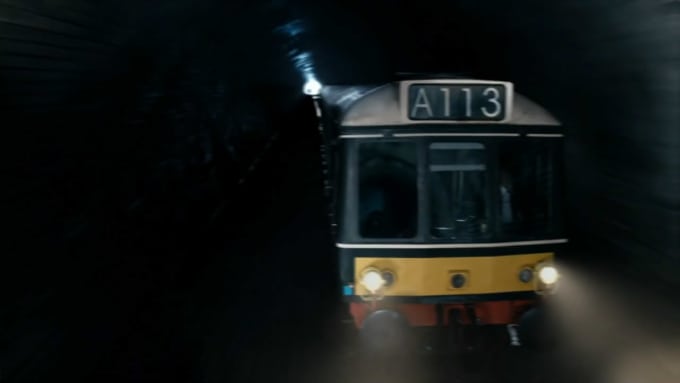 We start with a well-known (and widespread) Easter egg in film and TV. This seemingly insignificant code appears throughout the Pixar film series as well as in other Disney films, the MCU and the Simpsons. And Doctor Who has its own A113 moment, too. A four-character reference to a particular classroom at the California Institute of the Arts, Who writers slipped it into the series eight script for "Flatline," as a headcode on a train.

#9: The London Underground "The Snowmen"
It's not every day that the Doctor helps his enemies out, but he seems to here. It's the 2012 Christmas Special, and Eleven's taking on an army of not-so friendly snowmen led by the Great Intelligence. The battle ebbs and flows in typical Who fashion, but one passing reference to the London Underground appears to transcend the episode itself. Some Whovians say this moment foreshadows the 1968 story, "The Web of Fear"—which sees the Great Intelligence stage an attack from the tube.

#8: The Sound of Christmas Multiple Episodes
Love or hate them, Christmas songs are all-but inescapable over the festive period—and even the Doctor gets the same songs on repeat. But Slade's 1973 seminal seasonal single is heard more than any other record, with writers sporting a soft spot for "Merry Xmas Everybody." The song can be heard at Rory's hospital, in Mickey's garage and at Donna's wedding reception. You've got all of time and space, and it still gets overplayed.
#7: Inventing a Boyfriend "The Time of the Doctor"
To another Christmas special, and a chaotic phone conversation between the Doctor and Clara: She needs a Christmas dinner date, but he's a bit too busy for Turkey. Eleven then reveals this about his past romantic persuasions;. While some take what the Doctor says with a proverbial pinch of salt, other fans see this moment as a nod to "Scream of the Shalka"—a pre-reboot, non-canon animated web series, starring Richard E. Grant and featuring an android Master.
#6: Coal Hill School "The Day of the Doctor"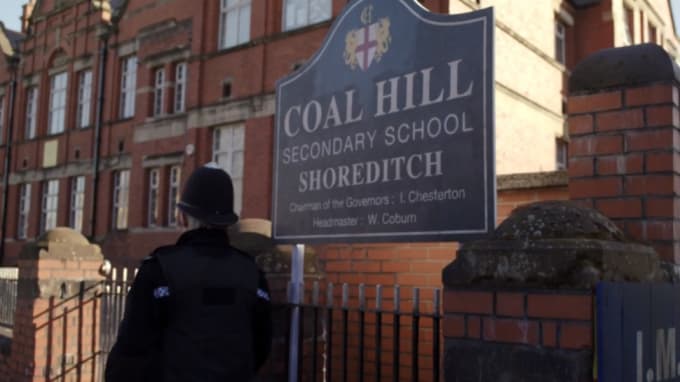 This place has anchored Doctor Who since the very first episode, in 1963. The Doctor's grandchild and first companion, Susan, was a student there, while her teachers Ian Chesterton and Barbara Wright also travelled in the TARDIS. So, fast-forward 50 years and Coal Hill's cameo in "The Day of the Doctor"—with Chesterton listed as "Head of Governors"—seems simply a nostalgic salute to the past. However, Clara and Danny Pink are later shown to work at the school, while the Who spin-off "Class" upgrades Coal Hill to an academy.

#5: Ellie Oswald "The Rings of Akhaten"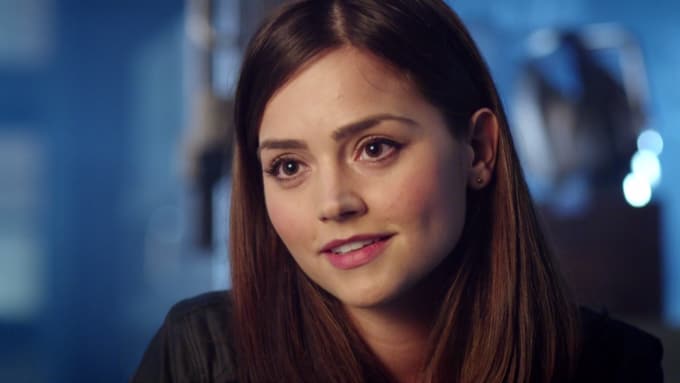 As the "Impossible Girl," Clara Oswald is a character covered in mystery. But one of her story's biggest talking points centres on her mother's death. We see young-Clara at Ellie's gravestone in "The Rings of Akhaten"—while Eleven watches on from behind a far-off tree. But if the dates seem familiar, it's because Ellie died a day after the events of "Rose," the first New Who episode. So, was Ellie an unfortunate victim of the Auton invasion? Or does the timey-wimey coincidence run deeper than that?

#4: Daleks of Old "Asylum of the Daleks"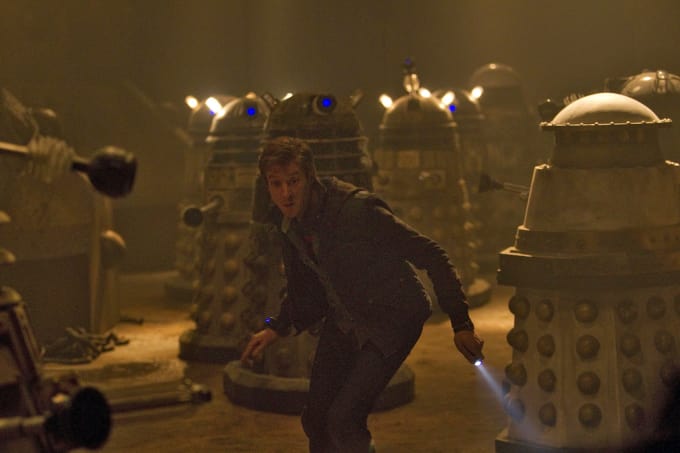 They're easily the Doctor's most iconic adversary, but they haven't always looked exactly the same. The Daleks take centre-stage for this one, as the Doctor, Amy, and Rory are stranded, while Jenna Coleman debuts, but as Oswin. And while the episode received widespread praise, eagle-eyed fans were most excited to see a series of classic Dalek models—from various points in the show's history. The Doctor isn't as thrilled, though.

#3: Queen Elizabeth I "The End of Time – Part One"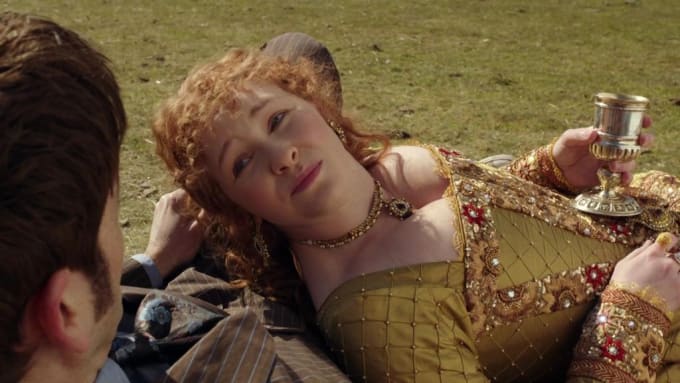 Though this Easter egg is eventually explained, the mentions of Queen Elizabeth I form an untold back-story for the entirety of David Tennant's time in the TARDIS. The Tenth Doctor first encounters the Queen in "The Shakespeare Code"—not that she's pleased to see him. And he memorably mentions her to Ood Sigma in "End of Time," hinting at why she was so mad before. But the dots are connected in "The Day of the Doctor," with Tennant wooing Bess despite believing she's a Zygon.

#2: The Doctor's Parents "Human Nature"
While the identities of the real Doctor's mother and father have long-fuelled fan theories, a series three two-parter saw David Tennant's incarnation briefly live as a human—John Smith. And when John tells Joan about his parents, he name-drops Sydney Newman and Verity Lambert, who were the driving forces behind the creation and production of the first ever Doctor Who series. And to wrap it all up, Ten meets a descendant of Joan's right before he regenerates: Her name? Verity Newman.
#1: Sci-Fi Crossovers "Face the Raven"
Of course, with the entire universe to operate in, the Doctor's bound to have seen our other sci-fi favourites, right? Twelve wasn't too impressed with Alien, and Peter Capaldi's incarnation walks right past a Star Trek-inspired mural in series nine. But that's not the best bit. In "Face the Raven", when Clara speaks to Rigsy, there's a glimpse of Aurebesh in the background—a text taken from Star Wars—which translates into a single, sensational word; Delorean. Mind blown.
Do you agree with our picks? Check out other great clips from WatchMojo UK and subscribe for more great content.