Futurism is powered by Vocal creators. You support
Paul Zuniga
by reading, sharing and tipping stories...
more
Futurism is powered by Vocal.
Vocal is a platform that provides storytelling tools and engaged communities for writers, musicians, filmmakers, podcasters, and other creators to get discovered and fund their creativity.
How does Vocal work?
Creators share their stories on Vocal's communities. In return, creators earn money when they are tipped and when their stories are read.
How do I join Vocal?
Vocal welcomes creators of all shapes and sizes. Join for free and start creating.
To learn more about Vocal, visit our resources.
Show less
Ultimate Epic Battle Simulator Adds Jedi to Playable Clans, and They Kick Ass Against Medieval Knights
What would happen if a Jedi army were to clash with sword-wielding soldiers?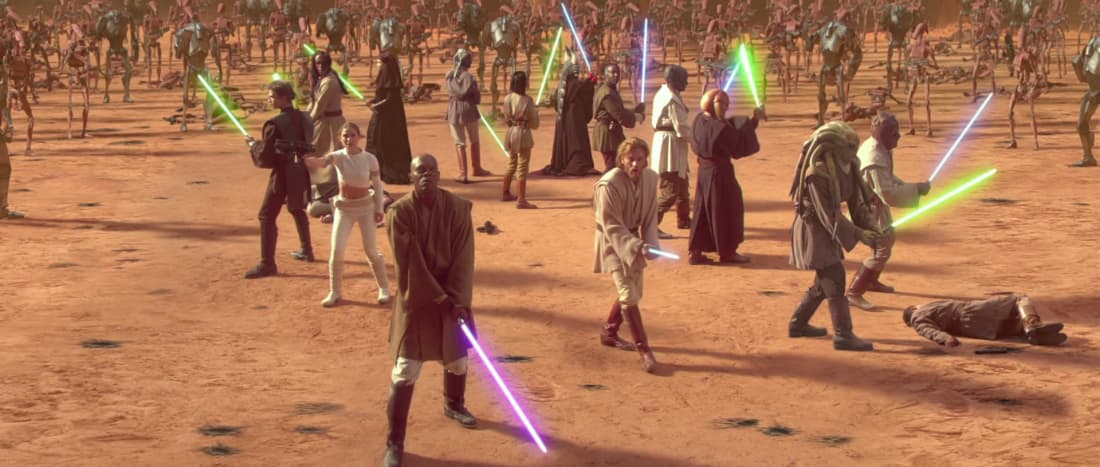 Ever wonder what an epic battle between Jedi and historically accurate, Medieval footmen would be like, well one YouTube user did. SergiuHellDragoonHQ used a unique strategy style game, called the Ultimate Epic Battle Simulator to test out how a brigade of Jedi would stand up to an army of Medieval soldiers. The system has been used in the past to simulate massive battles, but none have utilized the Jedi until now.
To clarify, the test clearly doesn't abide by the rules of the Star Wars universe or use technically accurate portrayals of various soldiers, but it does a decent enough job of showing us what would happen if a Jedi army were to clash with sword-wielding soldiers.
Check it out for yourself and determine whether or not you could see a war going down like that. Be warned, the video is quite lengthy, so you might want to skip towards the end, if you want to see the biggest simulation played out.
As you can see, the Jedi do quick work of the hordes of soldiers, easily wiping four of them off the map at a time. It takes the Jedi some time to get through all of the Medieval knights, but they work through them nonetheless.
To be fair, the footmen would probably be able to outnumber the Jedi in a realistic confrontation. This simulation is merely done in fun, to play out how two drastically different armies would probably find themselves in the midst of battle with each other.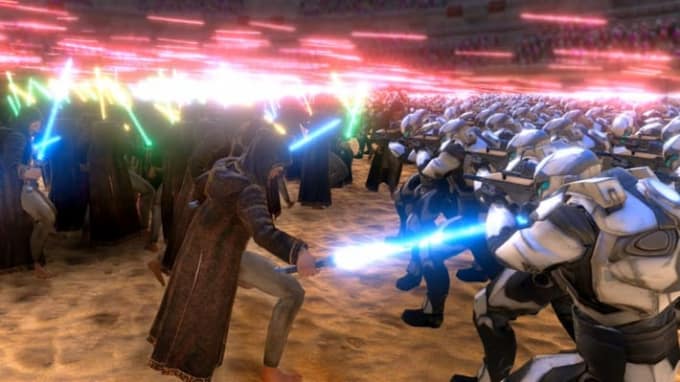 Aside from the Jedi / Medieval footmen clash, other YouTube users have also tested out the same battle simulator with various creations, not limited to people. Zombies, dinosaurs, ancient soldiers, and even Chuck Norris has been included in the UEB simulator. Though, the most entertaining one is probably a battle between an army of Chuck Norris's and Jedi.

All things said, it'll be interesting to see what other simulations are worked up using the UEBS. Plenty of YouTube users are utilizing the UEB simulator, so we should see more battle simulations being worked up in the near future. Various videos have been uploaded on a consistent basis, which means more are to come.
Star Wars: The Last Jedi opens in theaters on December 15, 2017.