Futurism is powered by Vocal creators. You support
Sherry Campbell
by reading, sharing and tipping stories...
more
Futurism is powered by Vocal.
Vocal is a platform that provides storytelling tools and engaged communities for writers, musicians, filmmakers, podcasters, and other creators to get discovered and fund their creativity.
How does Vocal work?
Creators share their stories on Vocal's communities. In return, creators earn money when they are tipped and when their stories are read.
How do I join Vocal?
Vocal welcomes creators of all shapes and sizes. Join for free and start creating.
To learn more about Vocal, visit our resources.
Show less
10 Must-Read Female Science Fantasy Authors
These are the top ten female science fantasy authors who have shaped the genre into what it is today, and welcomed a home for empowered, feminist characters.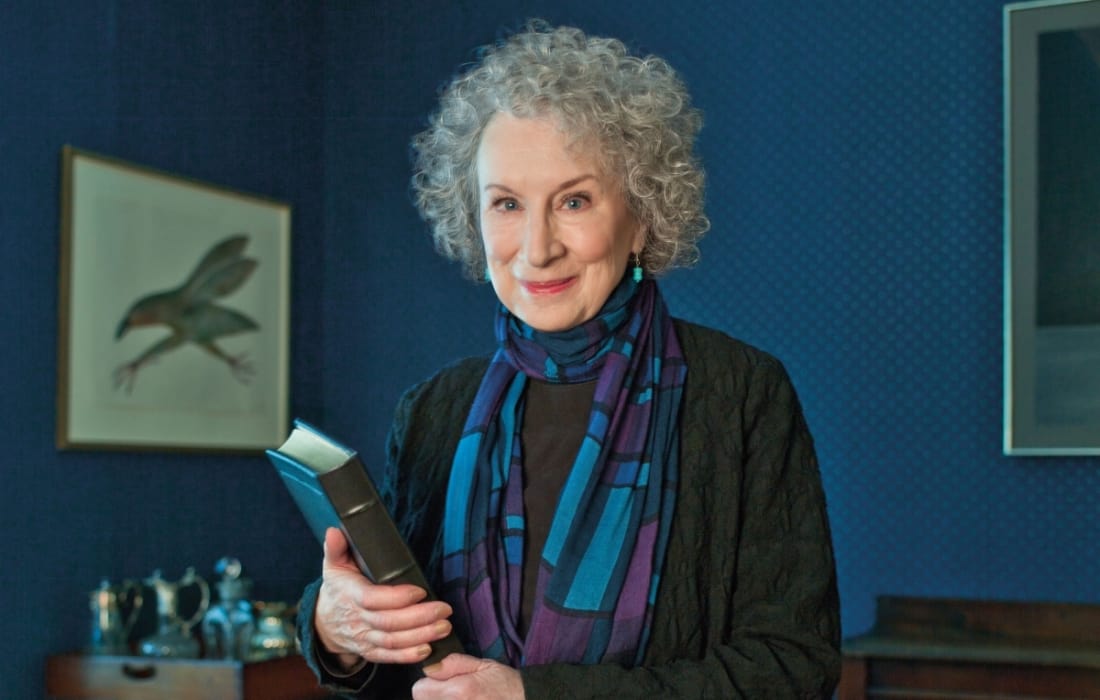 Each of these female science fantasy authors not only broke boundaries for their gender, but created empowered and strong feminine characters for their readers to relate to.
From Tanith Lee to Octavia Butler, these writers helped shape the science fantasy genre into what it is today, and helps their readers feel a part of the genre by writing all types of characters into their work. These are the powerful women who have taken a hold of the science fantasy genre, and what their path to success looked like. 
Tanith Lee
To start off our list of the best female science fantasy authors, Tanith Lee was not only a science fiction writer, but a horror and fantasy author as well. An author of over 90 novels, and 200 short stories, she even wrote two episodes of the television science fiction series Blake's 7.
Becoming the first woman to win the British Fantasy Award for her novel Death's Master in 1980, her career was nothing short of a success. She was also the author of a children's picture book titled Animal Castle, and has many poems published. 
Kameron Hurley
Next on our list of the best female science fantasy authors is Kameron Hurley, a science fiction and fantasy writer and winner of the Sydney J. Bounds Award in 2011 for the Best Newcomer award. Publishing short fiction since 1998, Hurley stepped into the world of novel writing in 2010.
By 2011, she won the Best Debut Novel award by Golden Tentacle Kitschy. She also went on to win the Huga award for Best Fan Writer, as well as Best Related Work for her 2013 essay, "We Have Always Fought: Challenging the Women, Cattle and Slaves' Narrative." Plus, her name is one of many on the Tiptree Award Honor List,
"for works of science fiction or fantasy that expand or explore one's understanding of gender."
Malinda Lo
Some of Malinda Lo's adult novels include Inheritance, Adaptation, Huntress, and Ash. Her debut book was her 2009 novel, Ash, in which she retells the story of Cinderella, with a lesbian twist.
This awarded her many nominations, one of which was the Andre North Award for YA Science Fiction and Fantasy. Celebrated most for her strong, fleshed-out characters, her science fiction novels identify with many young adults, especially women. Her latest release was highly anticipated, and dropped this past October, titled A Line in the Dark. 
Alice Bradley Sheldon
Alice Bradley Sheldon, otherwise known by her pen name, James Tiptree Jr., is one of the most history-making female science fantasy authors of all time. Using a pen name since 1967 until her death in 1987, she was one of the most barrier-breaking women to not write as inherently "male" or "female."
Not until 1977 did the public know her novels were written by a woman. She also used the pen name Raccoona Sheldon for a few years during the 1970s. In 2012, she was finally rightfully inducted into the Science Fiction Hall of Fame for her incredible work in the science fiction genre. Most of her novels fell into the focus of psychological or sociological issues. 
Octavia Butler
Octavia Butler, too, was one of the best American science fiction writers of her time, being born in 1947 and passing only 12 years ago. A winner of multiple Nebula and Hugo awards, Butler was the first science fiction writer to be awarded the MacArthur Fellowship Grant, or "Genius Grant."
Most know for her bestselling novel, Kindred, the novel not only is a ground-breaking book for the genre, but touches on both gender and race issues. Empowering and relatable, Octavia Butler is certainly one of the most relevant authors in the genre still today. 
Pat Murphy
Pat Murphy is yet another one of the greatest female science fantasy authors you need to check out. A writer of both science fiction and fantasy novels, she uses the ideas of the absurdist pseudophilosophy pataphysics to base her writing on.
Residing in San Francisco, the novelist has won the Nebula Award for both her second novel titled The Falling Woman and a novelette titled "Rachel in Love." Later in her career, she produced a short story collection, Points of Departure, that won the Phillip K. Dick Award. And finally, in 1991, her novella, Bones, won the World Fantasy Award. 
Alice Mary Norton
Much like Alice Bradley Sheldon, Alice Andre Norton wrote under a male pen name, Andre Norton. She was the first woman to be inducted into the Science Fiction and Fantasy Hall of Fame for writing both science fiction and fantasy. She also wrote historical fiction and some contemporary fiction.
Some of her other male pen names were Andrew North and Allen Weston. She was the first woman to be titled the SFWA Grand Master as well as the Gandalf Grand Master of Fantasy. Many of her books followed a hero's journey, much like her longest series Witch World, which was published in 1963. 
Malka Older
Both one of the best female science fantasy authors and humanitarian workers, Malka Older was an award-winning author and eight-year humanitarian aid. Her first novel was only released in 2016, titled Infomocracy, which is the first in the series The Centennial Cycle.
The second addition to the series was released last year. However, with over a decade of humanitarian aid and development experience, her career is certainly impressive, which has led to her great success as a new author in the fantasy genre. 
Ann Leckie
Both an author and editor of science fiction, Ann Leckie's career is concentrated solely on the genre of fantasy and fiction. Her debut novel was published in 2013, Ancillary Justice, winning the Hugo Award for Best Novel in 2014, plus the BSFA Award, the Author C. Clark Award, and the Nebula Award, not bad for a debut book.
The novel has two sequels as of yet, and both of the books were awarded the Locus Award, on top of being nominated for the Nebula Award. They are titled Ancillary Sword and Ancillary Mercy. 
Margaret Atwood
To complete our list of the best female science fantasy authors, we couldn't forget to recommend you with the incredible novelist, Margaret Atwood. Not only an author, but a poet, literary critic, essayist, environmental activist, and inventor, her career is certainly impressive. With sixteen novels, ten books of non-fiction, and eight collections of short fiction under her belt, her output as an author is unmatchable.
Winning the 2000 Man Booker Prize for The Blind Assassin, and the Peace Prize of the German Book Trade, Prince of Asturias Award for Literature, and the Arthur C. Clarke award, she has even been the recipient of The National Book Critic Circle's Ivan Sandrof Lifetime Achievement Award this past year. And that's just some of the awards she has received.