Futurism is powered by Vocal creators. You support
Ghezal Amiri
by reading, sharing and tipping stories...
more
Futurism is powered by Vocal.
Vocal is a platform that provides storytelling tools and engaged communities for writers, musicians, filmmakers, podcasters, and other creators to get discovered and fund their creativity.
How does Vocal work?
Creators share their stories on Vocal's communities. In return, creators earn money when they are tipped and when their stories are read.
How do I join Vocal?
Vocal welcomes creators of all shapes and sizes. Join for free and start creating.
To learn more about Vocal, visit our resources.
Show less
Beautiful New 'Rogue One' Poster Revealed, Plus New Trailer Set for Thursday Morning
Boy... Do those Star Wars fellows know how to make a gorgeous poster or what?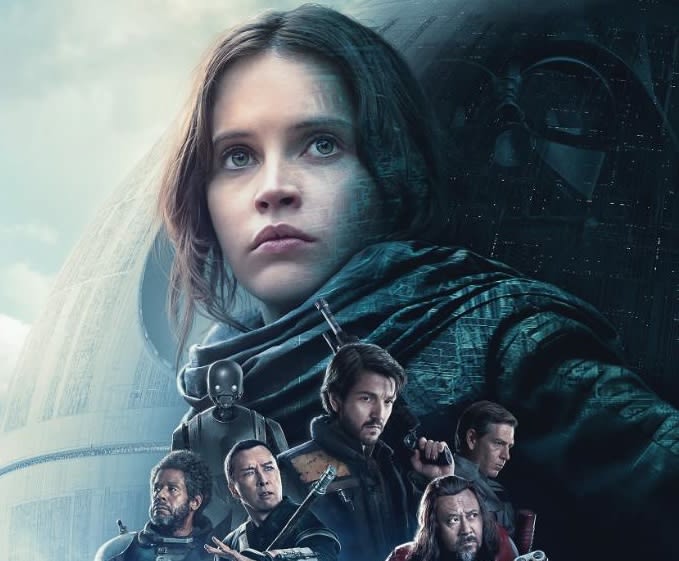 Boy... Do those Star Wars fellows know how to make a gorgeous poster or what?
The official Star Wars twitter account revealed a new poster for the highly anticipated Rogue One: A Star Wars Story today and if you blinked, you could have missed the best part!
New Poster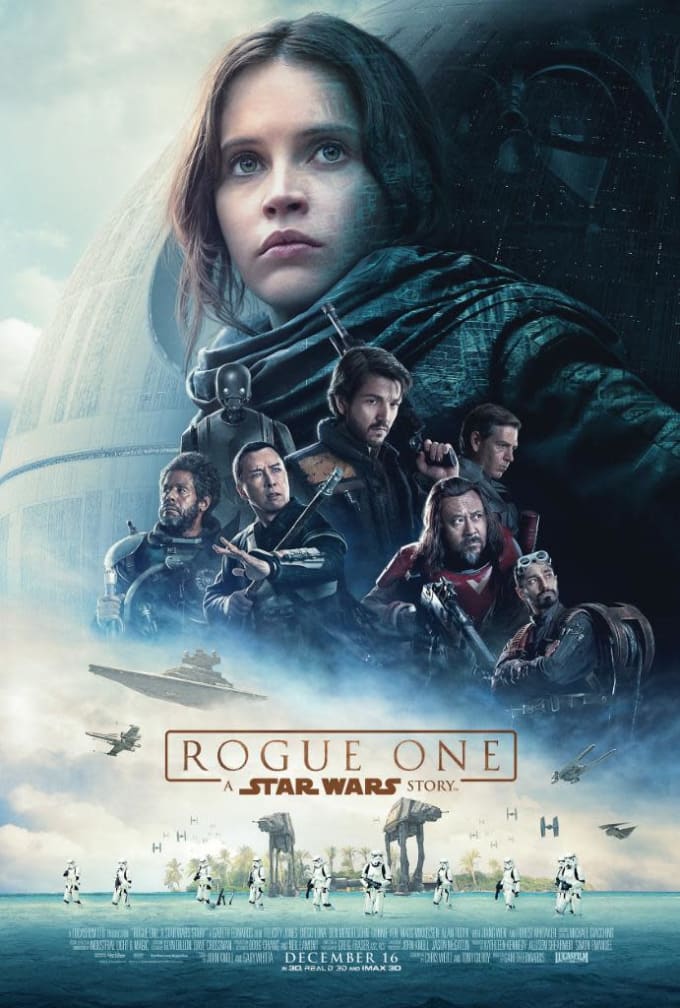 The poster features all the characters everyone is incredibly psyched to see including Forest Whitaker's Saw Gerrera, Alan Tudyk's K-2SO, Donnie Yen's Chirrut Imwe and Diego Luna's Captain Cassian. There are also all the stormtroopers, AT-ATs and TIE Fighters your heart can desire.
Jyn, Vader And The Death Star
The standout of this poster has to be the glorious shot of Felicity Jones' Jyn Erso with the Death Star in the background and Darth Vader looming over her left shoulder, juxtaposing the light and darkness of her journey in what is sure to be an incredible ride come December.
I am not sure what other additions could be made to this beautiful poster to make me happier... Maybe if it was announced that Matt Damon will make a special appearance as Planet Jedha's Sexiest Man Alive.
Rogue One: A Star Wars Story is set prior to the events of Star Wars IV: A New Hope and will center on a group of Rebel spies on a mission to steal the plans for the Galactic Empire's new weapon, the Death Star.
Watch the first trailer below!
New Trailer To Debut Tomorrow Morning On GMA
Fans will have something to look forward to tomorrow morning as Good Morning America will release a new trailer for Rogue One.
Rogue One: A Star Wars Story, directed by Gareth Edwards, is set for release on December 16th, 2016.