Futurism is powered by Vocal creators. You support
Ken Baumann
by reading, sharing and tipping stories...
more
Futurism is powered by Vocal.
Vocal is a platform that provides storytelling tools and engaged communities for writers, musicians, filmmakers, podcasters, and other creators to get discovered and fund their creativity.
How does Vocal work?
Creators share their stories on Vocal's communities. In return, creators earn money when they are tipped and when their stories are read.
How do I join Vocal?
Vocal welcomes creators of all shapes and sizes. Join for free and start creating.
To learn more about Vocal, visit our resources.
Show less
Can Technology Help Mankind's Moral Compass?
Guide was a moral compass built for the body, a new fiction piece by Ken Baumann.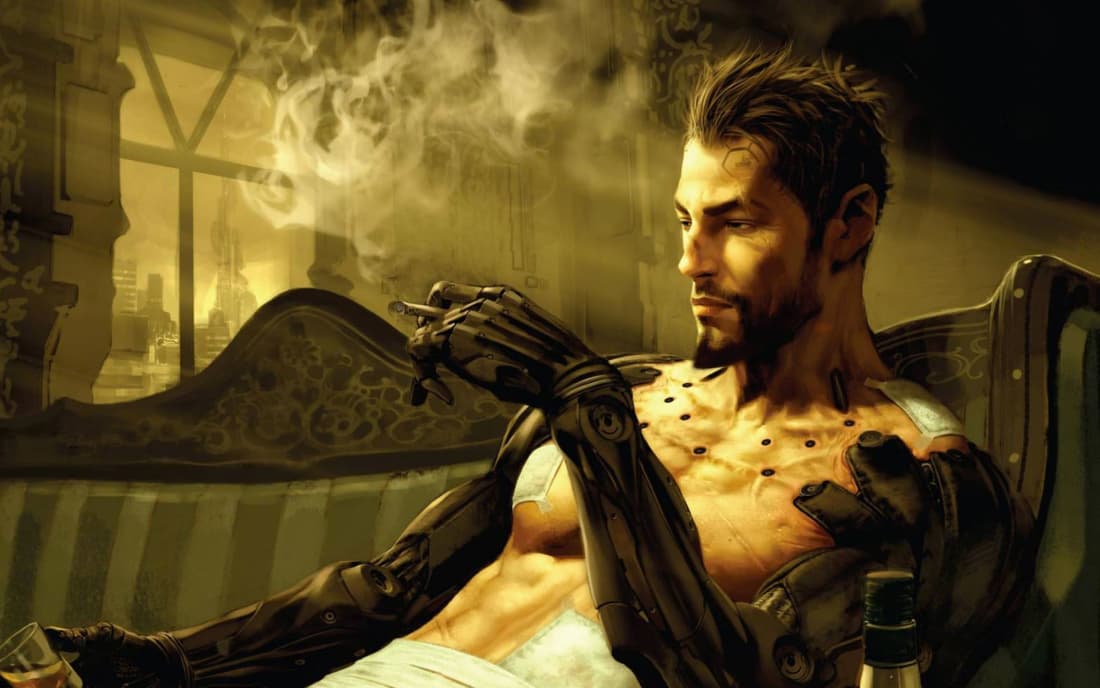 Guide, like most new technologies, began in a billionaire's dream of reason. The PR-generated story of Guide's origin posited it as a passion project of Metra's cofounder and longtime CEO. Its aim was simple, universal: help people act more rationally.
And, like most complex tools, Guide's producers were the most ruthless pursuers of its reality. Metra and its founders cannot claim genesis of the idea: for years, hobbyists, hackers, grinders, and entrepreneurs made minor steps toward building a functional prototype. But their movement to realize this technology was slowed, and eventually stopped, by a widespread lack of time, material resources, and money.
By now, Metra, riding a five year stock market high, was autonomous—its name intractably used as a verb in every networked household—and unassailed by competitors. Coming as a surprise in the last days of August, Guide was announced to the public.
Guide the Future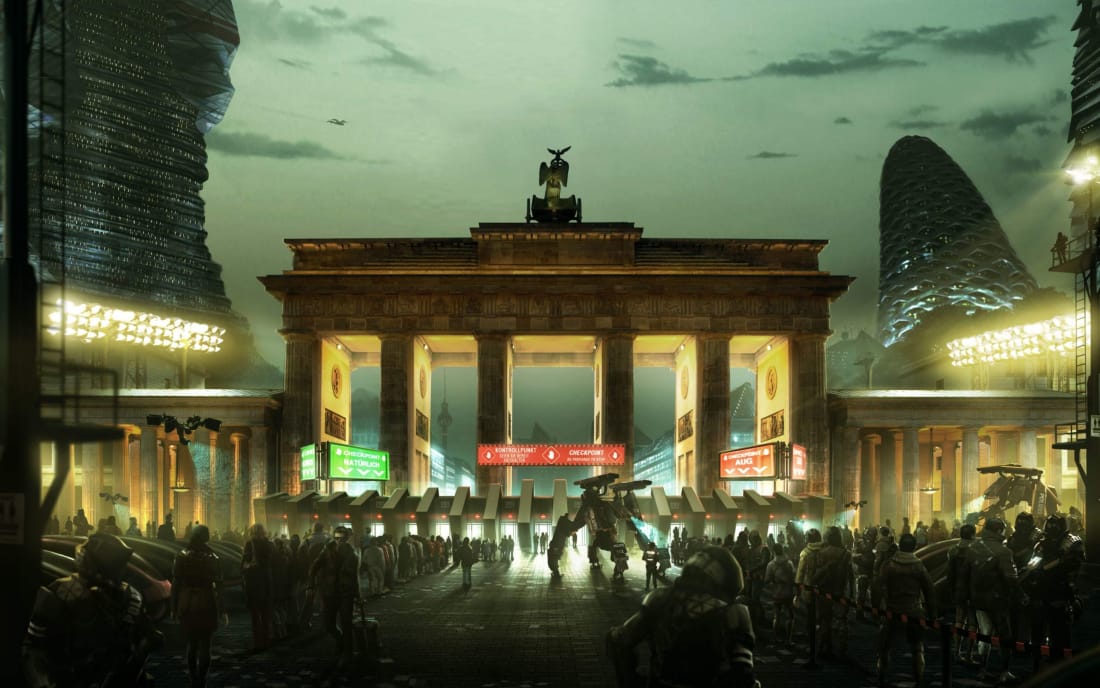 Initially presented in the form of a shirt-button sized earpiece connected to a four millimeter wide curved idaprene piece that subtly curved at your temple to angle its projections in front of your right eye, Guide ignited the internet's technological fetishists and neomaniacal consumers. Within two days, roughly three and a half million people signed up for Guide's beta run.
Guide's first and only advertisement showed its users—in order of increasing rationality and in convincingly shot POVs—opting out of a mail order catalog, finding a better deal on car insurance, turning down dessert, correcting an underestimation of a project's budget and duration, opting not to sell Metra stock, corroborating a statistical inference of a drug's side effects, drunkenly handing over car keys to a receptive bartender, and, mid-argument, apologizing to a blandly gorgeous wife, ending our collective and conservatively rendered argument. The video's coda: the handsome male user, now revealed, backlit, and Guide equipped, hands his wife a bouquet of seasonal flowers.
The beta began. Early users—tech pundits, journalists, celebrities—used Guide mostly to adhere to their diets, avoid conflict with their significant others, and save money on goods and services. A handful of early testers tried to break it, toying with its software's operative logic—modifying what they dubbed its "concentric circles of virtue"—but these users were promptly served cease and desist letters. Those who weren't quietly and successfully litigated, that is.
Metra, convinced of Guide's market potential, began selling units for ¥1800, or around $4600 USD, on September 2nd, precisely one year after its first day of public adoption.
Tech Takes Over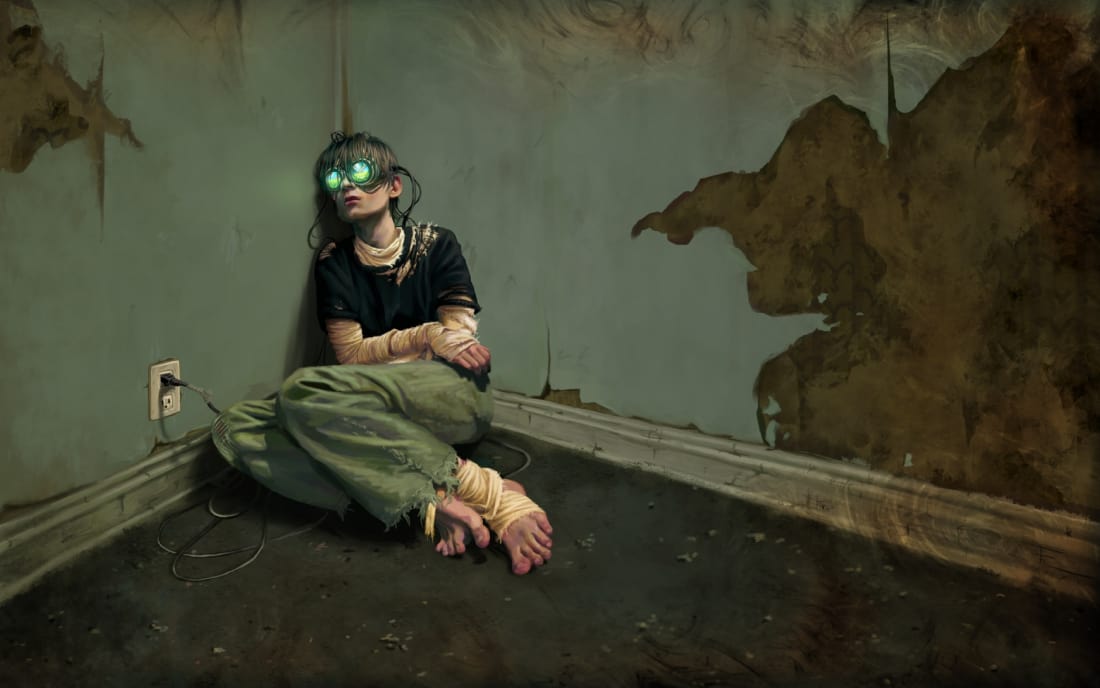 At first, you could feel them around you. After the units got refashioned to match the dominant new tech aesthetic, holy in their newfound invisibility, you couldn't really tell who was using. But you could sense it—you could see the quick glaze in their smiles, the tiny flicker of the idaprene projection in their contracting right pupil—could feel the split second pause when they reached for their next cold beer. Us homebrew grinders were tuned to this shit. It got to be a game. Spot a goodie, get your next round bought. See who can tip their circles the fastest. Easier for us girls, but you know: that sort of thing.
But then Metra and the goodies got quiet. Tech silence, an impossible bird those days. Naturally, I was curious on the silence, on Metra's no new OS updates, product improvements, use guides. But then it started to make sense: they were shutting themselves up because of the force of the thing. Guides and their goodies were quietly congregating, their moneyed cliques spreading like tumors in China, Brazil, India, the New Tundra. It was ridiculous how ubiquitous the thing got—goodies were in every cabinet, boardroom and summit. My friend, a loophole bond trader for one of those skull and bones firms, said that the software was so hasty, so operative, that goodie traders barely had to think. They'd just bustle into some positions and let the Guides do the work. I asked this same friend what they would do if the network went down. He shrugged, bit his cell burger, and said, "Probably retire. When someone's holding your hand that tight and so warm, who wants to cross the street on their own?"
Rage Against the Machine
I picked at my napkin, feeling around for some destruction. And what would they do if the the logic got reprogrammed? My friend looked up at me with a mouth full of that faux grilled culture, just beaming. "The question is not what would they do. The question, madame, is what wouldn't they do?"
One night, the air dank with LA's ABCs, I remembered an old game my brother made me play, years and years before he died, called Monopoly. The first time we played—I was maybe eight or nine—he told me, "Look: the game's rigged, okay? The luckier you get the richer you get, and the richer you get, the meaner you get. That's not a hunch, okay? That's science. So I want you to play, but I want you to remember that the whole time. And I want you to fight it."
I picked at my napkin, feeling around for some destruction. And what would they do if the the logic got reprogrammed? My friend looked up at me with a mouth full of that faux grilled culture, just beaming. "The question is not what would they do. The question, madame, is what wouldn't they do?"
Time's passed, but my fists are still clenched.
So I started the brawl.