Futurism is powered by Vocal.
Vocal is a platform that provides storytelling tools and engaged communities for writers, musicians, filmmakers, podcasters, and other creators to get discovered and fund their creativity.
How does Vocal work?
Creators share their stories on Vocal's communities. In return, creators earn money when they are tipped and when their stories are read.
How do I join Vocal?
Vocal welcomes creators of all shapes and sizes. Join for free and start creating.
To learn more about Vocal, visit our resources.
Show less
Chinese J-16 Fighter Jets Reveal Extra Terrestrial Intelligence
Earthlings Don't Understand ET Fighter Tactics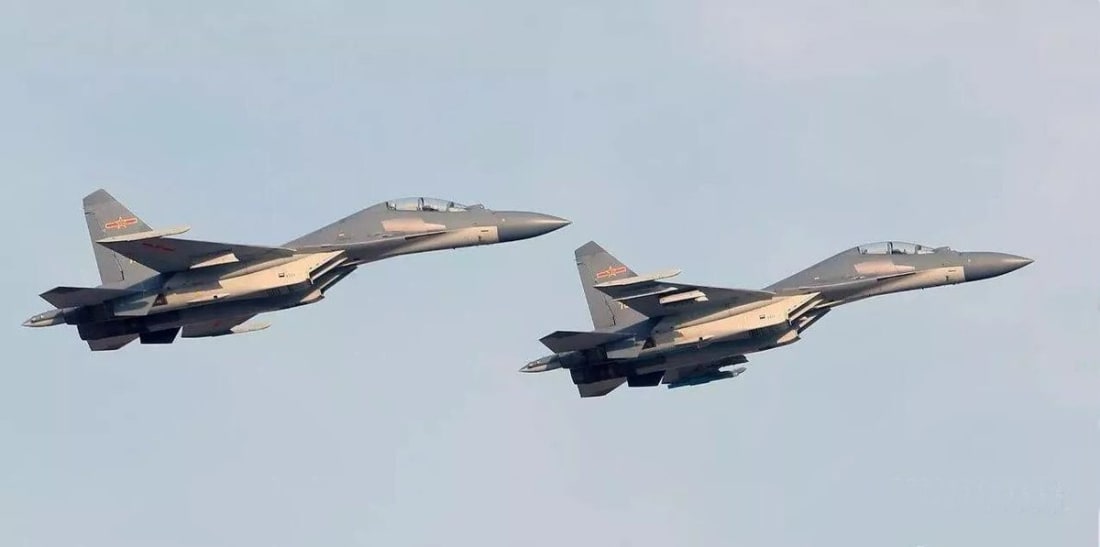 China's new Shenyang J-16 multirole fighter jet has been entering service in increasing numbers. Press release photographs reveal something very interesting if you know what to look for.

Air combat has been around for a little more than a century now. While the aircraft technology has advanced rapidly the tactics the pilots use to fight in combat has made little progress.

Is it possible Humanoid Extra Terrestrials Live Among Us (HETLAU)? Is it also possible some of those HET would be pilots operating in a hextary?

Earthling pilots still use the same basic leader wingman terminology to describe their respective relationship with each other when flying in combat. In the photo above you can see a two-ship section comprised of a Leader and Wingman.
When ET or HET pilots fly they know how to operate with a different set of terminology that allows them to fight in more advanced tactical formations than Earthing fighter pilots do. If HET pilots were in the two ship formation above they would refer to themselves as Energy and Angles instead of Leader and Wingman.

This same concept works for both Earthling and ET / HET pilots in 4 ship formations as well. There you have two two-ship formations joined up to form a four-ship formation. The Earthling formation is division comprised of a lead section and wing section. The ET / HET formation is comprised of an Energy section and an Angles section. 

Four Ship F-22 and F-35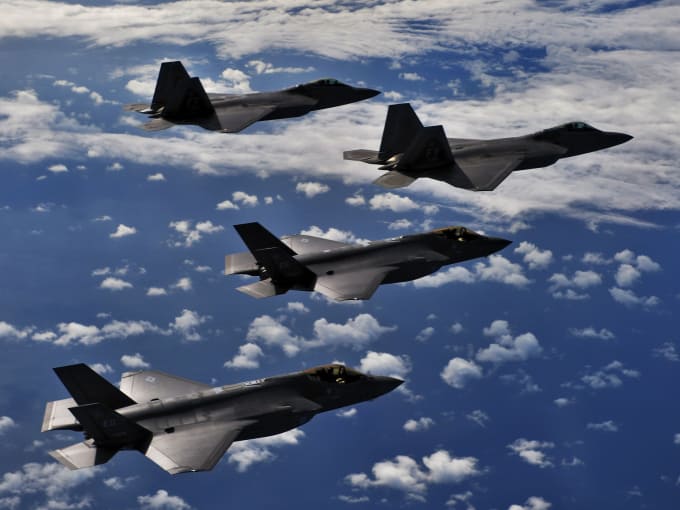 For instance, in the above photograph, you have a four-ship formation with a lead section of F-22's and a wing section of F-35's in a right-handed finger four formation.
Four Ship Volutes (UFOs)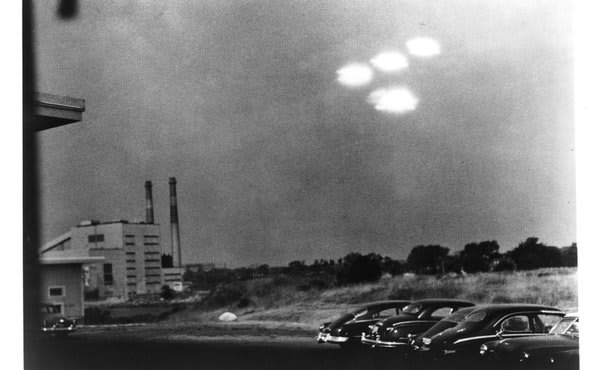 In the photo above you can see 4 volutes (UFOs). The energy section is the two volutes on the right side, the angles section is the two volutes on the left side. They are all in a left-hand finger four formation.
ET / HET pilots know how to fight with Earthling formation tactics but Earthlings don't know how to fight with ET / HET formation tactics.
When you see Earthling fighter aircraft you can look at the formation they are in and see that they don't understand how to fight in ET / HET formation tactics.

The key is the three ship formation. Earthlings call it a Skein, Three Plane, Three Ship, Trio, Vee, Vic, or Wedge formation. The problem is the Earthling pilots have an SOP (standard operating procedure) which allows them to provide mutual support for each other in a two-ship leader wingman formation.  They can accomplish the same thing in four-ship formations because it is just two groups of two, so if they have problems they can just split back into their respective two-ship formations and fight from there.

The key is the Earthlings don't like to fight from a three-ship formation because it does not offer them the ability to provide mutual support for each other. The problem lies in the way they have not evolved how they refer to themselves when operating in formation. An Earthling three-ship formation will refer to themselves as Leader, Wingman, Wingman. This means there is no easy way to distinguish the two wingmen apart.

The ET  / HET pilots solve this problem by referring to the three pilots in the three-ship section as Intercept, Energy, Angles. This allows them to easily distinguish themselves apart and provide mutual support for each other. In addition, the pilots can train how to fight in each of the three component parts Intercept, Energy, and Angles. That way they can join up in any three ship section in any one of the three component parts and be fluent with the other pilots.

So when you see aircraft in formation you can now know how ET intelligence can be seen right here on Earth.

Three Ship Vee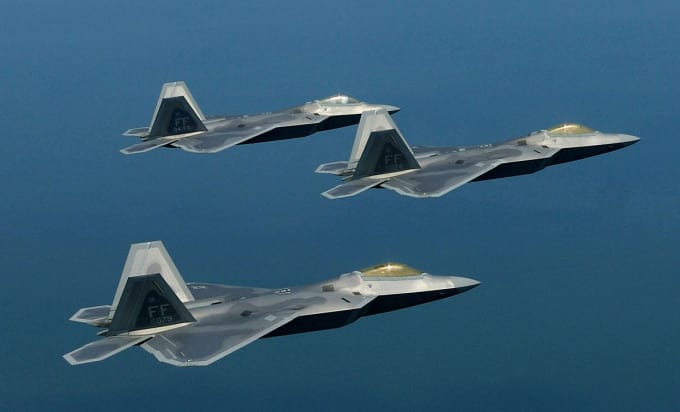 Earthling pilots prefer to only use the three-ship formation as a transitional formation to get three planes and pilots from point A to B. When they know there is a chance they will see combat they prefer to be in a two-ship or four-ship formation.
Tactical Vee of Volutes (UFOs)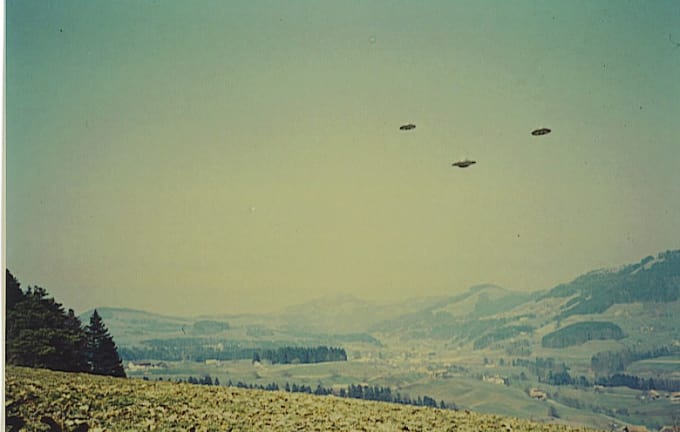 Tactical Vee of Volutes