Futurism is powered by Vocal creators. You support
Lewis Jefferies
by reading, sharing and tipping stories...
more
Futurism is powered by Vocal.
Vocal is a platform that provides storytelling tools and engaged communities for writers, musicians, filmmakers, podcasters, and other creators to get discovered and fund their creativity.
How does Vocal work?
Creators share their stories on Vocal's communities. In return, creators earn money when they are tipped and when their stories are read.
How do I join Vocal?
Vocal welcomes creators of all shapes and sizes. Join for free and start creating.
To learn more about Vocal, visit our resources.
Show less
Doctor Who's 'Twice Upon a Time' Is a Thrilling Adventure Centred Within 'The Tenth Planet'
"He's not in charge of everything. He doesn't know all the answers."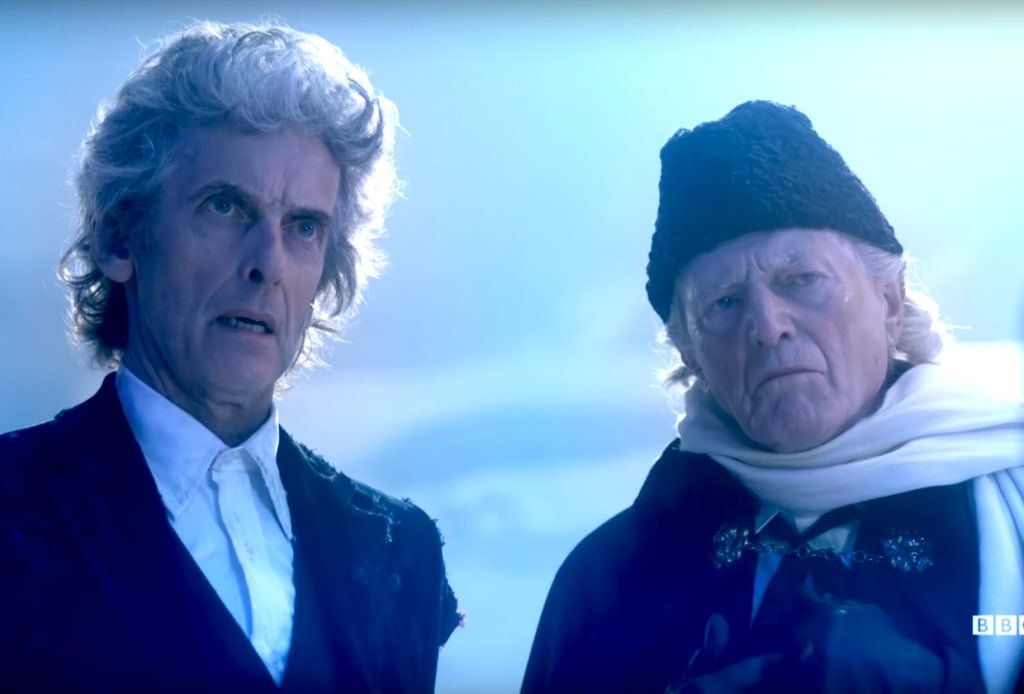 Since the revival back in 2005, Doctor Who has become well-known for its exciting and anticipating Christmas Specials. Over the last twelve years, the Doctor has saved Christmas Day from the spooky looking Sycorax, Empress of the Racnoss, The Master, and so much more! 
Regarding this year's Christmas Special titled "Twice Upon A Time," little information has been revealed to fans of the long-running science fiction show. However, with the latest Doctor Who Magazine now on shelves, Doctor Who actor, David Bradley, has released some exciting news and information to get fans in the Christmas spirit.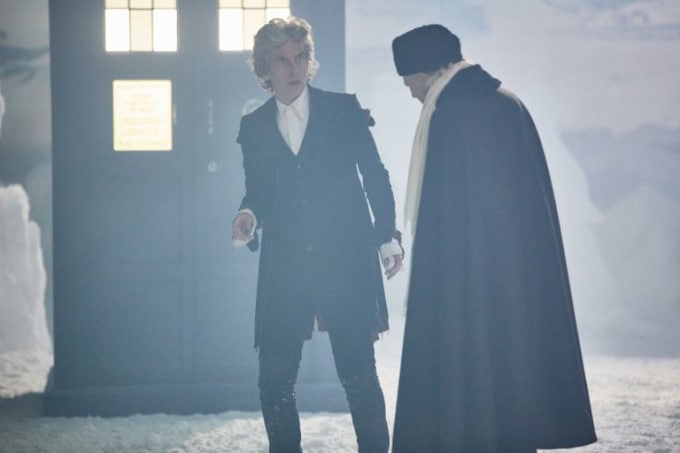 At the very end of the Season 10 finale of Doctor Who, fans were left shocked when Peter Capaldi's Twelfth Doctor came face-to-face with his first incarnation in the middle of a snowy landscape. This of course lined things up nicely for the Christmas Special, which is now just over a month away. 
The First Doctor, originally played by William Hartnell, is making an onscreen comeback as Broadchurch and Harry Potter actor, David Bradley, has excitingly taken on the role. What's even more exciting, during the finale, "The Doctor Falls," the two Doctors had no idea that they were the same person. With that in mind, fans are desperate to know what will happen next. 
Despite the BBC keeping their lips sealed, Bradley has been speaking to the Doctor Who Magazine and explained what it was like working with Peter Capaldi and on "Twice Upon A Time." Bradley said: 
"It's been a great pleasure working with Peter. I think he's fabulous. He's got the right amount of quick-wittedness, and eccentricity, and the wild imagination. And he looks great." 
Following on from that, Bradley has explained that fans should expect some "rivalry" between the First and Twelfth Doctor, as there's a "little bit of one-upmanship." However, there's also some "creeping admiration and appreciation of the other, from both sides."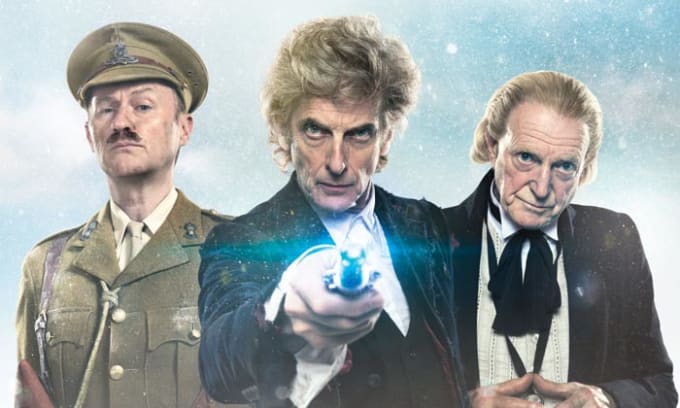 The 2017 festive episode is now confirmed to take place during the serial "The Tenth Planet," which was the First Doctor's final story. "Twice Upon A Time" has been described as a thrilling adventure taking place between scenes twenty-one and twenty-two of episode four of "The Tenth Planet."
Even though "Twice Upon A Time" takes place during a specific part of "The Tenth Planet," scenes earlier on in the gripping serial will be recreated this year. During the first trailer for the latest Christmas Special, fans were treated to scenes of the Snowcap Tracking Room, as well as the First Doctor's companion, Polly. But, not only that, we were given a quick glimpse of a very specific speech from episode two of "The Tenth Planet." 
The specific scene shown at the start of the trailer has proved to have been a challenge to film. During his interview, Bradley explained:
"I had to have my face within a millimetre of Hartnell's, so that the black-and-white version from 1966 will morph into me. Even the fire extinguisher behind my head had to be absolutely right.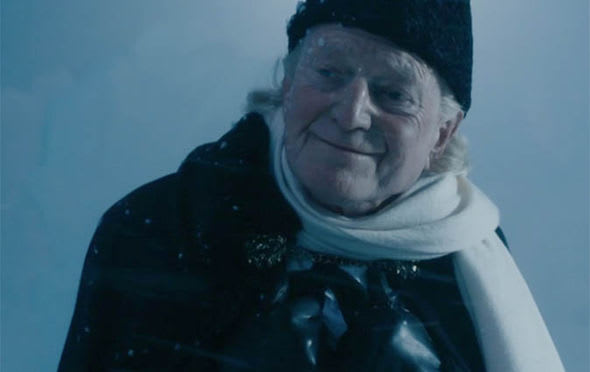 With the morphing from Hartnell to Bradley being a success, Bradley now hopes that fans don't sit there and say, "well it's obviously not the same bloke."
Finishing his interview, Bradley said:
"You do your best, and you hope the fans will accept the fact you're playing a different version of him."
David Bradley is absolutely right and fans can't wait to see Bradley back in action as the Doctor. You can find the full interview with David in the new issue of the Doctor Who Magazine, which is out now! Or if you wish to keep the Christmas Special a surprise, then you'll catch Bradley alongside Capaldi this Christmas, where Capaldi will bow out and pass the TARDIS key to Jodie Whittaker.