Eerie 'Doctor Who' Photos Hint Of A Familiar Villain Making An Explosive Comeback
It Could Be Time To Hide Behind The Sofa Again...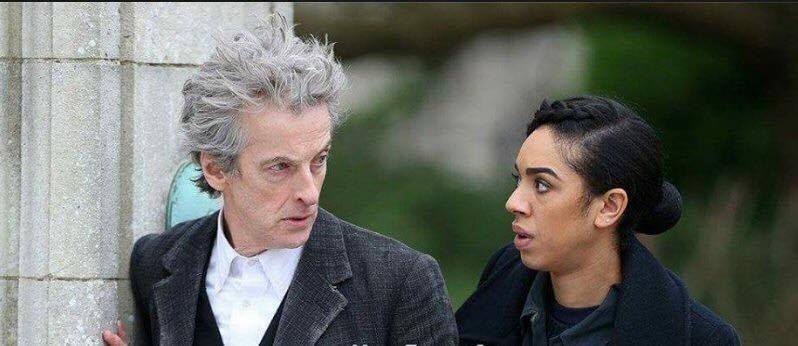 *** HUGE SERIES 10 SPOILERS! READ AT YOUR OWN RISK! ***

With 2017 finally upon us, and #DoctorWho fans are even more hyped than ever before! Since series 9 of the show, Doctor Who has been on and off viewers screens. Unfortunately due to major sporting events (Rio Olympics and the Euro 2016) Doctor Who was forced off air, meaning series 10 had to be postponed until April 2017. But it wasn't all doom and gloom as as always we were treated to our annual Christmas Special, and this year it was #Superhero based with The Return of Doctor Mysterio!
With January coming to a close, fresh photographs from Doctor Who have emerged on Twitter revealing a whole lot more for what the series will actually hold. We have already been treated to a teaser trailer, but these eerie photos tell a completely different story.
SPOILERS ARE REVEALED FROM HERE ON. CONTINUE READING AT YOUR OWN RISK.
Hello Old Friend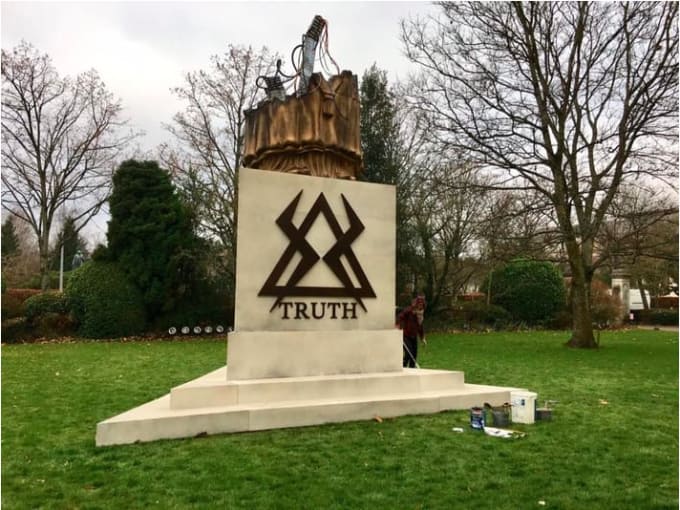 Back in series 3 first broadcast in 2007, Doctor Who fans were introduced to a new villain more scarier than the Daleks... The Weeping Angels, created by current showrunner Steven Moffat. Including their debut episode, the Weeping Angels have appeared in a total of 7 episodes. However in some of these episodes, their appearance wasn't heavily part of the main storyline. Hell Bent being one example.
With all that put aside, it looks as though Steven Moffat is set to leave Doctor Who after Christmas in an explosive way. Literally. Fan photographs have been spread across social media resembling a monument with a triangle symbol with the word 'Truth' written underneath it. However there appears to be what resembles a quarter of a Weeping Angel body with two sword like props sticking out of it. But, it appears the Weeping Angel has been exploded or blown itself up as part of its plan. Are the Weeping Angels hiding a secret and the truth is about to come out? Obviously it's going to be kept confidential what this even is and what it's actually about, but believe me fans are eager to know now!
Update On Series 10
Cast - It was confirmed back in 2016 that Peter Capaldi will be returning as the Doctor and it was also revealed that he will be joined by Pearl Mackie as the new companion following Jenna Coleman's departure as Clara Oswald. Matt Lucas will be returning as a"full time companion" as his iconic character Nardole". Michelle Gomez will be flying back onto our screens as Missy, as well as David Suchet making his debut appearance in Doctor Who.

Locations - As always, Doctor Who is being filmed in its usual studios in Cardiff, South Wales. But, series 10 has been out on location in Valencia in Spain as well as Bristol in England.

Air Date - As it stands there is currently no confirmed air date for the 10th series. However, we already know for certain that the air month is April as leaked by Capaldi himself. On the other hand, rumours are suggesting that it will be returning to BBC One on April 15th which is Easter Saturday and returning to its usual procedure of airing a series in the spring before it was moved to the autumn.