Futurism is powered by Vocal.
Vocal is a platform that provides storytelling tools and engaged communities for writers, musicians, filmmakers, podcasters, and other creators to get discovered and fund their creativity.
How does Vocal work?
Creators share their stories on Vocal's communities. In return, creators earn money when they are tipped and when their stories are read.
How do I join Vocal?
Vocal welcomes creators of all shapes and sizes. Join for free and start creating.
To learn more about Vocal, visit our resources.
Show less
The Millennium Falcon Could Have A New Paint Job And Other Features In The 'Han Solo' Prequel
The fastest hunk of junk in the galaxy is sure to play a major role in Ron Howard's as-yet-untitled Han Solo spinoff.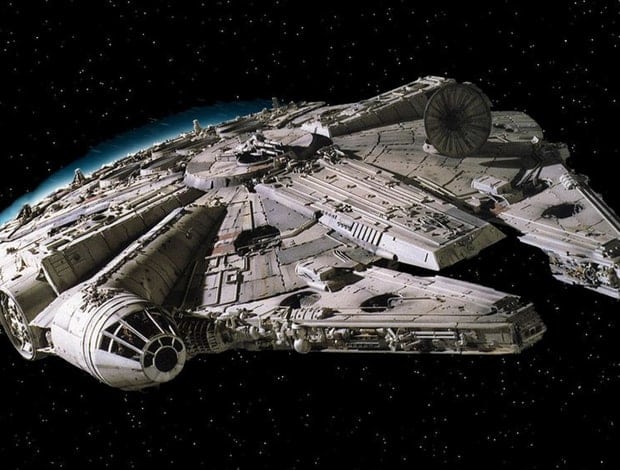 The fastest hunk of junk in the galaxy is sure to play a major role in Ron Howard's as-yet-untitled Han Solo spinoff. No origin story for Han would be complete without that fateful Sabacc game for which he won the Millennium Falcon.
But the Falcon may not quite be as we know her. MakingStarWars.net has just published an intriguing new rumor that this early Falcon may have a subtly different design (and paint-job) to the one we know and love. And if so, it's even going to be different to the 7,541-piece LEGO set that was recently announced!
Here's What We Know
According to this rumor, the Han Solo movie will feature the Falcon as a brand new ship only recently acquired by Lando Calrissian. Instead of the usual white-and-grey look, it will have blue detailing with a white base coat of paint. You're talking a similar look to the one we briefly saw in Revenge of the Sith.
Intriguingly, MSW also report that the film will show us the Falcon actually doing its job — smuggling spice. In a scene that makes sense of the Falcon's design, we'll see an attachment hooked up to the front of the ship's front "forks" that elongates the front of it. Although it looks seamless, it's a perfect way to smuggle spice; if things get too complicated, you just dump the shipment. We can assume that's exactly what poor Han did to Jabba's shipment, just before the events of A New Hope.
Now, these may just be rumors, but they make perfect sense. Han's a mechanic as much as anything else, and over the years he owned the Falcon he'd inevitably make a lot of modifications. The old Expanded Universe talked about Han retrofitting everything from the engines to the gun turrets, suggesting that the Falcon essentially became a custom build unlike any other YT-1300 in the Galaxy. The Falcon of the Han Solo spinoff will be before any of Han's custom work.
If Han really did soup up the engines, it may not even be half so fast as the ship we know so well.
MakingStarWars.net has a solid reputation, and strong industry contacts with Lucasfilm. What's more, this particular rumor makes perfect sense. It suggests that, for the Millennium Falcon, the #HanSolo movie will see the ship transition from the one we briefly glimpsed in Revenge of the Sith to the tremendous starship we swiftly learned to love in A New Hope.