Futurism is powered by Vocal creators. You support
Ghezal Amiri
by reading, sharing and tipping stories...
more
Futurism is powered by Vocal.
Vocal is a platform that provides storytelling tools and engaged communities for writers, musicians, filmmakers, podcasters, and other creators to get discovered and fund their creativity.
How does Vocal work?
Creators share their stories on Vocal's communities. In return, creators earn money when they are tipped and when their stories are read.
How do I join Vocal?
Vocal welcomes creators of all shapes and sizes. Join for free and start creating.
To learn more about Vocal, visit our resources.
Show less
Why 'Star Wars Episode V: The Empire Strikes Back' Is the Father of All 'Star Wars' Movies
With how popular the franchise is, there will always be debates on which installment is superior...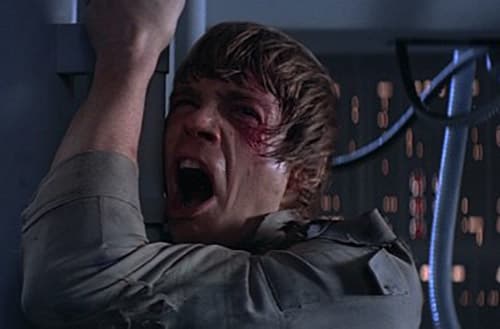 The #StarWars franchise spans decades and generations, with the first installment, A New Hope releasing back in 1977. The original trilogy is beloved by many, the prequels exist and the future installments have everyone giddy with excitement. With how popular the franchise is, there will always be debates on which installment is superior...
The answer to which is easily Episode V: The Empire Strikes Back.
The beauty of film is that it is all subjective and we can all hold our own respective opinions as to which Star Wars instalment is our personal favorite/which we believe to be the best. The Empire Strikes Back managed to change the game in terms of how future films tackle their sequels by focusing on expanding the mythology of its predecessor rather than relying solely on the nostalgia factor of it. The film is arguably one of the greatest sequels of all-time and I will give you my thoughts on why it is the best Star Wars episode.
Darker Is Better
As cliché as it sounds now, the darker tone of Episode V truly makes it as enjoyable as it. By the end of A New Hope, we were given just that: hope. As Empire progresses, any hope we had slowly deteriorates and by the end of it, we're left with our jaws dropped wondering, "what are they going to do now?!"
The incredible hardships our heroes face develop them immensely. Had it not been for the tone, viewers would have been left with yet another film that has everything tie together in a nice, perfectly wrapped package by the conclusion. This is an example of when the real bad guys, not the #SuicideSquad-esque bad guys, come out on top... And it is beautiful.
Our charismatic rogue, Han Solo gets frozen in carbonite, damn it!
"No... I Am Your Father"
James Earl Jones, the voice of Darth Vader, recalls reading the script in which Vader reveals to Luke that he is his father:
"... I said to myself... [Vader]'s lying. I wonder how they're going to play that lie out."
Jones' initial reaction is probably what 100% of the audience believed when they heard him utter those infamous words. Vader is the amalgamation of all things terrifying in the Star Wars universe and he is Luke's father? Going this route with the main antagonist of a universe is, for lack of better words, incredibly ballsy. It is utilized to progress the story of Luke Skywalker and the idea of Luke turning to #TheDarkSide is a legitimate possibility. If Darth Vader is his father, what kind of crazy components of the Dark Side are in Luke's blood?
Do you think Episode V is the superior Star Wars episode? Let us know in the comments below!