Futurism is powered by Vocal creators. You support
Pouria Nazemi
by reading, sharing and tipping stories...
more
Futurism is powered by Vocal.
Vocal is a platform that provides storytelling tools and engaged communities for writers, musicians, filmmakers, podcasters, and other creators to get discovered and fund their creativity.
How does Vocal work?
Creators share their stories on Vocal's communities. In return, creators earn money when they are tipped and when their stories are read.
How do I join Vocal?
Vocal welcomes creators of all shapes and sizes. Join for free and start creating.
To learn more about Vocal, visit our resources.
Show less
'Artemis': A Book Review
The science is strong with 'Artemis.' The characters, well, not so much!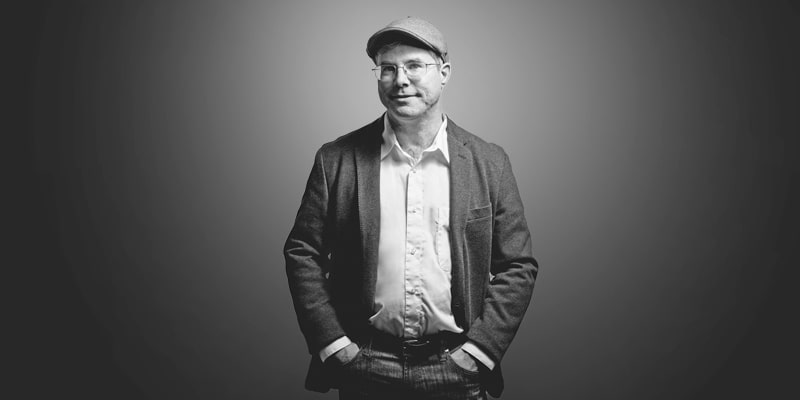 Andy Weir's Artemis is an adventure story that happens on the moon. While the science foundation and accuracy of this book are as strong as his last blockbuster novel, The Martian, the characters are suffering from lack of developments and they fall into the trap of known clichés.
Artemis is the second major novel by Andy Weir. He is a professional programmer and a real geek. For a long time, he was writing short science fiction stories on his weblog. Then it came The Martian, and he became a supernova for science fiction community.
From Mars to the Moon
His first book, The Martian, started as a series of online stories about an astronaut who left alone on Mars. The story was a surviving adventure on a desolate planet.

The Martian follows the story of Mark Watney, a NASA astronaut who got injured during an emergency evacuation. His crew thought he was dead and they left him on Mars. When he regains his consciousness, he finds out that he is alone on a planet with limited supply and no way to contact and almost no hope for rescue. So, he decided that "I'm going to have to science the shit out of this."
Andy Weir throws every possible problem in the way of Mark, and he has to find a way to solve them by science. In an interview, Andy Weir mentioned that he actually researched, created, and answered all the problems via Google search and it shows the potential of the Internet for self-education.
Artemis is an enjoyable book and a glimpse to the possible future of our race on the moon. It has strong hard science foundation, but it has flowed into developing characters and storytelling.
And in this way, the miracle happened. In this path, Andy Weir created a story that hardcore science fiction fans waited for a long time. It was a reminder of the golden age of science fiction. A simple tale enriched with the hard science. Almost everything in that book has a strong base on real science—OK! Except for the first storm which never is going to happen on Mars.
This book became the phenomena in sci-fi stories. It was like fresh air for science lovers. And became a celebration for problem-solving, and showed his audiences why real science is so cool.
The Martian, The Novel, and The Movie
When Ridley Scott chose this story for a cinematic adaptation, he gathered a group of A-list celebrities to portray the characters of the movie. Matt Damon, Jessica Chastain, Kate Mara, Jeff Daniels, Sean Bean, Kristen Wiig were cast for this film, and it received very well by audiences and critics.

A self-educated author and space enthusiast, now has an opportunity to take the next step and the Artemis is the next step.
A Lunar Adventure
Artemis' story is taking place in the first colony of human on the moon; Artemis. The main character is a young female from the Saudi who is living on Artemis and supporting herself—financially—is doing some shady business.

Andy Weir continues his main characteristics of The Martian in his new work. The story is strong with real science, and almost everything that happens in the story is scientifically plausible.
There are many more characters in this story in comparison with Martian. And maybe here is the place that Andy Weir lost his magic.
Uniform Characters in an Engaging Story
Almost all the characters in this story are Mark Watney. Weir tried to add diversity to his stories. A character with Muslim origin, gays, and strong women are in play, but despite this effort to represent a diverse group of people, in the end, they all follow the single set of characteristics. All of them are genuinely good, all of them are rational, all of them can recognize bigger picture and can solve problems.

The other issue with this story is very soon you can find out it came from the mind of a programmer. Everything is there for a purpose in the narrative. All the events, all the people, all the structures are there to serve the story.
The first-person narrative—although worked flawlessly for The Martian—is not working well here.
Artemis is an enjoyable book and a glimpse to the possible future of our race on the moon. It has strong hard science foundation, but it has flaws in developing characters and storytelling.
While the scientific accuracy of the story is getting five successful Apollo missions, story-wise, the Artemis is more like the Apollo 13 mission. It keeps you alive until the end of the story, but still, it is a failure and should remind the writer that he has a problem.